KNX Association, in collaboration with KNX Germany, will be returning to Frankfurt to show the latest advancements in HVAC and beyond at ISH 2023. The world's leading trade fair for HVAC will take place from March 13 to 17, 2023. We are looking forward to welcoming you at our booth in Hall 10.3, booth A49.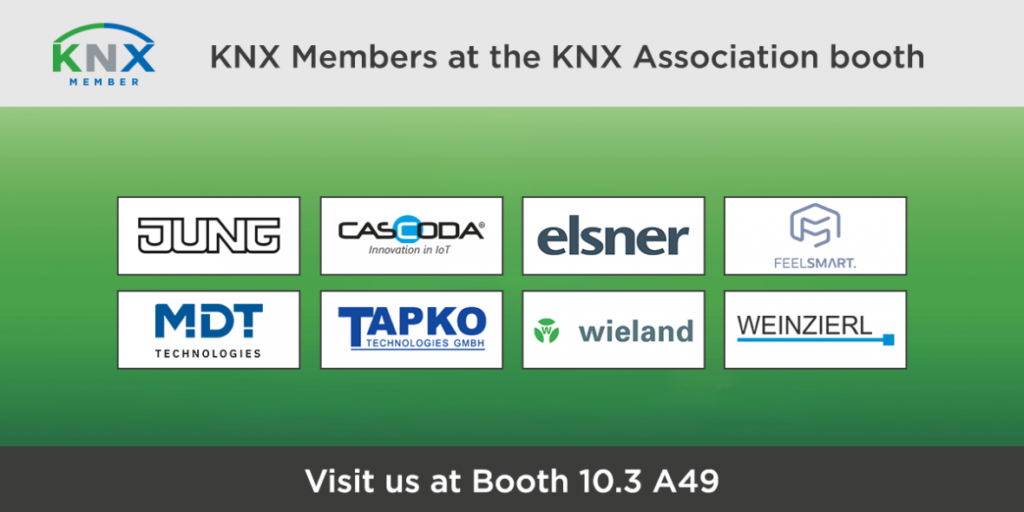 Discover the KNX Development Landscape with HVAC Integration
Integrating HVAC solutions into homes and buildings can be a challenging task. KNX offers a sustainable and efficient solution to this, especially with the integration of KNX IoT. At ISH 2023, we will be showcasing our extension of KNX IoT solutions and how it can simplify the integration of HVAC into your projects.
Contribute to a more sustainable world with KNX Energy Management
KNX Energy Management brings a vast range of applications into a single system. At ISH 2023, we will demonstrate how intercom, access control, cameras, alarm systems, HVAC, and more can all be integrated into one solution, with connections to charging stations, solar inverters, storage devices, and meters.
ETS6 – Give your Feedback
ETS6 has been available in the market for some time and has undergone various improvements. At ISH 2023, you will have the chance to learn all about ETS6 and the newly added features of version 6.1.0. You will also have the opportunity to provide valuable input and feedback, to help us continue to develop and improve.
Professional KNX Solutions in action
KNX Germany and KNX Professionals will also be present at the booth to showcase groundbreaking solutions achieved with the KNX technology, such as:
Ambient Assisted Living with KNX Offline Speech Control
Distributed facilities with KNX Secure
Energy and charging management with KNX Secure
The KNX Smart Home with KNX Secure
Meter reading in rental apartments with KNX Secure
Sector Coupling
KNX Grid
Don't miss this opportunity to learn about the latest advancements in HVAC technology and experience the power of KNX. Get your free ticket by registering here.