KNX Hackathon 2023 will provide a great opportunity for the KNX world to back up its claims about energy saving with hard evidence. Stella Plumbridge explains how anyone can enter this competition, and why they should.
We all know that KNX can help make homes and buildings more energy efficient, but if we want our claims to be taken seriously, we need to be able to prove it. This is where the KNX community comes in. We need you, with all your ingenuity, to help KNX Association show the world just how powerful KNX technology can be, whether it involves a single device, a solution or a complete project.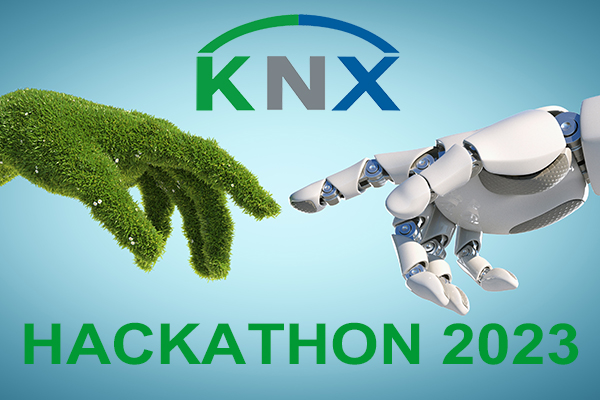 Does a device you manufacture or deploy support clever features that ensure lighting or HVAC is only used when needed? Are you exploiting unique features of KNX that you can show will make savings over conventional methods? Does your solution support intelligent load management, for example, that makes a measurable difference to household bills? Is your mega-project maximising all of the automation opportunities to demonstrably reduce its carbon footprint compared with other buildings of a similar size? Does your energy-saving project also take advantage of KNX Secure and/or KNX IoT? No matter how simple or how complex your solution, KNX Association wants you to take part.
Why the KNX Hackathon?
KNX Association is aware that so many of you are helping to reduce energy consumption in buildings using KNX in all sorts of ways, which is why it is launching KNX Hackathon 2023 as an opportunity to prove what a difference using KNX can make. As KNX Association Marketing Team Leader, Casto Cañavate, puts it, "Our long-term vision is to see KNX used everywhere for energy-efficient homes, buildings and cities, but whilst we know KNX can make a big difference in saving energy, we need the figures to back up our claims. There is already a lot of great work going on by individuals and companies in reducing the carbon footprint of buildings, and the KNX Hackathon will help us bring this experience together to produce the hard facts we need to persuade the wider world that KNX is a compelling choice. This is our opportunity to prove that KNX is helping to build a more sustainable future."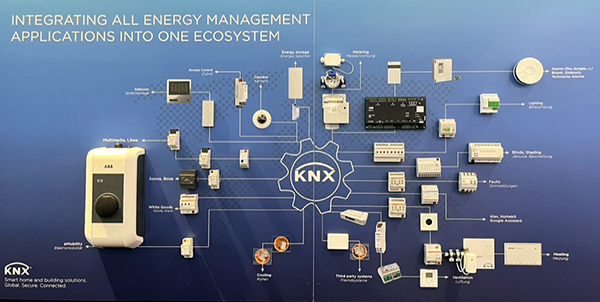 Who can enter?
The competition is open to allcomers all over the world. Any individual or team can enter, including students, hobbyists, professionals, scientific members, manufacturers, distributors and non-members.
There will be different categories to enter, and a range of challenges to choose from. As long as you can prove how KNX saves energy, your entry will be publicised and you will be in with a chance to be selected as a finalist.
Is it worth entering?
Absolutely! This is a great opportunity to put yourself, your team or your company on the map as an energy-saving champion. KNX Hackathon 2023 offers something for everyone, as every valid submission will be listed and receive a free marketing package for the year. In addition, selected finalists will be in the running to win prize money plus the prestigious 'KNX Hackathon 2023' trophy.
The effects of KNX Hackathon 2023 will be far-reaching and long-lasting. Not only will it provide our industry with hard evidence that could make all the difference in pitches, proposals, consultations, tenders etc, but it will also provide a platform to share experience, ideas and best practice in terms of energy saving, so that others can benefit from it.

How, where and when will it take place?
KNX Association will provide guidelines, ideas and set challenges for all entrants. The competition will be a hybrid event. First, there will be the opportunity to provide a virtual submission as part of the KNXperience event in Q3/4 2023, involving a video and presentation of results. Then there will be the opportunity to present submissions in person in a dedicated expo area at the KNX Scientific Conference due to take place Q3/4 2023. All entrants can choose whether to enter the virtual or real-life events or both. The finalists and winners will be selected by a specially-appointed jury of industry experts and will be notified in the new year.
Registration
Registration for KNX Hackathon 2023 is open now using the link below.