Simon Buddle explains why KNX is the ideal solution for a smart home that can bring significant benefits to people with disabilities whilst remaining adaptable to new technologies.
Selling expensive systems into posh homes is something that many of us take for granted. It's super cool for customers who love the technology, but can be annoying for those who do not. Be honest – how many times have you heard a rather plaintive 'I wish I could just have a normal light switch' from someone whose partner has made all the choices?
There are many ways that the technology can add value for the homeowner. For people with disabilities, it can bring qualitative life benefits such as ease of access to information, centralised controls, security, adaptability, independent living and much more.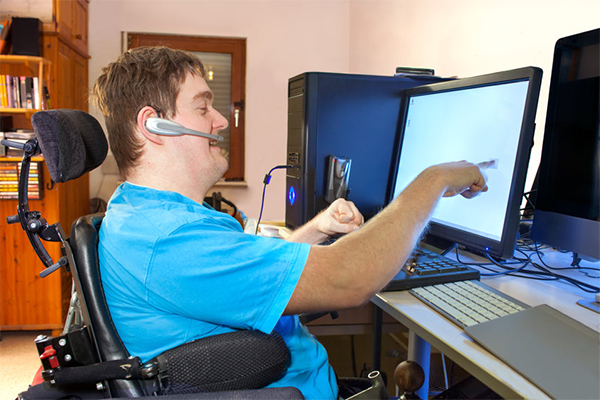 Basic requirements
Within the 'Access to and use of buildings: Approved Document M' section of UK building regulations, there is provision for ease of access, wider spaces, more natural light, ramps, vehicle drop off points and a host of other great practical benefits to enable the property to have a positive impact on those living there. But, nowhere in that document does the word 'technology' appear.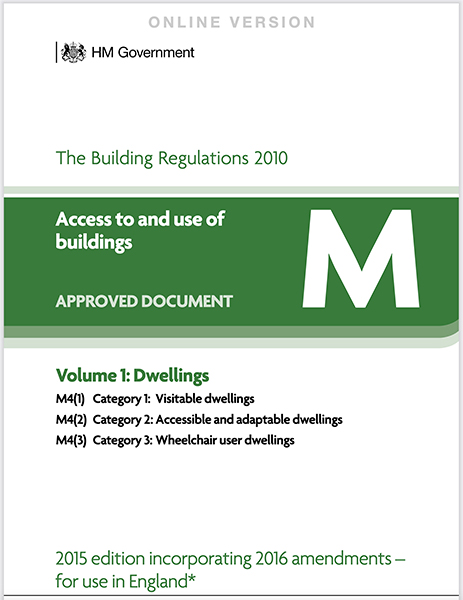 For independent living, as a minimum, the space must be practical and useful, and Document M has addressed that. But I would add two more fundamental requirements to this: accessibility and security. How do I get into my home and know that I am safe inside?
Accessibility and Security
Accessibility should be viewed as an automatic door that can be opened via smart phone, NFC (Near-Field Communication), Bluetooth, face recognition or similar. This does not mean just the front door, but all doors in the home. If the homeowner can navigate around the home with ease, we will have been able to create a truly accessible home.
Security is paramount for everyone; to feel safe and secure in your own home should be a given, but today that is not always the case. The ability to know the status of all doors and windows, whether they are open, closed or locked, brings that layer of security that creates confidence and comfort. For example, you need look no further than a KNX system with the Schüco Building Skin Control App and KNX interface to bring all the door and window controls together with the rest of the home's technology.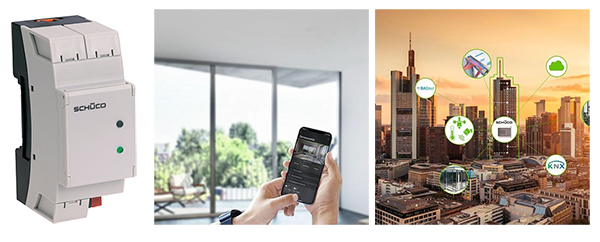 Adaptability over the longer term
Another key element is to think about the home in the longer term. The home should be adaptable over the life of its residents. With KNX, lifetime homes adapt to the changing needs of the homeowners. This may be adapting lighting or changing the use of rooms. The front study may be repurposed as a bedroom, therefore requiring updates to lighting, blinds, heating and cooling. Interfacing with multiple systems, for most, can be tricky, if not impossible, but with KNX it is easy. It is the very meat and drink of our world!
It is true to say that in every aspect you can think of KNX as a perfect solution for the accessible home. I can install simple large-button easy keypads, and create voice control for any function on the system. Furthermore, the system can be modified or updated as requirements for the home change. Integrating and interfacing with any technology is easy; heat pumps, boilers, electric heating, wet heating, blinds, windows, doors, security systems, with everything operating from a single control interface.
Real time monitoring
Realtime monitoring and fault diagnostics make system maintenance simple and efficient whilst minimising unnecessary site visits. Heat pump or boiler faults often are not realised in the home for several hours after they have happened. Having that fault information emailed when the problem arises enables a swift response and hopefully only a small amount of disruption to the home's heat supply.
Conclusion
A simple green twisted-pair (TP) cable installed around the home is the bedrock for a KNX system that can bring together any number of disparate technologies. But technology for its own sake adds no value. To create an intuitive and simple solution that binds together the systems in such a way as to present a cohesive user experience must be our aim for all homes, but doubly so for the accessible home. An accessible home should also be a smart home – one that enhances the home and brings true benefits for everyone.
Simon Buddle CEng MIET, is a consultant for Future Ready Homes, a specialist in BMS and ELV services system design.