In the course of 31 years, KNX has become an unstoppable force in the world of home and building automation. This is largely thanks to over 100,000 certified KNX installers and other professionals in 172 countries worldwide using KNX technology to increase comfort and energy efficiency in homes and buildings.
That's why, in November, the KNX Association wants to reward you with free ETS6 licenses for showing how you deal with KNX at work on a daily basis on Instagram.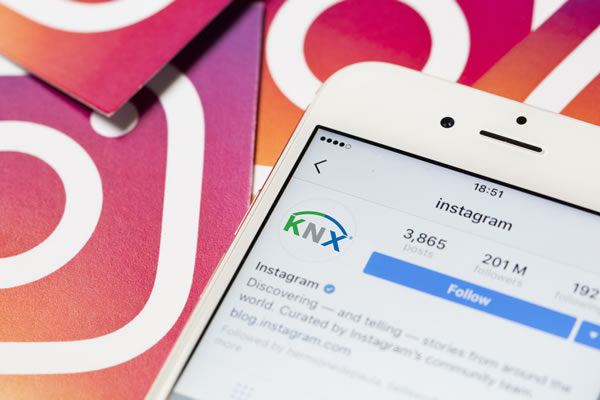 How to participate?
Follow KNX Association on Instagram
Post your pictures of your daily work with KNX on your wall with #KNXatWork and @KNXassociation (no stories)
The KNX Association will pick its daily favourite and re-share it on its Instagram account
The owners of the favourite pictures will be the lucky winners of the ETS6 licenses
Timing
The competition starts on the 4th of November and consists of 2 parts:
From 4-24 November you have the chance to enter the contest and share your pictures.
From 25-31 November no new pictures will be reposted on the KNX Association account, but everyone can still like their favourite pictures to give later entries a fair chance.
On the 1st of December the KNX Association will announce the winners and notify them via Instagram direct message
Terms and conditions
By participating you give permission to the KNX Association to repost the image on Instagram and other platforms.
You can only participate with your own pictures and with permission to show the content online. Only you will be held responsible for any copyright or privacy infringements, not the KNX Association. Wrongful use will lead to disqualification.
You can participate every day with new pictures, unless your picture has been selected and reposted.
KNX Association does not have to justify its choices and any questions or comments on this matter will not be answered.
If your image is selected, you are allowed to promote it to gain more likes.
Any paid or automatic schemes to increase your likes will result in immediate disqualification.
All your actions should fit within the Instagram terms you agreed to
Prizes
By competing, you will have the chance to win one of the following prizes:
1 x ETS6 Professional
2 x ETS6 Home
2 x ETS6 Lite
Thank you for joining the competition and good luck!