In this exclusive interview with KNXtoday, KNX Association Tools Team Leader, Vassilios Lourdas, explains how this major new release, ETS6, came about, what its main strengths are and what it means for the future.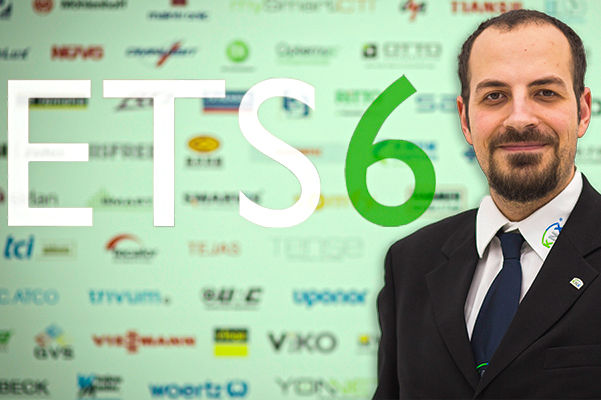 Why did you develop ETS6 and how long did it take?
[VL] Aspects of the KNX System, such as Security Proxy, Segment Coupler, RF Multi Devices and many other smaller and medium extensions, as well as surrounding technology such as the IoT, new operating systems, and more powerful hardware, have evolved so much since the introduction of ETS5 back in 2014, that evolution of this unique software tool into its 6th generation, was inevitable. We started working on the project at end of 2018 and despite some major delays due to the pandemic, we managed to complete it on time.
What were the main requirements of this new version?
[VL] The main requirements of ETS6 were the support of the KNX System extensions and KNX IoT. Feedback from our manufacturer members and our worldwide community of systems integrators played a major role in most of our implementation, much of it based on information gathered from different workshops with different target groups such as KNX professionals, training centres and installers, our community, and of course, technical and sales support.
Despite only being a few days live with ETS6, we have already seen customers asking about the compatibility of ETS6 with previous ETS versions, which is one of our main strengths – backwards compatibility. ETS6 can still use and configure EIB and KNX devices from the mid-90s up to the latest devices certified a few days ago, plus of course, new ones to come. Moreover, it can import projects from previous ETS versions as well as install ETS Apps from ETS5!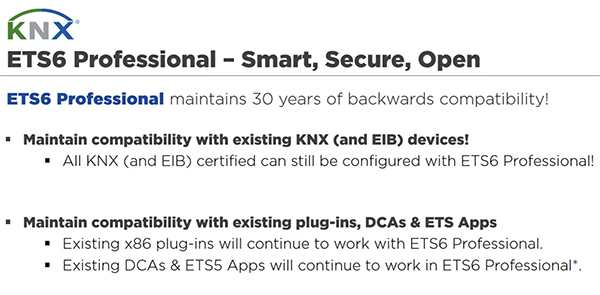 What key areas you have worked on, and what new features have you delivered?
[VL] Besides support for the KNX System extensions, which had a huge impact on the entire software, we have invested a lot in project handling. This starts from the dashboard, where we have a complete redesign with an incredible number of new features, such as project cover picture, tags, global search, quick actions, project type etc., and finishes with an amazing project archive that simplifies the tasks of storing and backing up a project. What I personally find very interesting in the project archive is the possibility to store multiple versions of a project, as well as the possibility to compare different project versions and quickly see the differences.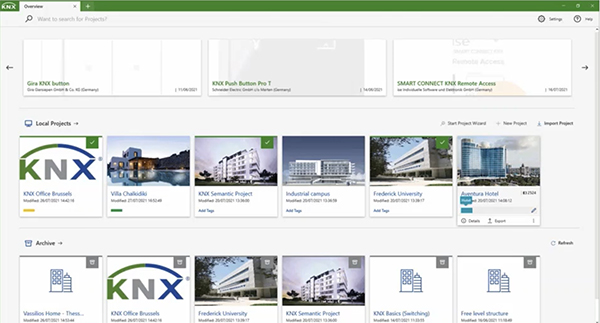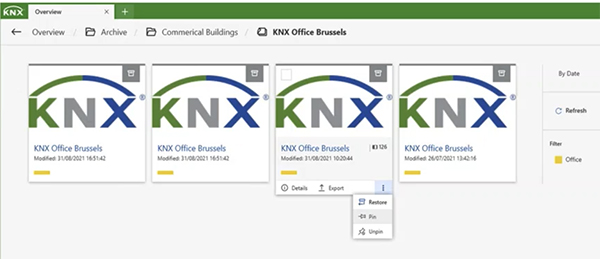 Another improvement that we managed to include in the first ETS6 version, is the simplified bus connection manager, whereby ETS automatically finds and picks up the best suitable bus connection for a given project at a given moment. In this way, an installer does not have to manually configure any bus connection prior to commissioning; ETS6 does the job without bothering the installer. There is also an enhanced 'Link with' dialogue, which allows ETS users to speed up the actual work, i.e. linking group objects to group addresses. I could go on – there is so much more!
What feedback have you had so far?
[VL] We started the beta testing last summer, during which we received very positive feedback for the multiple tab operation, as well as the impressive bus connection handling.

What is the direction of travel?
[VL] Since the KNX Association's mission is to promote the KNX standard, we have cooperated with the best partners on UI and UX design and development in order to encapsulate all of that great feedback and combine it with our vision for the future of our tools, which is heading towards the cloud. We are already moving in that direction with ETS6 by integrating the licensing part with the KNX user account system, MyKNX, to facilitate the introduction to the new software, with more services through MyKNX likely to follow.
For Mac users, we can say that we are working on a solution that will be platform-independent, as the number of Mac users has grown significantly, but for the time being, we can only guarantee that ETS6 will work on Windows platforms.
The release of ETS6 does not mean that we have stopped with new features; on the contrary! We are preparing a lot of fantastic stuff for our users, that you will have the chance to see within the coming months. Indeed, I can reveal some of them, such as the extended project comparison feature, the cloud licensing packages as well as the completely-redesigned project workbench that reinvents the way our users work with our software.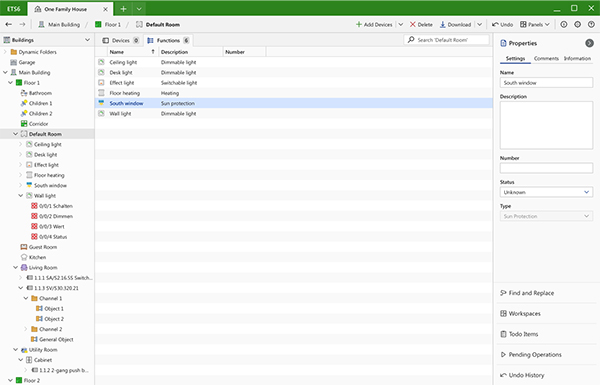 In which variants is ETS6 available?
[VL] ETS6 is available in the following editions:
ETS6 Professional – for professional users who use KNX and ETS in their projects and need to have maximum functionality (e.g. unlimited devices and unlimited projects).
ETS6 Home – for home owners who want to manage their KNX installation but only require limited functionality (e.g. maximum 64 devices and 1 project).
ETS6 Lite – mainly for those who would like to familiarise themselves with KNX and ETS (maximum 20 devices and unlimited projects).
What is your advice to people who are happy using ETS5?
[VL] Whilst ETS5 users can continue working with it, they should bear in mind that its development and maintenance will not continue in the new year. Therefore, our recommendation is that they give ETS6 a try, because sooner or later, they will want to include new KNX devices in their projects that require at least ETS6 onwards, e.g. Segment Couplers, Security Proxy Couplers, KNX IoT devices, etc. Moreover, ETS6 has much better project management compared to previous ETS versions, which makes project handling so much easier.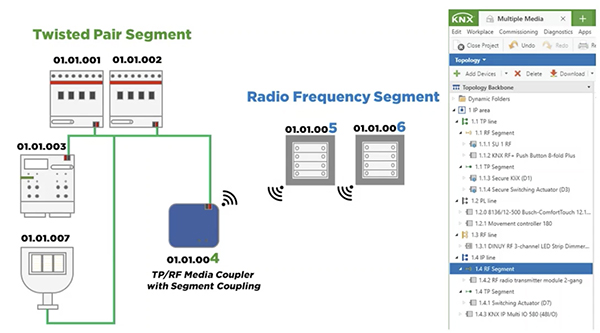 What has the launch of ETS6 meant to you and your team?
[VL] We've put a lot of physical and emotional effort into making ETS6 the best ETS we've ever released. The launch of ETS6 means far more than bringing a new software version to market. It's the recognition of the great work that has been done over the last three years by all of our teams, including our engineers and our marketing and sales teams – which I had the honour to coordinate as the ETS6 Project Leader. With ETS6, a new era is starting for us as we have prepared the way for the future and the cloud.
Vassilios Lourdas is the Tools Team Leader for KNX Association. The video of him introducing ETS6 at the recent KNXperience, can be found here.