With KNX now present on all continents, the stage is set for a smarter world. Yasmin Hashmi gives a tase of how KNX is progressing in Africa, and how the market is developing quickly.
Africa. What a continent. So diverse. So full of potential. So ready for KNX! According to the World Bank, with the world's largest free trade area and a 1.2 billion-person market, Africa is in a position to create an "entirely new development path, harnessing the potential of its resources and people."
Despite COVID-19 having had a severe economic impact in 2020, in 2021 the continent is bouncing back. Africa is full of eager entrepreneurs and tech startups, as well as national governments backing major projects, and is embracing technology for all manner of applications, including building automation.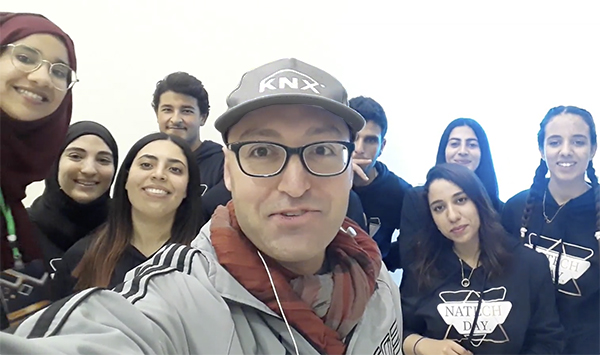 The first KNX Member in Africa
The Egyptian manufacturer and training centre, ELEK-Egypt has become the first KNX Member (i.e. manufacturer) in Africa, and is planning to launch the first 'Made in Egypt' KNX product this year, which is a huge step. Indeed with the first KNX Member now in place in Africa, KNX is officially present on all continents, which is a great achievement too!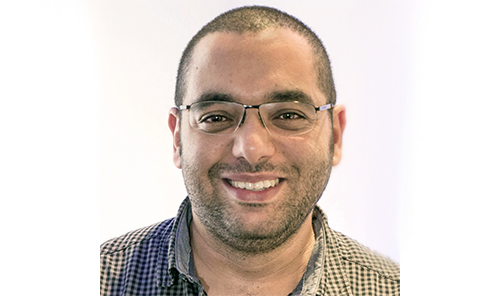 According to Nour Shebita, KNX Tutor and Managing Director of ELEK-Egypt, Egypt is a huge market with a population exceeding 100M and is the gateway to spreading KNX technology throughout the African market.
The building automation market has been growing in Egypt alongside the economic reform that has been taking place in the country over the past six years. Its use is widespread in the commercial sector, including many mega projects such as the new capital and New Alamein City.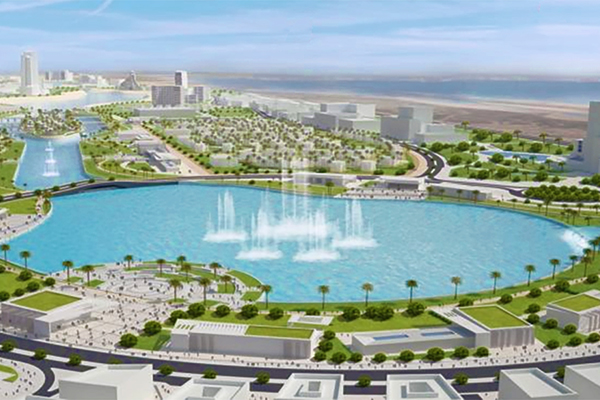 Shebita is keen to point out that market awareness of KNX is high among consultants, contractors and owners, and KNX is now a part of consultants' specifications. In the residential sector, KNX is also well known as the most reliable platform on the market for home automation. He goes on, "I think the main challenges are in the residential sector with IoT and wireless technologies. KNX is answering this by promoting KNX-IoT and KNX-RF while keeping the same values of KNX as the worldwide standard for home and building automation for more than 30 years."
Driving forces behind the KNX community in Egypt
According to Shebita, the KNX community is growing very fast in Egypt, and this is reflected by the fact that the number of KNX Partners (certified KNX professionals) has more than doubled over the past couple of years. In addition, many KNX Members now have representatives and agents in Egypt. He adds, "The main driving forces in the commercial sector of the Egyptian market are the multinational companies such as Schneider and ABB, as well as consultants and specifiers. In the residential market, it is architects, interior designers and property owners. As the KNX community Egypt grows and the launch of the KNX Egypt userclub gets underway, we are expecting an even stronger influence of KNX on the Egyptian market."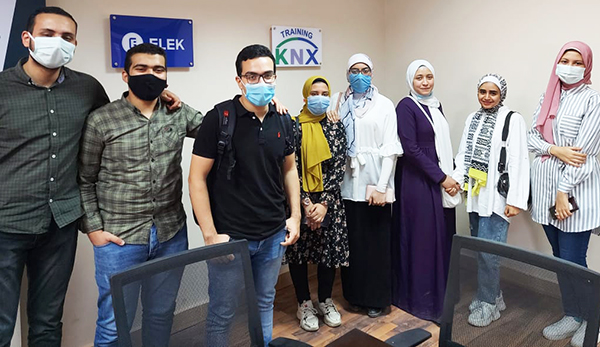 It doesn't stop there. "Thanks to the efforts of KNX Members and training centres, especially in sponsoring university students who are using the technology in their graduation projects, we have never seen such awareness of KNX in our market," Shebita says. "In fact our training centre is starting a wave of KNX trainings this year including the KNX Advanced Course which will take place for the first time in Egypt in July. We are also planning to introduce the KNX Tutor Course in the next year."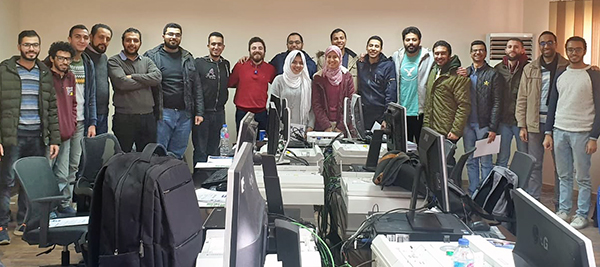 KNX across Africa
ELEK-Egypt, is by no means alone in its efforts to see KNX flourish in Africa. KNX Association first got active in South Africa, where it held an event on KNX Secure with the South Africa National Group.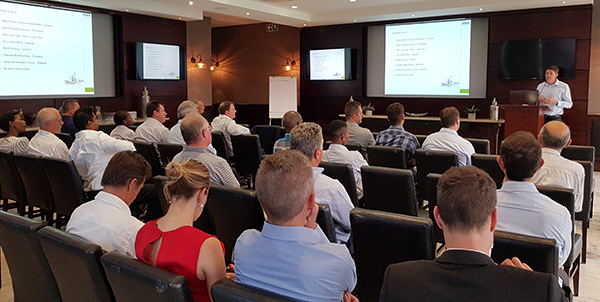 There is already a userclub in Tunisia, and there are now training centres in Ivory Coast, Cameroon South Africa, Algeria and Morocco, and an ever-increasing number of certified KNX professionals (Partners) across the continent.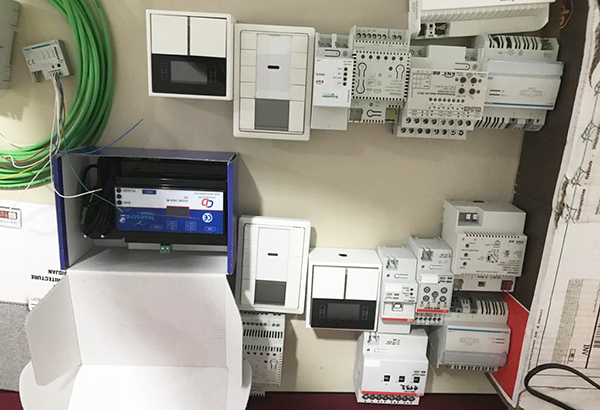 According to Abdelaziz Elmarchoum, Home Automation Engineer and KNX Tutor who co-founded the first KNX training centre in Morocco, the number of KNX Partners in Morocco alone has gone from 22 to 83 in less than 5 years. In addition, Elmarchoum has set up another training centre in Casablanca, called Megadomotic, in which he welcomes trainees from all over Africa. As he puts it, "We have been able to train candidates from Senegal and Ivory Coast, and we are in the process of developing partnerships with other African countries for the promotion of KNX."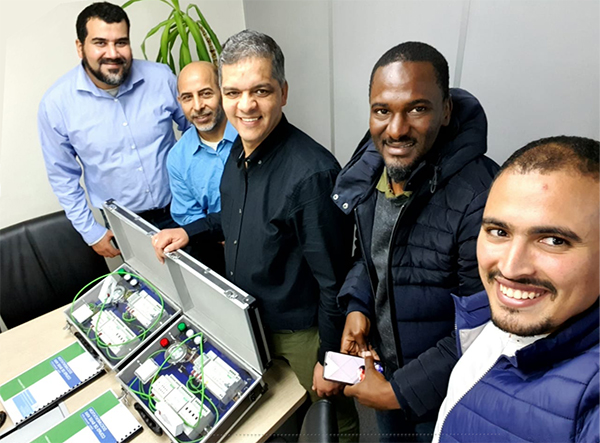 Elmarchoum says that whilst COVID-19 has significantly slowed down the construction market and therefore that of home automation in general, KNX in Morocco is gradually gaining momentum. He strongly recommends KNX for all new construction projects and is working in the residential sector on villa projects that are fully equipped with KNX modules. "Megadomotic is consulted by electrical companies as a KNX expert," he adds, "Thus we play the role of the KNX home automation design office and integrator of KNX systems, from specification through to design, programming and installation, as well as after-sales service and support."
Meanwhile, smart green buildings and EDGE-IFC expert, and KNX Tutor, Dr Ingr Blaise Mempouo, says that things have been going more slowly in Cameroon and Ivory Coast, although to be fair, he has only been promoting KNX in these countries since 2019 and this year respectively. So far, it has been used for lighting control and security, and whilst many professionals including architects, engineers, facilities managers and building owners are showing interest, the high cost of KNX devices is still an issue.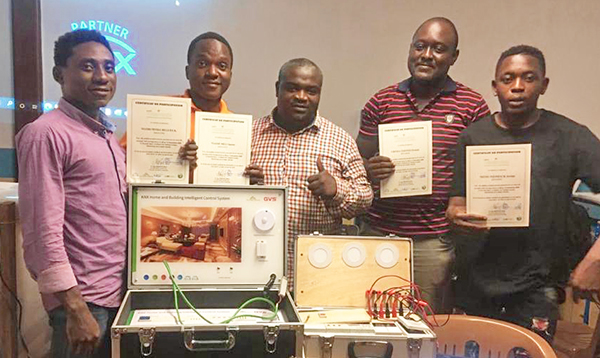 According to Dr Mempouo, "In Africa, enhancing the uptake of KNX solutions for smart buildings requires a paradigm shift in the delivery of essential buildings. The need for smart building technologies calls for leadership in the private, academic, public, civil and community stakeholder sectors. We need to be able to demonstrate the benefits of KNX with practical solutions including case studies of projects. To this end, we have recently set up a new centre, 'Centre Scientifique et Technique du Bâtiment Vert et Intelligent' (Scientific and Technical Centre for Green and Smart Buildings) at the School of Architecture of Abidjan, with the principal aim of accelerating KNX awareness and skills development. The new centre has been registered as a KNX Scientific Member and aims to bring together experts from Africa and Europe to make use of lessons learnt and to develop key recommendations in order to help the Sub-Saharan region adopt KNX solutions whilst achieving the United Nation's SDG 11 (Sustainable Development Goal 11) as it relates to the objectives of Goal 7."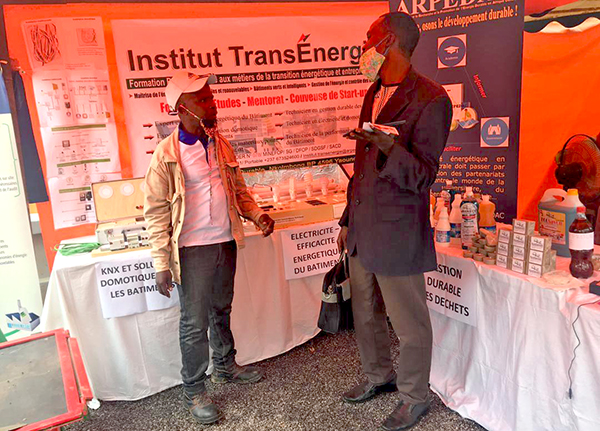 Conclusion
According to the World Bank, if African countries implement reforms that deliver reliable electricity, address digital infrastructure gaps and make the digital economy more inclusive, it will improve connectivity, boosting digital technology adoption and generating more and better jobs for men and women. Of course it is hard to make sweeping generalisations for such a large and diverse continent, but if the drive, optimism and enthusiasm for KNX already shown by our African colleagues is anything to go by, we can only expect to see even more exciting developments in terms of energy-efficient, comfortable and healthy buildings and cities.
Yasmin Hashmi is the Editor of KNXtoday magazine.