By Colin Price, Ivory Egg.
KNX is a thirty-year-old. No longer a child, nor a teenager. KNX is now a fully-sentient adult taking its place in the world. How extraordinary it is to think that a small idea, born out of a twinkle in the eyes of a handful of European companies, has turned into this global phenomenon.
My story started in 1999 when Ben Lewis (now of KNX Consultants) and I decided we would try to design a brand-new environmental control system for buildings. In evenings and at weekends we got our pencils out. We designed circuit boards, communication protocols and ultimately our route to world domination. Later, following the time-honoured tradition of engineers, we did some market research. That is when we discovered, to our dismay, that we had been pipped to the post by this thing called EIB (which was to be renamed later as Konnex and then KNX), developed by minds immeasurably superior to ours. Perhaps we should have embraced this new protocol and manufactured our own products. Instead, we chose to approach the market to install KNX into homes and buildings.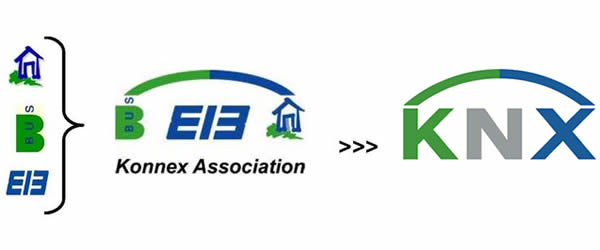 The open protocol that opens doors
At the time, few people were using KNX in the UK, and although well-established in Europe, there was no real feeling that environmental controls for buildings was an important subject. What happened after that was extraordinary. Everyone that we spoke to was excited by the idea of this open protocol. The early-adopter KNX installers did some amazing work in some amazing homes which, I expect, are still running and taking advantage of the benefits of an open protocol.
As time went on, new switches were introduced from designer manufacturers such as Basalte, Gira and Lithoss, which quickly changed the trajectory of KNX in the residential market. The success of KNX began with the enthusiasm of a few, before a groundswell of popularity took over and saw its globalisation and standardisation.
KNX steps into the light
The UK took a long time to come out of the dark ages and begin to adopt KNX as the standard. It may seem that there is still a long way to go before it becomes as commonplace as in mainland Europe, but the concerted marketing and promotional activity from the KNX Association to establish KNX as the control system of choice is being received well, and I have no doubt this positive message will translate into many new adopters.
Indeed, some would argue that there is no real need for a choice. Engineers, installers, architects and the like should not have to think about what they are proposing when the best-in-practice is so readily available. There is a long way to go, but with such passionate, brilliant and resilient advocates behind it, the future of KNX is assured.
My KNX journey
Personally, I am delighted to have been involved in the early days of KNX in the UK. To have been able to be a part of the birth of KNX in New Zealand, where its use was similar to that of the UK's when we first started the business, was even more exciting, and it is now seen regularly on many specifications. Australia has been another case where KNX was adopted early and is now becoming mainstream – accepted as a better answer to the perceived local solutions of CBUS and Dynalite.
Challenges
Over the decades I have seen how the market has changed, and I appreciate the challenges that KNX faces. For example, it is important for new adopters of KNX to understand that, although KNX guarantees that all KNX-certified products will speak to each other (which is no mean feat), as with any other protocol, it cannot guarantee a product's efficiency or quality. To paraphrase George Orwell, 'All KNX products are equal, but some are more equal than others', so one of the growing challenges for the KNX Association is to manage the rapidly-developing number of manufacturers and products, whilst making sure that current members are supported and meet the high standards required for an international control system.
The open protocol, multi-manufacturer philosophy that is KNX, is certainly its greatest strength. To be able to theoretically mix and match products from different manufacturers in a single project is a huge advantage, but the reality of doing this depends somewhat on the skill of the integrator. There is no point in presenting a smart, yet complex, integrated system if the end-user finds it so complicated that they throw up their hands in exasperation. At Ivory Egg, we are proud of being able to share our practical experience and ideas on best practice through our in-house and online training programmes and through social media.
KNX must also continue in its efforts to become a truly global player in the IoT without perceived bias, and to increase its influence in the USA, where many would argue that it really needs to succeed in order to reach its global potential as it grows into its middle age. Its association with CEDIA is an important step in this direction.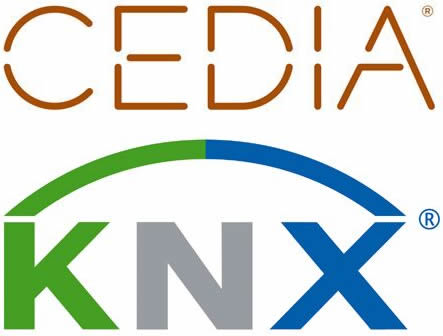 I would like to finish by congratulating the KNX Association on its governance and single-minded vision to establish KNX as a world standard, and look forward to the cementing of this position over the coming 30 years.
Colin Price is the Director of Ivory Egg (UK) Ltd, Ivory Egg NZ Ltd and Ivory Egg Australia.