The My KNX Store Office will remain open throughout the second lockdown and we are here to help support you and your business. All team members will available via the standard channels as normal. We are committed to supporting our customers through another difficult period and have once again deployed various company policies to achieve this.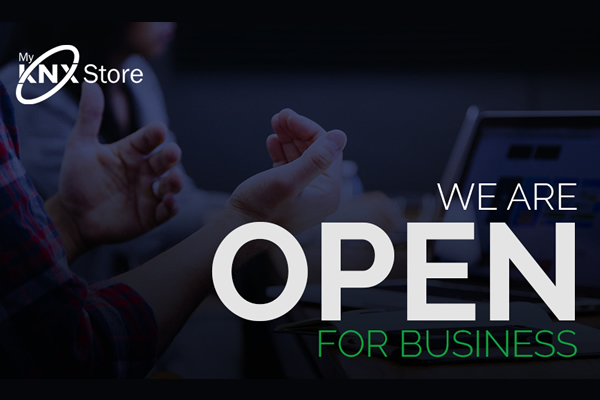 Orders:
In stock – Orders comprised of all in stock units placed before 15:00 will be dispatched the same working day. Orders placed after that time will be dispatched the next working day.
Out of stock – Orders including any out of stock units will be held until the order can be shipped in full with the longest lead time applicable.
Part shipments – Available upon request. Please contact: team@myknxstore.co.uk stating the relevant Order number.
Customers receive order and dispatch confirmations via email along with lead time updates when applicable.
Shipments:
Both courier dispatches and in-store collections are currently available. If you have selected an in-store collection on your order you will be contacted directly with the collection procedure we have implemented in keeping with Government guidelines.
Events & Training:
While we have postponed all events and on-site training during the current lockdown, we are still happy to meet and discuss all things KNX via online meetings, Teams and Zoom video conference calls. If you are interested in arranging an online meeting during this time please contact a member of the team for more information.
If you any questions, please do not hesitate to contact a member of the My KNX Store team on 0191 497 0777 or email knx@myknxstore.co.uk