2020 sees the twentieth anniversary of Light + Building. Marketed by Messe Frankfurt as the world's leading trade fair for lighting and connected building services technology, the 2020 show will take place in Frankfurt am Main from 8 – 13 March.
In this Q & A, Messe Frankfurt's Chief of Communications and Sr VP of Technology, Iris Jeglitza-Moshage, talks about the driving forces behind the show, new developments, the show themes and how best to prepare for the event.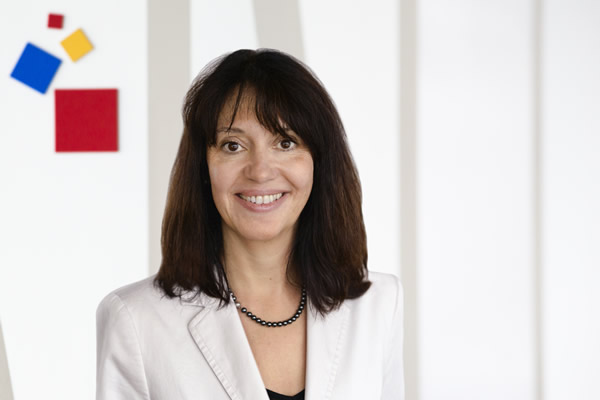 Q: What is now driving the direction of the show?
A: I was there at the beginning of Light + Building, and it has been a privilege to watch the show grow into what it is today, a platform to help integrate lighting and building technologies in a broader, meta context. Urbanisation and climate change are both global challenges – they're all part of the same thing, and whilst we need energy and comfort to maintain our way of living, young people are telling us that we cannot continue in the same way. So we need to figure out a more intelligent way of living, a way of having comfort; air, water, light, mobility, security and climate control, whilst also reducing energy consumption. In other words, we need smart cities and progressive energy management.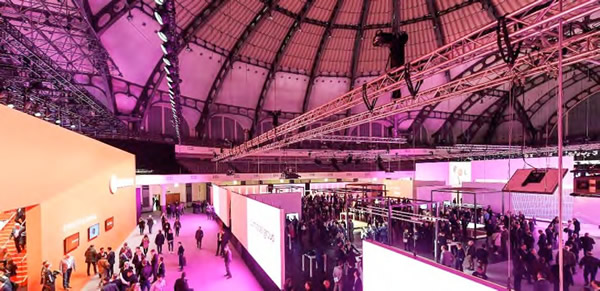 Q: What are the noticeable changes since Light + Building 2018?
A: In terms of lighting specifically, decorative lighting worldwide is shrinking. Since LEDs have become ubiquitous, the decorative lighting sector is struggling, although technical lighting is still as strong as ever. On the automation side, everything you would expect to find in Hall 8 will now be in Hall 12, and most KNX technology will be in Halls 12 and 11. Over the past 20 years we have spent more than 1 billion euros on renewing the Messe Frankfurt site, so the new arrangement is likely to stay for the foreseeable future.
Q: What are your key messages for Light + Building 2020?
A: Light + Building is all about smart building solutions, and the 2020 show is summed up perfectly under a three-word banner, namely Connecting. Pioneering. Fascinating. Our focus is on encouraging everyone involved in electrical systems, including architects, designers and planners, to work together, and for manufacturers and integrators to make systems and products interoperable.
Q: What can we expect under the Connecting theme?
A: The likely increase in e-mobility calls for comprehensive and efficient charging infrastructure, so at Light + Building you will see an increase in car charging units from companies such as ABB and Siemens, for use outside buildings. We also need to be sensitive to the varying roles of energy producers and consumers, so you will see technologies that allow buildings not only to consume energy, but to produce it too. Of course, the smarter buildings become, the more we need to think about security, so there will be an integrated Intersec conference covering building-related security systems.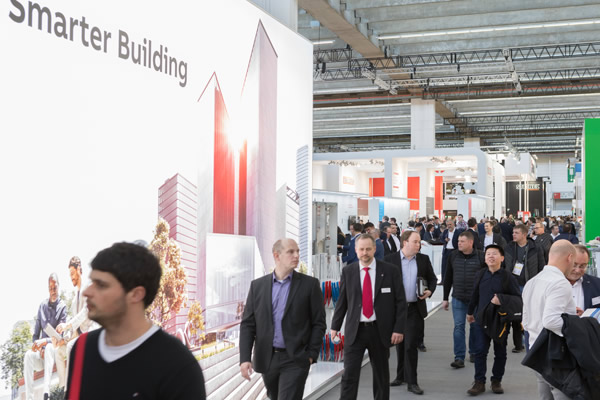 Q: What can we expect under the Pioneering theme?
A: We need to look at how functions such as safety, security, comfort and lighting are viewed by people, i.e. 'X as a service' rather than a system, where X stands for a specific function such as lighting or security. We need to recognise that people don't care about the systems behind the service, but we also have to think about who decides on what systems we will have.
Predictive maintenance is also pioneering work, and is particularly pertinent to office and hotel environments, especially for electronic installations such as lighting and lifts which can be monitored via the sophisticated use of sensors and software before any loss of efficiency or even the occurrence of a fault. We also need to look at the digital twin and BIM (Building Information Modelling). Who will own the data, and who will be responsible for it?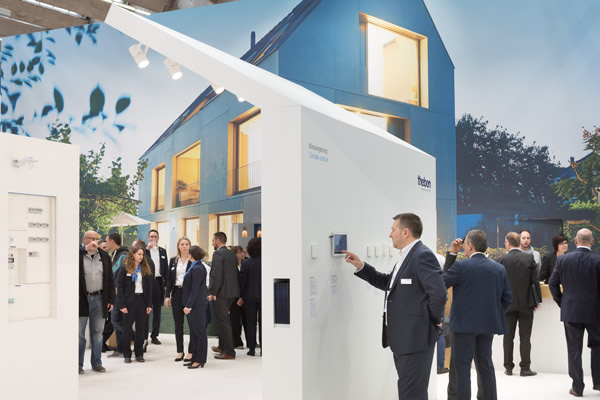 Q: What can we expect under the Fascinating theme?
A: This theme will spotlight important attributes of future-orientated lighting and luminaire design. We have identified four themes:
• 'Functional aesthetics' describes a mega trend that consciously does without ornamentation while concentrating on the lighting requirements of different situations.
• 'Classic authenticity' triggers emotions with regard to, among other things, different epochs.
• 'Historical ascendency' links the past and the future, revolving around modern citations of archetypical design from the past.
• 'Futuristic focus' covers modern lifestyles and flexible lighting concepts to throw the right light on subjects such as the breakfast table or co-working office.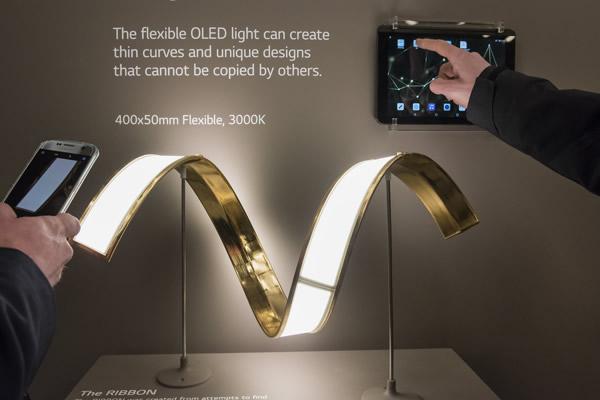 Q: What is your advice to anyone coming to the show?
A: The Messe is 2km long from front to back, so be prepared! Technologies are clustered as best as possible, but there is bound to be some overlap. My advice is to plan in advance, use all of the tools provided through the website, including maps and the exhibitor search, and bring your most comfortable shoes.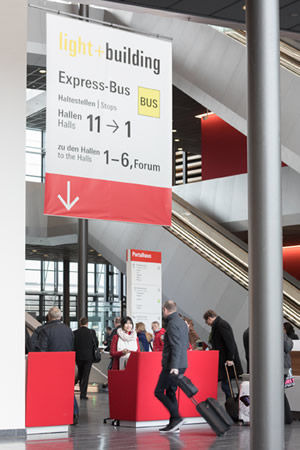 Q: What else should visitors look out for?
A: Light + Building has much of interest to all trade-visitor groups, from architects, designers, retailers and artisans to engineers, interior architects and planners, so make time also for our comprehensive complementary programme of events, including Design Plus and the wonderful Luminale festival of light (12 to 15 March). Founded by Frankfurt Messe and now with around 250,000 visitors, Luminale ranks among the biggest events held in the Rhine-Main region of Germany.
Indeed Light + Building 2020 promises to be the biggest and best show yet, and we look forward to welcoming you!