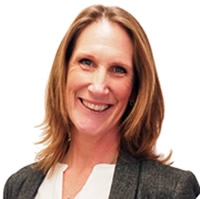 Sue Milne started her career in advertising sales within the luxury marine market. She progressed into general management, and led sales and account management teams based in the UK and throughout Europe. Having worked for a large American corporation, she knew that she wanted to be in a smaller business where she could make an impact on driving results and be part of a team culture that was customer-centric. At the beginning of this year, Sue became the Managing Director of KNX distributor, Ivory Egg (UK) Ltd, and in this exclusive interview with KNXtoday, she explains what drew her into the building automation sector in the first place, and what her perspective is on this market.
KNXtoday: What attracted you to the world of building automation?
SM: I was introduced to Colin Price, the owner and founder of Ivory Egg, who enthused about automation, explaining to me that it is about creating a better living space, one that is energy-efficient and provides a more comfortable environment by doing the thinking for you. He asked, 'Why would you not want to live in a home like that?' I couldn't argue with his point. I was seeking a new challenge in my career and Ivory Egg has so much potential, that I jumped at the chance to join the team, learn a new industry and be part of something really exciting.
KNXtoday: What were your initial thoughts on the general UK home automation market?
SM: The increase in sales of high street brands has really worked in our favour, raising the profile of off-the-shelf automation products, and making them more accessible than ever. This provides a great starting point, but there is a lot of work to do in supporting integrators and electricians in turning this increased interest into real projects that deliver the level of functionality that consumers are asking for.

KNXtoday: What has helped you gain insight into the market and what excites you at the moment?
SM: When I first joined Ivory Egg at the beginning of this year, I attended ISE which was a real eye opener into the industry. I am looking forward to attending Light + Building next year too. Being new to the industry, there is a lot about home automation that excites me. It is aspirational and, in most cases, aesthetically pleasing – sexy even. However, the stand out opportunity for me, is the cost- and energy-saving aspects it can offer. Even though global warming and saving our oceans from plastics pollution is very high profile right now, the next generation will be encouraged, maybe even incentivised, to live more responsibly. Home automation can play a part in this.
KNXtoday: What are the challenges and opportunities facing KNX and distributors of KNX in the UK?
SM: A clear challenge is how to make the supply chain work together effectively to raise the profile of KNX and educate the installers on how best to deliver a successful project. I have run into situations where this can feel disjointed. We need to help grow the market and showcase the opportunities. Back in 2017 the UK Government pledged to deliver one million homes by the end of 2020 and another half a million by end of 2022. The scope to increase KNX installations in a proportion of these new builds presents a real opportunity for our industry.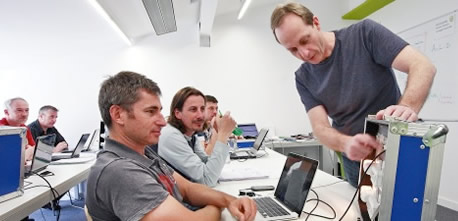 KNXtoday: Are you seeing any effects of Brexit and how are you preparing for it?
SM: There is so much uncertainty around Brexit that no one can really anticipate the real impact. However, as a distributor importing the majority of our product from Europe, we are in constant communication with our suppliers and are ensuring that we have the logistics and stock profile in place in order to deal with any border controls that risk impacting us or our customers.
KNXtoday: Where do you see the UK market being in a year's time, and what do you recommend as a industry-wide strategy to help it develop?
SM: Our aim is to make KNX more accessible by empowering existing integrators and helping new integrators enter the market. We believe this will cause a ripple effect, with whole-home automation becoming a more natural, common choice, and KNX becoming more dominant in the UK market. It's all about raising awareness of KNX, educating the market on the benefits, and breaking down the barriers around price and complexity. I would love to see our educational facilities offering a broader knowledge of automation at a grass roots level in order to increase the number of skilled integrators entering the market in the UK.
Sue Milne is the Managing Director of Ivory Egg, an add-value supplier of world-class building technology to the electrical and systems integration trades.