Following a four-month market research programme that involved participation from technology integrators, CEDIA® has now revealed the results of the survey to provide a greater understanding of the UK home technology market.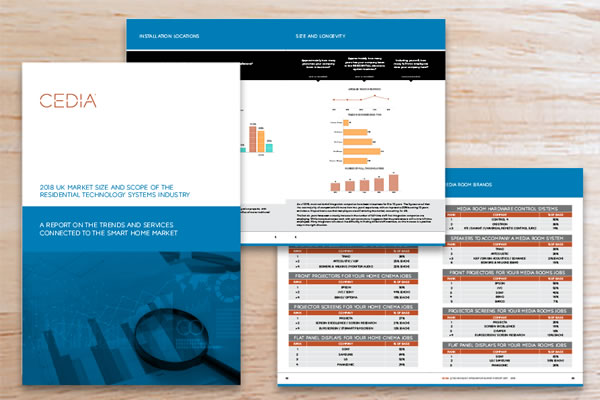 The extensive research project, which was carried out by market research firm, The Farnsworth Group from September 2018 to January 2019, defines the historical, current, and forecasted size of the UK market for residential technology systems including home cinemas, media rooms, outdoor entertainment systems, whole home integrated control systems, audio systems, home networking products, and security systems.
The research shows that the UK home technology market is sized as being worth just under £700m and includes 1,600 active companies. Confidence is high among the participants of this survey, with 80% expecting to continue to grow their revenue over the next 12 months. The market is continuing to mature, with both company age and company staff size showing stable development. The volume of projects is also showing steady growth, with the increase of home cinema installs resulting in a revenue surge of 9%.
A detailed copy of the UK market research report is available to purchase. The full report is free to CEDIA member companies and priced at £499 to non-members. To download or purchase your copy, visit: