By Julian Barkes, Bemco.
The electrical industry has wrestled for a long time with the issue of trying to shorten the supply chain. The relationship between client, specifier, manufacturer, wholesaler and contractor used to be understood by everybody, but with facilities managers buying from Amazon, and margin-chasing contractors bullying manufacturers, the supply chain is getting twisted out of shape.
I've lost count of the number of times in the last few years that a manufacturer with whom we do business has tried to undercut us by dealing direct with the customer – often with someone we have introduced them to in the first place. This is not good for either party in the long-run, so I'm here to argue that using a distributor should not be seen as a cost, but rather as an opportunity. I believe that the benefits a manufacturer achieves in building a long-term business relationship with a distributor far outweigh the short-term savings gained by cutting us out of a project.
Developing KNX business
At Bemco we're invested in growing the market in the KNX products we distribute by training up new KNX Partners, creating more KNX projects, and finding KNX opportunities for existing integrators to develop their business. Combining with a manufacturer to build up demand for their products, and working with them to secure a project and holding the specification, requires commitment and trust. However, when distributors and manufacturers become competitors, that relationship quickly becomes unworkable and counter-productive.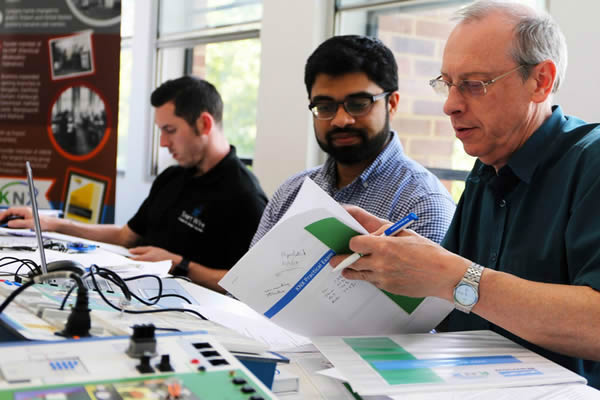 Over the last five years we have invested significantly in building up our KNX inventory. To turn a profit, we need the volume (orders) to turn the stock. We've spent countless hours training staff in the key benefits of different KNX manufacturers' products and educating our customers so that they stay loyal to certain quality brands that we believe in. We want to work with manufacturers to drive growth of the KNX market for the benefit of electricians, integrators, manufacturers, end users and consultants, but we need the same loyalty and protection from our suppliers.
Unfortunately, there seems to be a growing inclination, with some KNX manufacturers, to deal direct with customers when it suits them – particularly on larger projects where value engineering is rife. Meanwhile they expect the distributor to service the bitty, less profitable, day-to-day business. Call us old-fashioned, but when we line up a project for one of our manufacturers, we expect them to keep us in the supply chain for the duration.
Nurturing the UK market
Distributors such as Bemco offer more than just a procurement service. We will deliver to site, in multiple drops, often in anti-social hours and take on the associated credit risk. We offer unrivalled product guidance to new and experienced customers, helping them evaluate their options and find innovative solutions. We create stable pricing that allows integrators to retain more profit and do our best to hold those prices on projects – to provide protection against currency fluctuations and annual increases. That's our job, and something Bemco has been doing for more than 125 years. With the greatest respect to manufacturers, their role is to make excellent products that are also competitive. They don't want to be tied up in the nitty gritty of supply.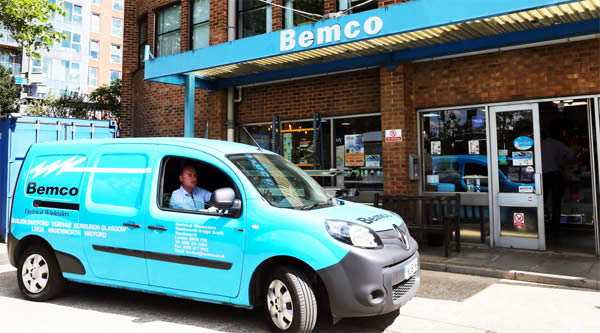 Dealing direct is ultimately self-defeating as it leads to price erosion for both the integrator and the manufacturer, and risks restricting the growth of the KNX market in the UK. After all, if the distributor is denied their margin-earning potential, they will lose focus on KNX in favour of other areas where the profit opportunities are greater. This will be very damaging to a market that is still in its infancy, and needs more investment, not less.
Working together for the benefit of all
The UK KNX market, I believe, is at a pivotal point. We're seeing more and more commercial MDU and hotel projects move towards KNX, and a dramatic rise in residential applications too. Good work is being done by manufacturers and distributors alike, to raise awareness and build momentum. That's why CEDIA is looking more closely at KNX and the dominant AV players see it as a major threat. The opportunities for KNX to work with the proliferation of smart home devices such as Sonos and Alexa, are growing every day. Let's not waste the opportunity and compete against each other – let's work together!
The added value distribution brings
In summary, as a service driven, agile and supportive distributor, the value we bring to the supply chain is as follows:
* Holding stock of fast-selling KNX items.
* Stock consolidation for single projects and order call-off to meet a moving schedule.
* Next-day delivery (for stock items) and Click&Collect service from trade counters.
* Timeliness of site deliveries and prompt communication.
* Competitive pricing.
* Flexible credit terms.
* Logistics problem-solving (finding product and expediting delivery).
* Handling returns.
* Wide range of products offered including KNX brands and standard installation materials.
* Technical support.
* Good relationships with a wide range of quality manufacturers, acting as a bridge for the integrator to get support/feedback and escalate issues when they arise.
* KNX-certified training and free KNX product training and workshops to keep customers up to date with the latest KNX products to hit the market.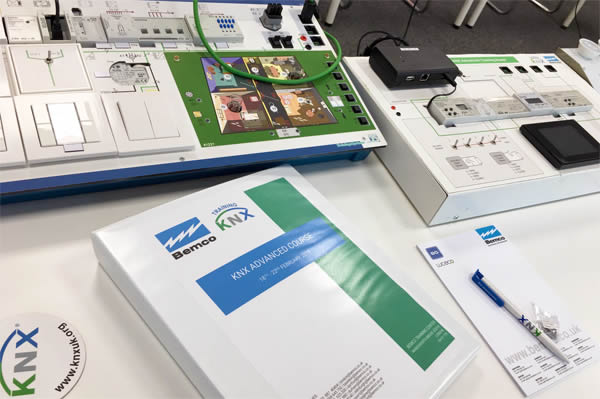 Conclusion
At Bemco, we're a third-generation family-owned business. We're committed to KNX and are in it for the long haul. We want to develop partnerships with manufacturers to drive the growth of the market for the mutual gain of everyone up and down the chain. The sum of the parts is bigger than the whole. What I mean is, the strength a distributor achieves in working in partnership with a manufacturer is better than the individual parts. So work with us – you will be richly rewarded!
Julian Barkes is a Director of Bemco, a major supplier of quality electrical products for over 125 years. Bemco offers regular KNX training from its London offices at Wandsworth Bridge.

www.bemco-knx.co.uk