By Simon Buddle, Future Ready Homes.
Nearly every day at work feels like I'm wading through a swamp of treacle; adjust this drawing, update the revision number and drawing issue sheet, update the quote, dial in and change the lighting scene levels. Then there's the constant barrage of questions from site. What size is the panel? How deep is the back box? Can we use this type of light fitting? Can we have some written instructions? Customers, eh? What a pain.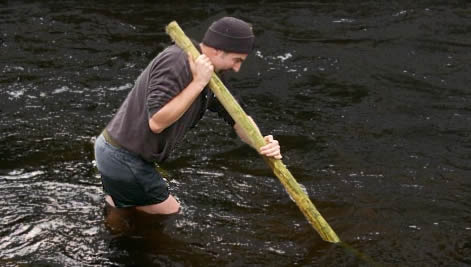 But, of course, customers are the most precious asset your business has. Look after them, and most likely they'll stay with you forever. Good customer care before, during and after the project will engender loyalty.
How you conduct yourself will, for the most part, define how successful you and your business are. Reputations take years to build and seconds to crumble.
Professionalism
As a Chartered Engineer, I am bound to behave in accordance with the Ethical Principles and Code of Conduct as laid out by the Engineering Council . To gain my CEng status took a great deal of time and a considerable amount of effort. So why did I do it? Simply this; it adds gravitas and professionalism to me and the business. It tells customers they are dealing with a competent person who will deal with them professionally.

KNX UK Code of Conduct
At the recently-held KNX UK AGM, I was delighted to hear that the board members have been working on a Code of Conduct for all KNX UK members. This is wonderful news for all. It raises the bar for us as members and it enables customers to feel confident in their choice of dealer, knowing that they will be abiding by the Code of Conduct. The document, as we go to print, is in draft form, and there is still some work to be done on it, but it is broadly complete, so I am sufficiently confident in quoting from the draft as follows:
"Introduction
KNX UK has provided a Code of Conduct to lay down, both for its members and for the general public, the standards of professional conduct and ethical behaviour by which its members should abide. The code will apply to all its members, irrespective of their grade, the professional role they fulfil, and the countries in which they practise. The Code contains, first, the specific rules to which members must adhere. The rules cover, in plain language, those basic things that members must do. It sets out the 'Principles of Good Conduct' which promote the values of integrity, dignity, competence, public interest, health and safety, professional knowledge and a commitment to ongoing education and continuing professional development (CPD). "
That list of words alone makes me sit up in my chair.
The document goes on to discuss 'Principles of Best Practice'. This sets out, in broad terms, a structured approach for the minimal fundamental stages of a project. For example, the need to document quoting, payment schedules, work schedules, change orders, valuations and invoices as well as requests for information (RFIs). In other words, a formal project process that is backed up by clear and concise documentation. What's not to love about that?
But for me, the best parts are the last three items in the Principles of Best Practice.
• Before final handover of the works, provide copies of all non-proprietary software and programs as source code, and clearly acknowledge that the end user therefore owns a copy of the source code for their project, and has the ability and right to have this modified and updated by a qualified programmer of their choice.
• Before final handover of the works, undertake full end-user 'hands on' training and provide an Operation and Maintenance Manual that fully describes the details of each element of the works. Also provide complete 'as built' drawings, test sheets, operation manuals and service plans. These should be issued in both hard and electronic copy.
• At handover, obtain a 'sign off', and signed agreements for all the above.
Finally, a fully-formed conclusion to the project that provides the customer with all the details, files and documents they need to support the systems they've paid us to install. It's worth noting that Crestron recently introduced this as a requirement for all of its professionally-certified programmers. The client has paid for it; therefore, it belongs to them. Parameterising a KNX project is not intellectual property in any shape or form.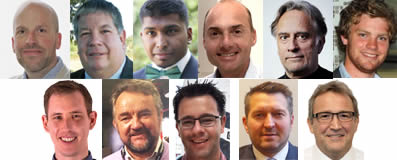 Conclusion
A Code of Conduct such as this raises the credibility of KNX UK, KNX as a technical solution, of dealers and of the industry. As an industry we grow – the reputation of one is the reputation of the industry a whole in that customer's eyes. As my old boss often said to me, 'If the pie is bigger, everyone gets to eat more.'
I think customers will put great store by this Code of Conduct. Raising the bar will raise the quality for all who buy into the Code of Conduct. I take my hat off to the members of KNX UK board. Well done and thank you!
Simon Buddle CEng MIET, is a consultant for Future Ready Homes, a specialist in BMS and ELV services system design.