By Julian Barkes, Bemco.
As satellite and AV installations are displaced by IoT devices and an ever-expanding choice of new products and systems, the electrical contracting market has a fantastic opportunity to make up ground lost to the custom install world. This is because nowadays, a wider range of installer skill sets is needed in order to deliver fully-automated and integrated system solutions, and key to this is a fundamental understanding of electricity and structured wiring. The electrician is ideally placed to become the ultimate smart installer – in other words, a professional electrician, digital plumber and technology expert all rolled into one.
Market opportunities
The home control market is growing fast and is expected to double in the next three years. The spend on home automation, security and assisted living solutions, estimated at GBP£800 million in the UK in 2018, is growing exponentially and is expected to grow at just under 30% annually until 2021, reaching a household penetration of 40%.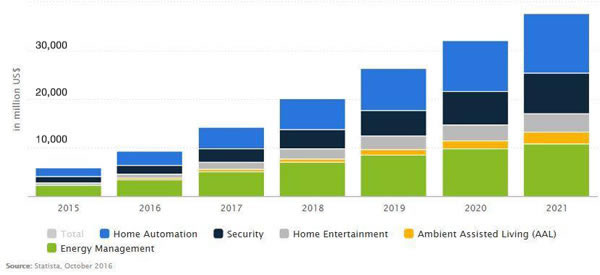 Currently, despite the massive change taking place in our daily lives thanks to rapid technological advancements in mobile phones, hybrid cars, apps, AI etc, our homes still lag behind, so this is where great opportunities lie.
An average family household uses 11 Internet-connected devices, but the existing wiring infrastructure in our homes is insufficient to support our growing appetite for consuming data. And it is only going to get worse. I'm not just talking about old housing stock either. The new house builders and developers need to be doing much more to make their homes smart-ready as it becomes more commonplace for households to stream Ultra HD media, to connect with domestic appliances, engage with virtual reality entertainment, and interact with more capable voice-controlled assistants.
Cabling infrastructure is the key
It is the backbone of a wired architecture that provides a reliable, secure network and delivers a robust home system without having to trail additional wires. Get the infrastructure right, and achieving uninterrupted broadband is perfectly possible.
A structured wiring scheme allows the smart installer to bring technology everywhere in the home. You can even get standalone devices to communicate with each other, using a twisted-pair bus system such as KNX.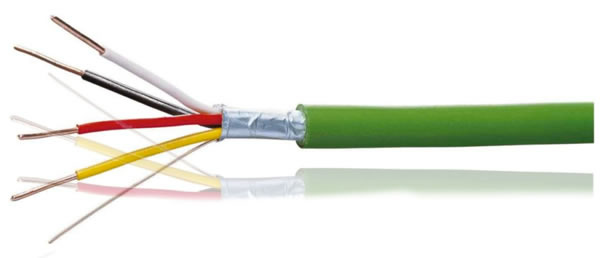 Becoming a smart installer
There are a number of reasons why the electrician is in an ideal position to become a smart installer:
• Electricians are used to pulling and terminating cables.
• Electricians are NICEIC registered and insured, with a critical understanding of electrical installations.
• Electricians are familiar with circuitry and LED dimming challenges. Lighting control is at the core of home automation.
• Most electricians have had good exposure to other trade services such as plumbing, security and A/V, and are in a strong position to steer projects and maximise onsite cooperation.
• Most electricians have experience of working in or running their own small business, assessing and specifying jobs, and winning projects.
• Crucially, electricians have relationships with existing customers and are likely to have built up a database, so they already have a foot in the door.
Moreover, good 'sparks' are in huge demand, but in short supply – most markets would kill for this imbalance. The same imbalance exists in the smart home market, except most homeowners and business owners don't know even where to go, or who to ask, to make their homes/offices smarter. The opportunity that exists is the equivalent of an open goal, and the electrician can be the match winner!
To date, the home automation market has focused on ultra high-end customers, which account for perhaps 10% of the market, whereas the real opportunity exists in the much larger middle section (80%). Home automation is now an affordable reality, and as prices continue to come down, the market will speed up.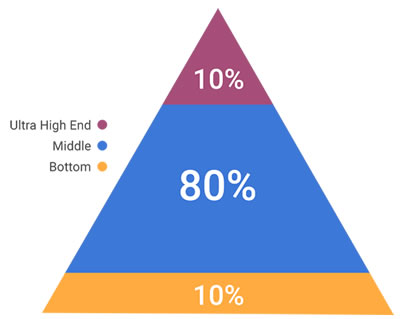 Seizing the opportunity
For the electrician looking to develop their business, my advice is to get involved with home automation. You can increase the value of projects and take advantage of upselling opportunities, thereby significantly increasing your profit earning potential. You can spend less time pulling cables and more time planning installations, programming them and managing them, and you are in a great position to build lasting on-going relationships with customers, thereby ensuring repeat business and referrals.
Obviously if you are increasing your skillset and becoming an expert, you have to soak up a lot of information, There are no short cuts, so get tuned-in to the latest innovations and market developments. Identify your knowledge gaps, be they in networking, heating or security, and train accordingly.
Become an expert in a system such as KNX, that is open, flexible and scalable and doesn't lock your customer into one manufacturer. CEDIA now offers certified KNX training, as do we and others.

KNX brings it all together
For over 25 years KNX has been one of the best-kept secrets, yet it is the only truly open system protocol for smart building control. It is flexible, scalable and affordable for projects from a single dwelling to a large multi-dwelling development. Interoperability is a given. It can be expanded simply by extending the bus cable and adding extra input/output modules. It really can bring all the technology in the home together – on a single keypad.
As a supplier to the electrical trade for many years now, I have lots of tips to help you develop confidence and be successful, but my one key message is that this is a fundamentally different game to the standard 'fit and forget' install market. Ongoing after sales service is essential to your business flourishing in this market.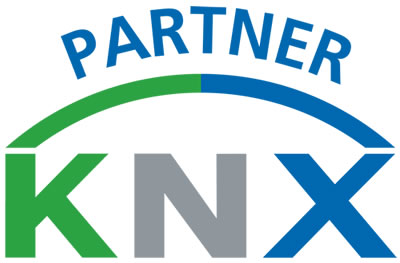 Conclusion
For the forward-thinking electrician, the automation market offers real opportunities to expand your business, skills and job satisfaction. It does take effort, but the rewards are worth it.
Build up slowly, take the training very seriously and develop your expertise. Look for the quick wins, for example, use Sonos to delight and develop trust with your customer; it will breed confidence and trust in you. And then the platform is set to upsell more complex automation solutions using your all-round technical knowledge.
Julian Barkes is a Director of Bemco, a major supplier of quality electrical products for over 100 years. Bemco offers regular KNX training from its London offices at Wandsworth Bridge.