By Mark Warburton, Ivory Egg.
The beginning of another year – and in this year KNX will mark it 28th anniversary! I do often wonder at what point the founders of KNX realised that the system they had created was truly capable of establishing itself as the preferred solution for building automation. Without the Internet, advancements in computer power and general improvements in systems technology, the landscape when KNX was invented was completely different. It is a true testament to their design capabilities that the system is as relevant today as it was then.

In fact, with the increased sensorisation of the modern world and constant demand for open standards that will allow the incredibly complex world of IOT to work seamlessly together, KNX is even more relevant now than it has ever been.
So, looking forward, what can we expect from 2018? Given it is a Light + Building (L+B) year, we are bound to see a host of new product and solutions from both the KNX Association and manufacturers. And let's not forget Integrated Systems Europe (ISE), as this continues to become a key trade show for many in the KNX industry.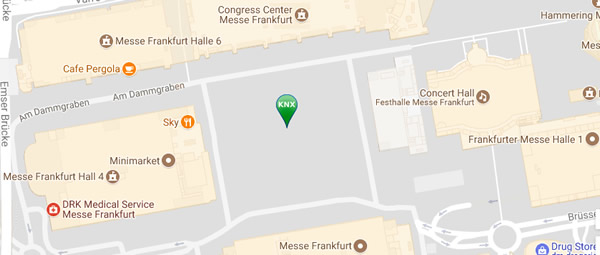 KNX Association
Following the launch of ETS Inside and KNX Secure at L+B 2016, the last two years have been very busy for the KNX Association in releasing and further developing these solutions.
ETS Inside has proven a big success, but the real potential of the solution will be seen in 2018 as the KNX Association releases a Linux-based version, enabling manufacturers to embed the solution on existing devices such as IP routers or visualisation servers. This will allow newcomers to commission and support KNX projects in the simplest way possible, without installing any extra hardware than is already in the system.

We are also on the cusp of seeing KNX IP Secure devices, and I'm sure multiple manufacturers will have these at L+B 2018. The bigger unknown is the likely support of KNX Data Secure, so it will be interesting to see if any manufacturers have integrated this into new or existing products.
KNX Training is undergoing a major overhaul in 2018 with various changes to the structure and content of the Basic, Advanced and Tutor courses, along with the launch of a new Advanced HVAC course. As a training centre, we are very excited about this, as it will enable a much more graduated approach to KNX training which should help to increase the number and quality of integrators involved. Something that benefits all of us in the industry.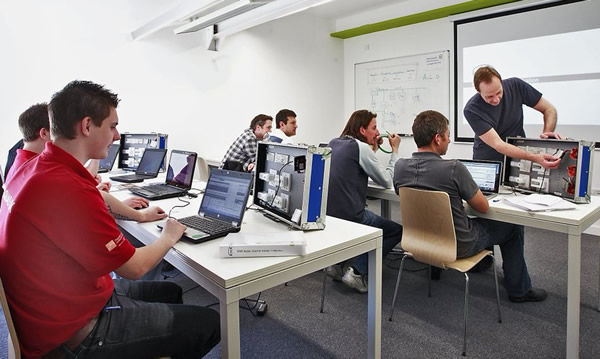 Manufacturers
But what about the manufacturers? Are there any next-level innovations coming?
As ever, most are being fairly coy about their new product releases, but already we have seen some or heard of some new PIR solutions with sound being used as detection method, and others with direction sensing in hallways sensors, meaning 'follow me' lighting is possible. Both are great innovations, and will improve the responsiveness and effectiveness of KNX occupancy control.
One steady trend has been the increased capacity of devices, leading to more and more integration of different functions or logic. Manifold controllers with integrated thermostats or dimmers with temperature probe inputs are prime examples of this, so it will be interesting to see at ISE and L+B if this trend continues. Personally, I have always preferred to work with multifunction devices, as it gives far more flexibility when specifying and commissioning.

I am sure we will also see more solutions offering integration of different systems and platforms. This is one of the key ways KNX integrators can capitalise on the consumer IoT market, as there is a huge opportunity in offering more usable, house-wide solutions than is currently possible with individual IoT solutions. Even in a KNX installation, being able to seamlessly integrate with third-party systems, products or protocols opens up the possibilities in terms of systems performance and usability.
It would also be great to see some augmented reality solutions taking advantage of BIM data to make commissioning and maintenance simpler. Or more solutions that can utilise the large amounts of data a building can generate in order to automatically optimise and improve a building system and ensure that the needs of the occupants are met as they evolve.
Conclusion
As usual one of the big questions for Light+Building in particular, is what the delay is going to be on released products making It to market. We know some manufacturers are going to be a lot clearer on which products are due for release and which are only prototypes for market feedback, which will help. But if past years are anything to go by, we will have 18 months of drip feed product releases to look forward to. Regardless, I'm sure we will see a lot of innovation and products that add to the already extensive range of solutions available to KNX integrators.
Whatever happens, I'm certain 2018 will be a positive year as the constant increase in market awareness of smart buildings can only lead to more demand, and with it, more innovation. Even if we stood still from today, we would still be years ahead of other solutions in the market, just as KNX was when it was first developed all those years ago!
Mark Warburton is the Technical Director of Ivory Egg (UK) Ltd, a supplier of leading KNX products and provider of KNX training courses.