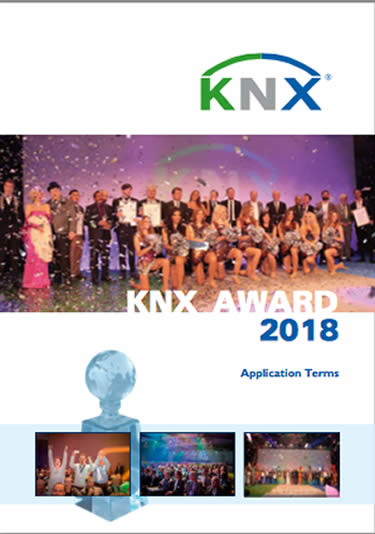 The KNX Award honours outstanding KNX projects in home and building control that set the tone worldwide in innovation and technical advancement. In 2018, this award will be granted for the eleventh time. For a successful nomination, the size and volume of the installation are of lesser importance than:
• the multitude of included trades,
• the flexibility and expandability,
• the level of automatization and complexity of the installation,
• the user friendliness and the acceptance through the user,
• the convincing arguments for the client,
• the implementation of products from different manufacturers.
For the winner, the KNX Award is a magni cent marketing tool. KNX Association and its national groups will also put the Award Projects in the spotlights on all media.
www.knx.org/knx-en/Landing-Pages/images/knx-award/KNX-Award-2018-Application-Terms_en.pdf