Draft Fairhair specifications: Resource Modeling, Resource Discovery and Security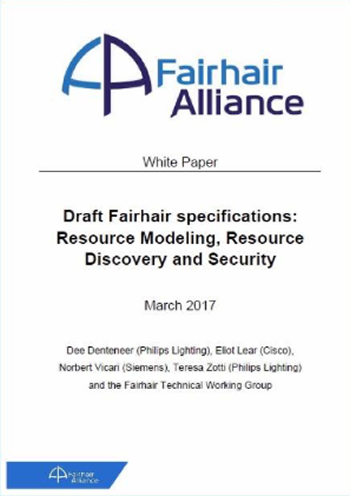 This White Paper accompanies the Fairhair draft specifications that were circulated to external companies and organizations, for feedback and review.
This document introduces and accompanies the first three draft specifications by the Fairhair Alliance – Resource Modeling, Resource Discovery, and Security – along with a security requirements document. The draft specifications are a work in progress, and reflect Fairhair's current direction and scope.
In order to validate the choices made by Fairhair, these drafts were made available in March 2017 to selected companies and organizations outside Fairhair. Feedback and comments were received, and these will be used to refine and improve the draft specifications. This White Paper reflects Fairhair's direction and scope at the timing of writing, and the content is subject to change.
www.fairhair-alliance.org/data/downloadables/7/1703_fairhair-draft-specifications-overview-march-2017_final.pdf