By Simon Buddle, Future Ready Homes.
It's that time of year again when the sun streams into my bedroom at about 04:00 and stays there, unrelentingly, until late afternoon – such is the orientation of my home. I also sleep in an eaves room with Velux windows. Although there are blackout blinds on them, they are not in the best of health and one, next to the bed, of course, has a couple of pin prick holes. The effect of these holes is to fire laser-like beams of sunlight onto my bed – something akin to those that finally 'do for' the vampires at the end of the film 'Dusk till Dawn'. They are basic, manual, old and in need of replacement, but alas, that is not likely to happen anytime soon.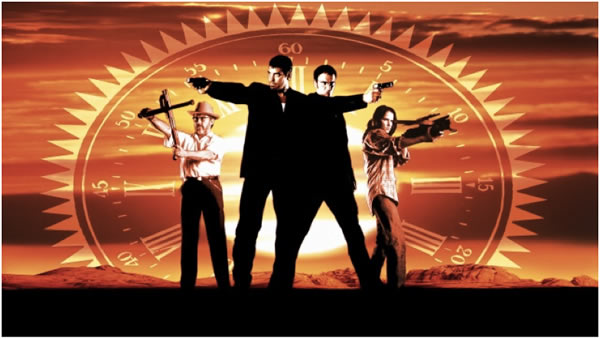 Simple up and down blinds
It's easy to think of the humble blind as a simple up or down device that requires no real thought from a programming perspective. After all, it only has an up or a down function. Many of the KNX switching actuators can be used to operate blinds. The important issue here is to ensure that the up and down relays are interlocked to prevent damage to the motors by applying voltage to both simultaneously. I am led to believe that if you do such a thing, the motor is likely to depart horizontally from the blind, rather like a rocket. And for most blinds that's pretty much where the story ends.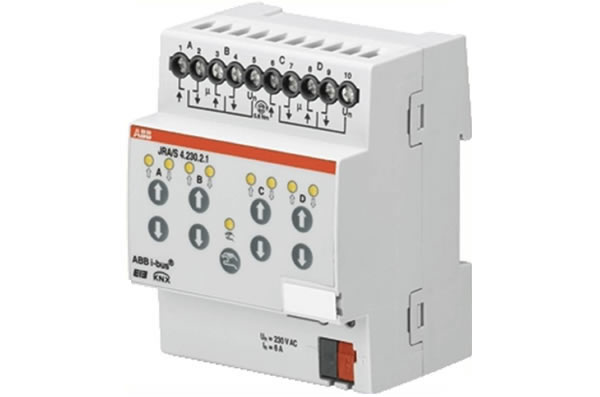 The 'simple' up/down roller blind as a category consists of a few types; blackout, sheer, privacy, and the external shutters that are more commonly used in continental Europe. There are other blind types though, that require a bit more thought in terms of control and therefore choice of actuator or control method.

Blinds which require more sophisticated control
The slatted Venetian blind, for example, requires both up and down control as well as the ability to position the slats either facing into or out of the property.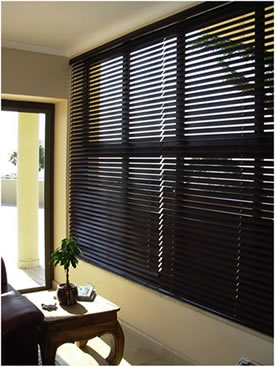 Roman blinds, as do some sheers, often require positioning at a certain height in the window. With multiple windows, this brings about the problem of hem bar alignment.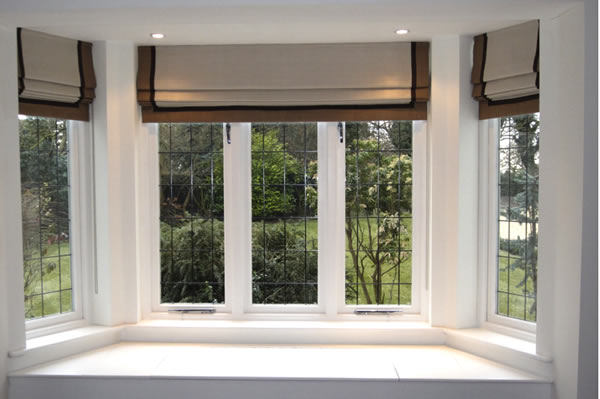 Specifying the correct blind controls is key; if we can't control the slats or drive the blind to a specific height, we will negate some of the blinds' benefits and functions. Most blind modules have timing functions for up/down or slat movement etc. Setting these correctly is essential if we are to set them to specific height positions and move the slats correctly.
Many manufacturers can provide simple roller blind controls; Gira, ABB and Theben for example, all have well tried and tested actuators. Some blinds operate at DC by switching the polarity for raise and lower, in which case you'll need something like the Gira 2154 module to provide that function.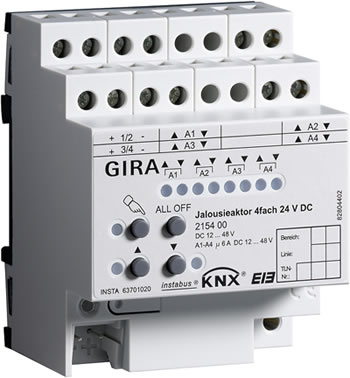 If we want to have full and accurate control of multiple blinds in, for example, a large formal space with many windows, it might be wise to choose SMI (Standard Motor Interface) as our interface. This is essentially an RS485 communications bus that talks directly to each blind motor, and offers a significantly enhanced level of control and feedback. However, there are limitations both in terms of cable distance to the blinds and the quantity you can control on any one communications link. So read the specification! You can set blinds to a specific height, accurately align hem bars, adjust slats accurately etc. Slats that are fully tilted create near blackout, whereas a part-tilt will give some light. These small subtleties in angle may be important to some customers.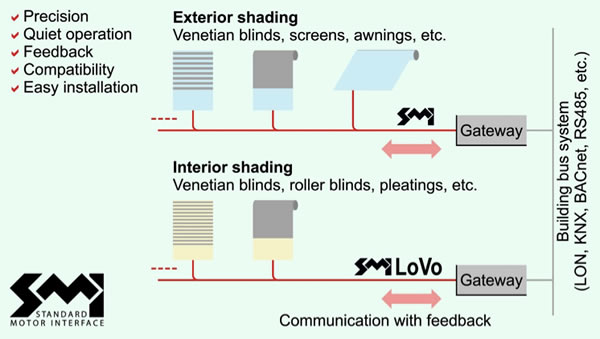 Auxiliary controls
As well as the usual buttons on a keypad or app, blinds, shades, and shutters may be operated from auxiliary devices such as weather stations and time clocks. They may be used to prevent solar gain in certain rooms, or operate via time functions for dusk, dawn, or a specific time of day.
Consider the logical flow of any control signals during design. For example, does the time of day take precedence over solar gain control early in the morning? If the client is expecting the blinds to go up at, say, 06:00, but it's very sunny on that side of the building, do the blinds remain down? The risk here is that the client may incorrectly think it is still very early in the morning. Therefore, it's worth a bit of brain time to think through fully these types of scenario. Usually, client control trumps all, but that may not be true in cases of safety when we're talking about fire curtains, awnings, or opening roof windows that will let rain into the property.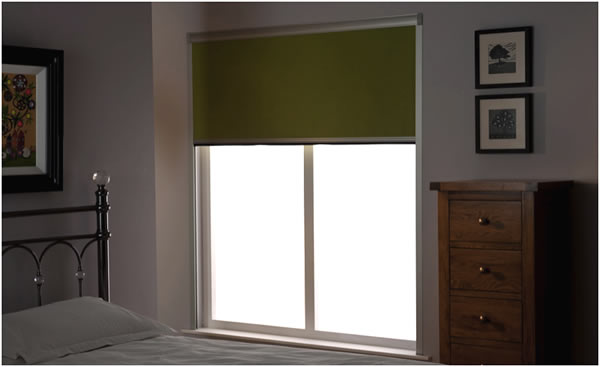 Aftercare
Blind fabrics do, from time to time, need to be cleaned or changed, so the design of the window head and how the blind motors and connections are concealed, is important to get right. Be sure to provide the blind installers with easy access to the limit switches, after all, it's the responsibility of the blind installer to set the limits and we shouldn't be taking control of them until that is done.
Aftercare and maintenance should be taken into account at the design phase. The motors, connections and limit switches should be accessible for the lifetime of the blind. A window may end up being quite busy, with some customers wanting sheers, blackout and even curtains all on one window. This makes for a very congested window head or pelmet.
Conclusion
When undertaking a blind control project, the first step for any KNX professional is to understand the variations in blind types, how they operate and therefore how they need to be controlled. The next step is to be sure we know which types are going to be installed, early in the design process, so that we can specify the correct controls.
The final step is to spend time, during the installation, with each blind, in order to set up the travel times, slat positions, heights and of course get client input on how they would like them to be set over the course of the year, thus ensuring a successful installation over the long term.
Simon Buddle is a consultant for Future Ready Homes, a specialist in BMS and ELV services system design.