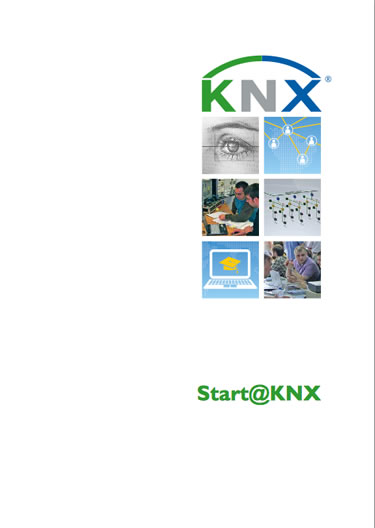 Many Ways, one Target – Success with KNX!
KNX acceptance is on the way up at a rapid rate and training is an integral part of this continuing success. Regardless of whether you just immerse yourself into the world of KNX or you want to make KNX part of your business, a wide range of training possibilities exists for everyone. "Start@KNX" brings to- gether all options.
"Start@KNX" offers an overview of the various training options, accompanying material and identifies how teaching materials and methods can effectively be used in order to increase knowledge about KNX.
www.knx.org/media/docs/downloads/Marketing/Flyers/StartatKNX/Start-at-KNX_en.pdf