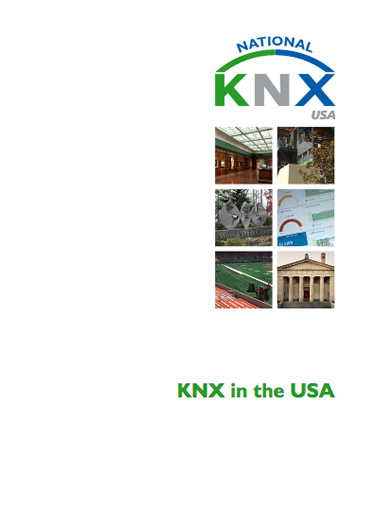 Content:
– KNX Gains Ground in the USA.
– The Art of Light: Cincinnati Art Museum upgrades its lighting to KNX.
– When the Sun Goes Down on Sunset Strip: An upscale condo in Los Angeles puts KNX technology in the spotlight.
– The Workspace of the Future: Flexible organised workspaces thanks to the adaptability of KNX.
– Lighting Done Right: Reser Stadium upgrades to a KNX-enabled lighting system.
– The Main Event: The World Trade Center Portland gets a KNX lighting upgrade.
www.knx.org/media/docs/downloads/Marketing/Flyers/KNX-In-The-USA/KNX-In-The-USA_en.pdf