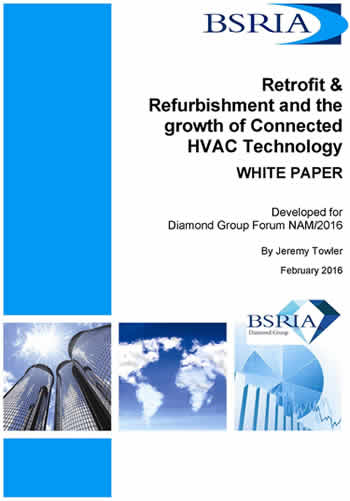 By BSRIA
Small to medium sized buildings make up the vast majority of buildings and account for a large proportion of the floor space. Many existing buildings, both commercial and residential, are inadequately insulated, use outdated, inefficient HVAC technologies and have poorly functioning control systems – or none at all. Others have never been re-commissioned for drift from design parameters or changed building use. This poses a pressing renovation need but also a host of new business opportunities.
Key issues:
The challenges to the effective retrofit of buildings rest not just on technology but also on finance, levels of skill and understanding, and the psychology and behaviour of building owners and users, and on the social and legislative environment in which they exist.
Those companies who are active in the retrofit market need to take account of all of these if they are to offer services that will prove attractive to the client, profitable for them, and beneficial to the environment.
Some of the requirements, such as the need for improved understanding and qualifications, go beyond the reach of the individual supplier, and will require a degree of cooperation with other industry players, and potentially with public authorities to achieve these goals.
www.bsria.co.uk/download/asset/retrofit-refurbishment-and-the-growth-of-connected-hvac-technology-white-paper.pdf