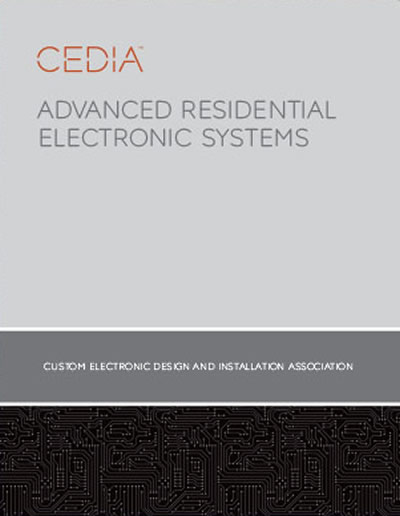 3rd Edition
This comprehensive book represents the next generation of the highly successful CEDIA Technical Reference Manual.
We all know that this industry, especially the technical side, changes quickly. Recognising this, the book has been enhanced and expanded to include more thorough content in areas such as networking, HDMI, system design and thermal management. It serves as a valuable resource for all industry professionals, especially those pursuing CEDIA's higher certifications (ESC-T, ESC-D, ESC-N). Combined with the Fundamentals book, it provides a truly complete overview of the industry. A "must-have" for any integrator, in any part of the world.
This is a must-have for anybody selling, designing, or installing residential electronic systems. It's also a great resource for anyone pursuing CEDIA certification or entering the industry for the first time.