By Simon Buddle, Future Ready Homes.
From small acorns mighty oaks grow. That is not a saying, it is a truism. Many moons have passed overhead since I first met my friend and colleague, Barry Billclough, clutching a Jung keypad in a 2m square booth at the 100% Design Show in London. I introduced myself and asked what the product was, Barry obliged of course, and I wandered off slightly perplexed. The next year, a similar conversation happened, only this time Barry said to me, 'Simon, KNX is coming to the UK as sure as a train is coming down the track. You should get on board, now.' Barry was right, and now, in its 25th year, KNX is spreading across The Pond.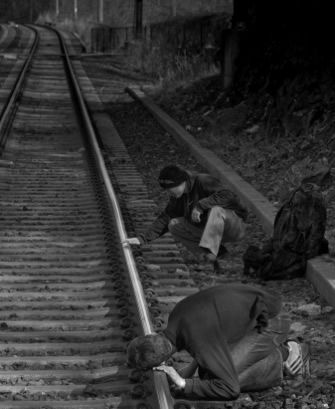 Green Growth at CEDIA Expo
The CEDIA Expo in Dallas, October 14-17, had some of the hallmarks of a show that one would normally see in Europe. With companies such as Rimikon demonstrating Class 2 LED energy-efficient lighting systems, Total Protection Solutions proactively embracing the 'Go Green' initiative, and other start-up companies showing off PoE lighting systems, one could have been forgiven for thinking that we were in the heart of Europe.

Just to ensure you didn't become enveloped in the warm fuzzy feeling of an Amsterdam coffee shop, there were drones for sale, Dodge pickup trucks, centralised vacuum cleaning systems and, (only in America), a motorised picture frame that, as it turns out, houses guns in the back! "I've seen it all now", one passerby from the UK said. Well, we were in Texas, the Lone Star state. Where else is a cowboy supposed to keep his gun?

Opportunities for KNX in the USA
I spoke with David Thurow, President KNX USA, for some time, and he had seen a significant shift in his own business, from purely commercial jobs to many of his most recent projects coming in the form of residential systems. The guys at DMC Technology also confirmed an upswing in residential work coming through their doors.
This leads to an interesting question: where will the dealers come from to install KNX? Traditional CEDIA members in the USA have typically been focused very much on A/V. Those that have embraced part or all of the building's automation system have typically used a swatch board made up of Lutron, Crestron, AMX and a few other control system manufacturers to create a custom solution. So will they perceive KNX as a threat to their traditional business, or welcome it for the stable and 'single system' solution that we know it as? The green shoots of energy efficiency are sprouting, and for those forward-thinking installers, KNX would seem like a perfect fit in that market.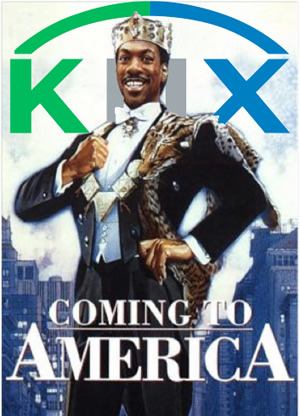 Interfacing between systems appeared to be a key component for many manufacturers, with Somfy blinds displaying an impressive array of interface options. Lutron meanwhile, has created in-room thermostats to compliment its own keypad ranges, however, it still relies on a third party to actually control the heating and cooling.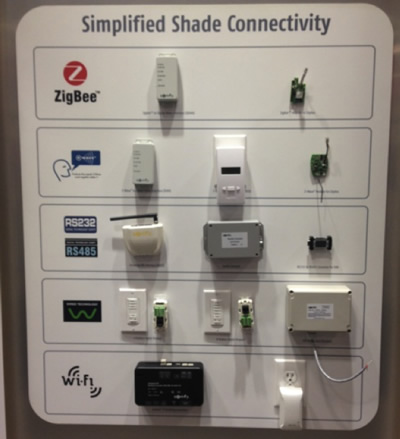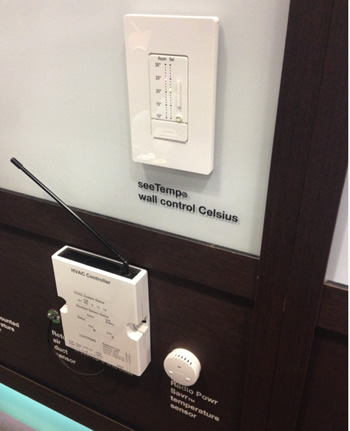 Basalte was showing its Lutron-enabled keypads for the first time, which was met with great enthusiasm by many of the custom installers at the show. Basalte can communicate with Lutron Homeworks QS and Crestron systems via serial communications. In fact they can connect to any RS485 serial port, as RS485-enabled keypads were the first products they made before then creating a connection for the KNX bus.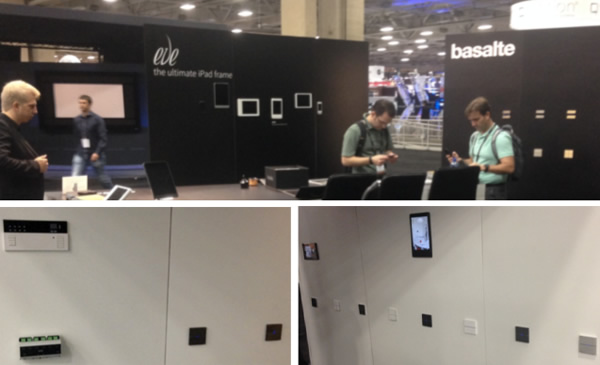 From Little Acorns…
Earlier this year, I was asked to give a webinar to CEDIA USA staff and senior custom install business owners about the KNX platform, and I also gave a seminar on it during the Expo. It will take time for it to filter through to the American market – perhaps five or more years from now – but the signs are positive, and the word is spreading.
With its 19 founding members, who include manufacturers such as Philips, Siemens, Legrand and Jung, KNX USA had a stand at the show and saw a great number of delegates during the four days. Whilst still new to the USA, the signs were very positive for them and for KNX as a whole.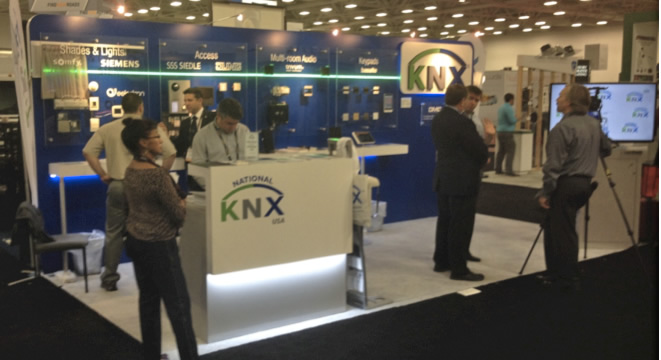 Conclusion
There may well be a new type of dealer that emerges to embrace KNX as a building automation technology. One whose primary focus is not AV but the design and installation of building controls. There is no doubt that in the UK, this part of the market still has margin for the installer and great value for the end user, whereas it is becoming increasingly difficult to see where the margin or value is in AV installations.
The control of lights, heating, cooling, blinds, plant rooms and the like is a 'must have' in the home. AV, as enjoyable as it is to install, for most people is simply a 'nice to have'. Every single home needs lighting and heating, but the same cannot be said for TV or music.
For those who have their head on the train tracks in the USA, they can surely hear the KNX train coming down the line. The question for them now is, are they going to get on board, because if they don't, somebody else will.
Simon Buddle is a consultant for Future Ready Homes, a specialist in BMS and ELV services system design. Simon is also a regular contributor to KNXtoday magazine.
You are welcome to comment on this article. See below.