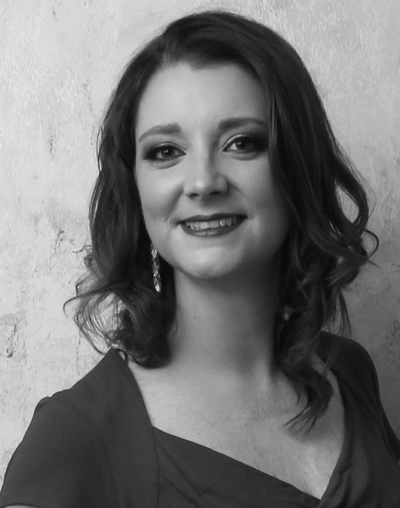 Di Stickland began her career as a trained Building Services Consultant. This led to her role in project engineering at KNX manufacturer, Wieland, where she completed her KNX Partner certification.
In 2012, she joined KNX integrator, Design Innovation, heading up its Business Development department. Two years later, she gained a board seat at KNX UK, and in March 2015, she was appointed as the KNX UK President.
In this exclusive interview with KNXtoday, Di Stickland gives us her views on the role of KNX in the UK market.
KT: Why did you get involved with KNX?
DS: I first become involved with KNX when I was working at Wieland. Part of my role was to give technical support on its Gesis Electronics range, which are all KNX devices. As no one else in the company was KNX-trained, I went on the full Partner course at Ivory Egg, and learned about the technology. From then on, I dealt with any KNX enquiries coming into the business.
KT: How is KNX performing in the UK market?
DS: KNX is gaining momentum every year among specifiers, end users and installers. I remember when I had first completed the Partner course, many consultants I spoke to had never heard of KNX. Now they have all at least heard of it and ever-increasing numbers are specifying it as their number one choice. Its position as the only standard in building control means it is becoming increasingly popular with specifiers looking for an open protocol, and with over 350 manufacturers, there is a huge choice of control and aesthetics for any project.
KT: What excites you at the moment?
DS: I am excited by the number of installers converting to KNX and the growth of the KNX Professionals group within the UK. There is a huge smart home and custom install market, and many installers were sticking to proprietary systems that they were more comfortable with. However, once they start using the only standard for home control, they soon realise the benefits of the open protocol, the huge choice of manufacturers and great flexibility of the technology. As new installers arrive on the KNX scene, the KNX Professionals community is growing, and I'm excited to see the buzz that is growing around it.
KT: What are the challenges facing KNX?
DS: One of the biggest challenges for KNX is that many projects, whether commercial or residential, still approach building control elements as separate packages, with heating and cooling dealt with by mechanical engineers, and lighting and blinds within the electrical discipline. KNX comes into its own when it is used as a combined full-building control package, but it can be a real challenge to get developers, consultants and contractors to view a project, and its budget allocation, in this way. It is up to everyone in the KNX community to demonstrate the benefits of combining your approach.
KT: How can the UK market be helped to develop further?
DS: As an association, our strategy to help the market is to increase the number of KNX integrators, thereby increasing the number of people advertising and recommending the technology to clients and helping it to become more of a recognised brand that is associated with quality and reliability. I would recommend that everyone in the KNX community encourages potential new KNX partners to get trained up and join KNX Professionals. The more positive exposure for KNX in the marketplace, the more work there will be for us all.
KT: How do you keep in touch with the market?
DS: I attend a number of exhibitions throughout the year, including ISE, Light+Building, 100% Design, Grand Designs, Essential Install Live, and this year, UK Construction Week. In addition to shows, I take advantage of key trade publications, the KNX UK Professionals Forum, Linked In discussions and Twitter hash tags such as #SmartHomeHour and #LiveInstall. I find that these offer a great way to access up-to-the minute information and networking with others in the industry.
KT: What is your favourite KNX project at the moment?
DS: My favourite KNX project is our award-winning installation at Great Minster East. It is exciting to see the UK's largest house builder, Barratt Homes, using KNX in its flagship developments and demonstrating the huge benefits of the technology for mass developers.
KT: Where do you see the industry being in a year's time?
DS: In an election year, it is very hard to predict how any industry will change, and we will watch with interest to see how the results of the election will affect the construction industry in the UK. I think that whatever the future brings to this industry, KNX will continue to grow and make further impact on the building controls industry. I hope that our KNX Professionals will be able to capitalise on, and maintain, that momentum.
KT: What is your advice to the industry?
DS: My advice to the industry is to follow standards. And the world's only standard for home and building control is KNX!
Di Stickland is President of KNX (UK) Association, a partnership of UK manufacturers, integrators, training establishments that promote the KNX standard within the UK. There are four different levels of membership – manufacturer, integrator, training or users. Interested parties can also now join at an introductory level as KNX Professionals.