By Jesús Arias García, KNXin.
It is inevitable that building control systems and technologies from the professional and consumer markets are going to converge. Indeed we can see this happening already with the eruption of iPads and tablets into the professional visualisation market. After all, who is going to pay 1200 Euros for an outdated screen when they can get a much better and sophisticated tablet for a quarter of the price?
Changes are afoot in our industry, and we must keep up with them and ahead of them if we don't want to get out.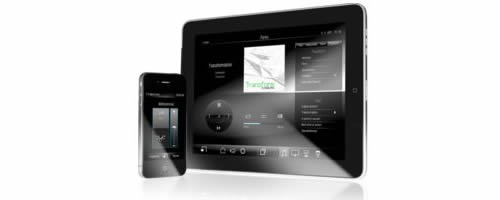 KNX: hard-wire, back-end and front-end
KNX is able to penetrate deep into a building, controlling the hard-wired medium voltage around the building or home and integrating large numbers of lighting points, air conditioning vents, weather stations and all kinds of push buttons. KNX is for professionals who have the knowledge, who are able to integrate all of the subsystems of a building into the same management system.
Whilst I have been training a very adventurous end-user with an ETS5 license just so that he can tweak his installation without depending on a professional, for most end users, KNX is inaccessible, and the ETS is an expensive tool if you do not intend to make money out of it as a systems integrator.
Consumer technology may not be in charge of the energy efficiency of buildings or airports – at least not in short term – but it is sneaking into the homes of people who want to experiment – people who are not technicians but are able to use plug 'n play devices. Indeed the threat from the consumer market to those KNX manufacturers who focus their portfolio on home automation, is a real concern.
Could KNX be more user friendly?
Fans of mass-market giants such as Apple and Google will always cite Apple TV, Wi-Fi bulbs that are operated through an app, the IoT, and even sensors from Arduino, and yes, these all seem very cool and easy to play and mess about with, but can they provide you with a proper network of smart components to control your whole home? Are you going to have to have dozens of Wi-Fi bulbs? What about those solenoid valves that control your underfloor heating? Is Nest going to offer a Wi-Fi version of these as well as a thermostat? I know that my technology-loving brother will eventually buy the new toy from Apple to control his coffee machine, but that is not what I understand to be home automation.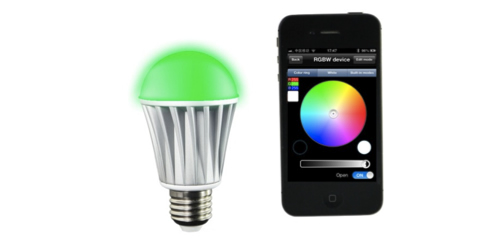 I think of building control in the same way as I think of building construction – it is more straightforward to do from scratch, it takes various professions to put it together, and ideally, it should be customised for the end-user.
Fans of the simple and easy IoT argue that 'Everybody has heard of Google and Apple, but no one has heard of KNX'. They may have a point, but it is also true that electrical installations around the world depend on brands such as Hager, ABB and Schneider Electric for their circuit breakers, and end-users have not heard about them either.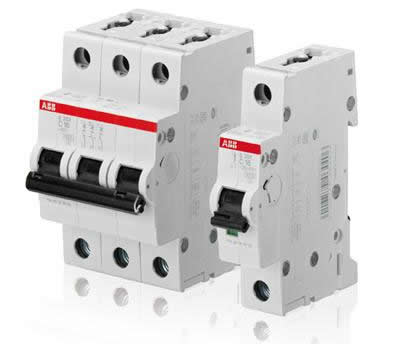 Perhaps we are missing a trick here. Would adding a layer of customisation by the end user help make KNX more attractive and user friendly? Surely most parameters could be made available through web interfaces or apps, so that the end-user could tweak the installation without external help. It would only require some extra programming on the ETS side and a web-based solution to interface the KNX devices.
Google: great with data, but not always right
Google has the money and resources to make it the master of the universe, and people often say that if Google goes into the market then its all over for everyone else. But Google is not always right. After all, how many things has Google started that failed? Remember Google Glasses, Google Wave and Google Plus? Google is not infallible. If it decides to go into home automation, it will not be easy. It is one thing to mass produce stand alone electronic devices, but quite another to work with components that are not smart and require live and neutral wires to work.
I believe that Android is a great platform to develop home and building controls, but only at the front-end where the end-user has the power to make decisions. Google could attempt to offer actuators based on Android that can be installed with ease and managed from apps, but again, those actuators will always need to deal with live and neutral, and there are only two options: actuators that are installed in electrical boards, or hardware that gets plugged into the electrical sockets in the house.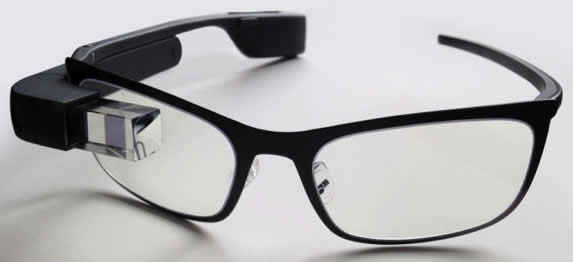 Google does not have an easy task if it intends to change this market, and whatever it does is likely to be more related to the fun and comfort aspect of a home than energy efficiency. But what if Google decides to get involved with the development of the Smart City? Our electricity grids are missing data, and one thing that Google is very good at is dealing with large amounts of information. It could develop the standard for the Smart Grid, using its powerful engines to process and analyse data.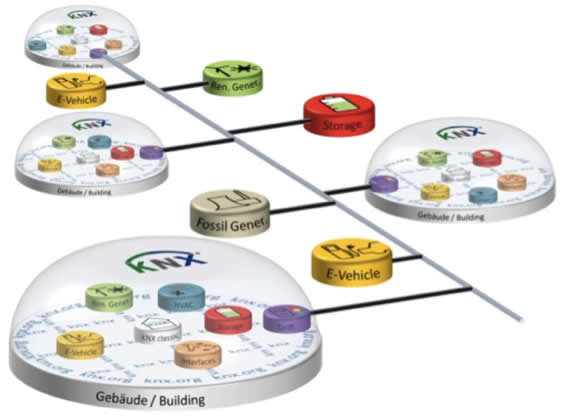 Apple: expensive toys, cloud and proprietary technology
There is no discussion when it comes to the power of Apple in terms of design and exclusivity. It seems that owning a product with the Apple logo on it makes you the proud owner of something exclusive… despite millions upon millions of other people owning one too. Apple has been adventurous with new ideas such as Apple TV, and it totally understands intuitive use and the concept of plug 'n play. Nobody needs to read a manual in order to operate and connect different Apple devices – everybody knows how to make them work. They are extremely easy and user friendly.
Most of us have heard of ex-Apple-designer Tony Fadell, and how he got involved with home automation by developing the Nest learning thermostat. It looks like Apple wants to follow his footsteps too, but again, I see Apple being at the same level as Google, or indeed in a worse position. Everything that Apple does is based on proprietary systems including its own operating system iOS, and proprietary cables and connectors. It is one thing to develop apps for Apple products, but quite another to control systems in a building that must deal with medium voltage.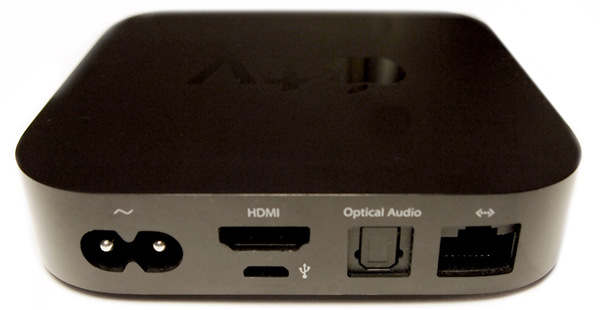 There is no discussion when it comes to the role of the iPad in home automation: every end-user wants an iPad as an interface, and the industry has changed drastically during the last three years because of this. The question is, what would be the role of Apple in a large commercial building? Is Apple going to control the HVAC systems? And on the subject of home automation, is Apple going to be in charge of the smart shading control that Sophie Thomas mentioned in her previous article for KNXtoday? I doubt it.
Conclusion
Although we are approaching the crossroad, there is still a long way to go before both worlds merge. We still think of cities based on our recent history: our current electricity-based buildings are around 100 years old, and they are evolving into something different… but very slowly.
I believe that the convergence of consumer electronics and medium voltage manufacturers will happen first in the home rather than in more complex commercial buildings. I think that home automation will flourish thanks to whatever Google and Apple bring to the market, without having an negative effect, from our point of view, on clients who want something 'more'. In fact, these two big players could create more awareness of home automation in generally, and this can only have a positive impact on KNX.
I believe that there is room for both worlds: you cannot argue that everyone wants a nice front-end that anyone can play with, but ultimately, fully-integrated and customised systems require an effective and powerful back-end, along with the specialists to specify and install them.
Jesús Arias García is a freelance Engineering Consultant for KNXin, a consultant engineering firm specialising in KNX technology and green buildings. His co-authored book 'KNX for LEED' is available through the KNX Online Shop. as well through Amazon.
You are welcome to comment on this article. See below.