By Sophie Thomas, Ivory Egg.
Homeowners are more conscious now than ever about their home, their families and their belongings remaining safe. And rightly so. In the age of smart technology and the Internet of Things, is a smart home more secure than a traditional home, or does it add its own level of concern?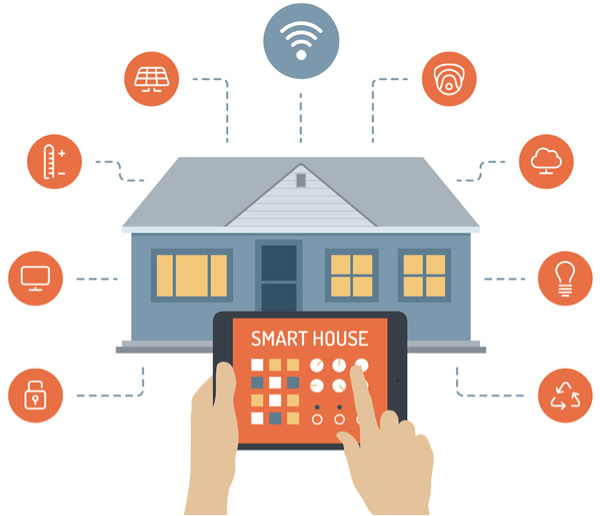 For hundreds of years, the humble lock and key has served us pretty well – it is simple and intuitive. We have since advanced to keyless entry and even as far as biometric technology with fingerprint and retina scanning. All of this technology is well and good, but does it offer enough of an advantage?
DIY stores and online retailers are capitalising on the recent boom in the smart home market, and are vying for their place by offering comparatively cost-effective security solutions. Can these compete with a KNX installation with a focus on security? As with the rest of the home automation sector, there will always be a DIY market as consumer demand drives prices down. Would I be happy to install my own security system and be happy to take the responsibility if it fails? No. And that is why it is best for most homeowners looking for a security solution to seek advice from a professional for a high- quality installation. The same is certainly true with the custom install market.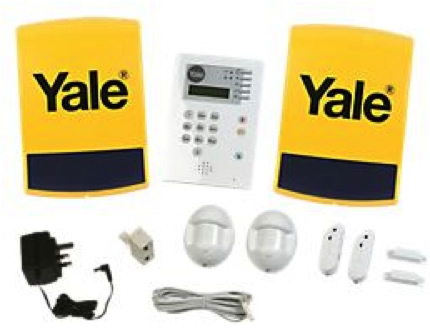 In my opinion, a wired solution that is connected to the rest of the home is a no brainer. It offers reliability and security. KNX supports seamless connectivity for the whole home, interaction with other systems and protocols and flexibility. So which security options do homeowners have with KNX versus a standard non-smart home?
Door Entry
The first thing that springs to mind is the front door. Cars have had automated or central locking systems for years, but this has yet to become mainstream in the home. With a smart home using KNX, it is a real possibility. Gira, ABB and other KNX manufacturers offer access control options with both audio and video stations that provide more visibility, a greater feeling of security and a layer of extra control, and therefore protection, for the homeowner. These access control products have a good visual field range with vandal-proof cameras, and can store images of visitors who have pressed the call button. This is a useful feature as most intruders try the doorbell before attempting to gain access.
For welcome visitors, these systems use a simple call bell and entry phone, as well as having the options of keyless entry for occupiers who require regular access. This is a popular feature, as a traditional door lock is only safe if no one else has the key. Lose the key and your home is immediately at risk. No keys, no problem! Understandably though, the keyless approach can still be seen as alien, despite being used in many large workplaces, and homeowners may have fears of being locked out of their own home. It is worth stating that this is also a possibility with a non-smart home!
The smartphone also plays a part in access control. By using a SIP client with certain KNX manufacturers' products, a homeowner can see who is at their door and choose to let them in (or not) from anywhere in the world using their mobile phone or tablet. As we have all seen, tech-savvy homeowners have really taken to smartphone and tablet control, and it has certainly become a prerequisite in the custom install sector.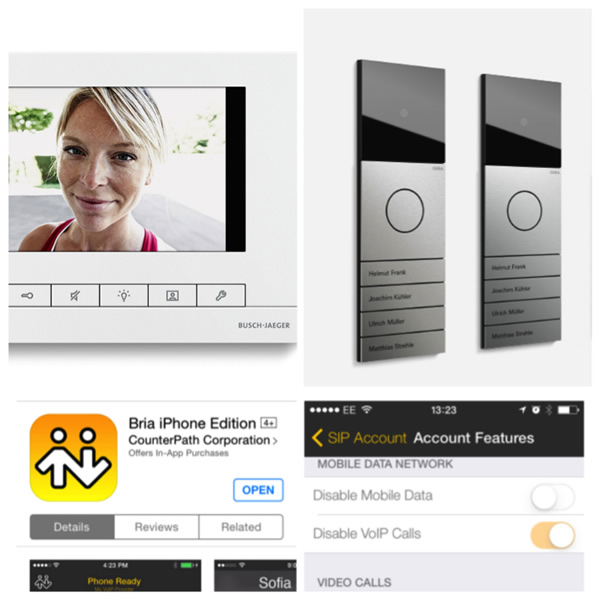 Verdict: door control systems can be easy to set up and are a quick way to add an extra layer of security for the homeowner, even if this is just a perceived benefit. These systems are not reliant on KNX to function, and so can be added at a later date and easily integrated with a KNX home. The major selling point is the keyless entry and remote capabilities. Is this option safer than a non-smart home? Probably, when the home is occupied, as the homeowner is less vulnerable to unexpected visitors since the door can remain closed.
When vacant, the option to store who has rung the bell can provide reassurance, which is not possible with a standard entry system. The use of a numerical keypad can alleviate the concern of lost keys – as long as the code can be remembered.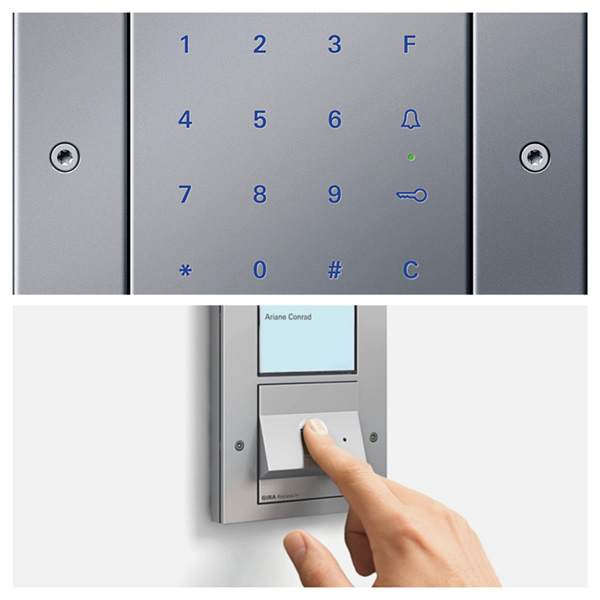 Presence Detection and Simulation
An alternative option for monitoring and increasing security is to use KNX devices, such as PIRs, in a simulated occupancy solution. This is also a cost-effective way to add a security benefit to the home, as most of these KNX devices will already be present in a KNX installation. This is a benefit to the installer as less installation time is required, and it will cost the homeowner less money. PIRs can also be used to brighten up dark, secluded areas at night at a basic level. If a more advanced solution is required, the PIRs can be integrated and combined with cameras to send text alerts if motion/presence is detected when the house should be vacant.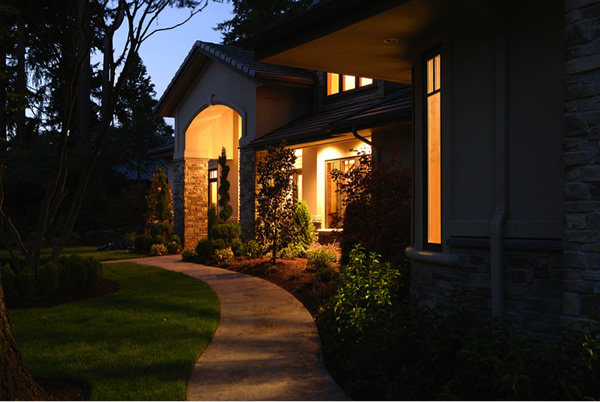 Verdict: KNX and the smart home really come into their own here, and definitely beat a standard home hands down. For me, this is the most comprehensive option as it offers the greatest flexibility and is economical when it comes to product cost and installation time.
ABB launched a KNX Security panel at this year's Light + Building show which caught the attention of many. The GM/A 8.1 is the first panel of its kind that is compatible and compliant with both the KNX standard and the international standard for alarm systems (ISO/IEC 62642). This breakthrough, with a full portfolio of products suitable for use where professional alarm technology is required, can be applied when inhabitants want protection from intrusion, personal attack, smoke, gas and water leakage. This set up is not for your average residential installation, but would be an option to consider where a more advanced security is needed, or for commercial applications.
Verdict: for high-security environments, product evolutions such as this will be welcomed and will be hugely popular. For now, they remain in the elite category, but over time, the scope for using products such as this will widen greatly.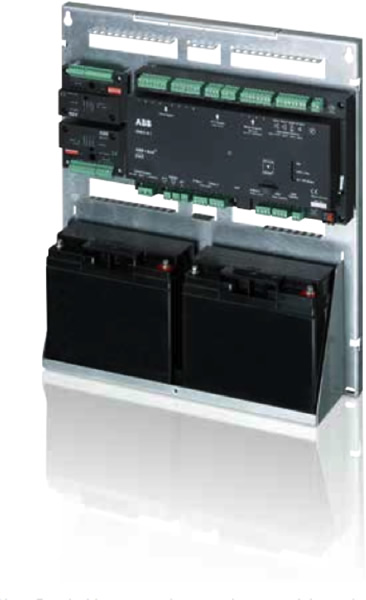 DIY Versus Professional
For around GB£300 (EU€375) the average homeowner can purchase a wireless CCTV system that is connected remotely to devices via the Internet. The homeowners can set up the system themselves, which includes installation of cameras and a hard drive to store the CCTV footage. But there is really no comparison between this retail offering and the custom install market. You really do get what you pay for.
With this wireless example, what happens if the Internet connection fails, or users fail to have appropriate passwords or logins in place, as was recently reported when private webcam streams from all over the world were broadcast without permission.
We have been bombarded with all kinds of smart and connected professional devices this year, and the stand out point for me is not to make things 'smart' for the sake of it. As long as the interface/product is convenient, easy to use and reliable, it makes a worthwhile contribution.
Conclusion
So, is a KNX smart home more secure than a non-smart home? To me, it is. Of course costs will be a factor – the average homeowner may not choose initially to convert to a KNX smart home purely for the security benefits, but that time may not be so far away.
The advantages of a secure smart home are the option to see safely who is at the door before opening it, remote access to your home day or night anywhere in the world, right through to a fully-fledged KNX alarm panel for the optimum in high-level security. For someone already considering a smart home with a wired infrastructure, the added security benefits can be a great influencing factor.
Easy installation and a range of sellable benefits for integrators, and simple controls for users, certainly make KNX security a lucrative and mutually-beneficial solution.
Sophie Thomas is the Marketing and Events Manager at Ivory Egg (UK) Ltd, a supplier of leading KNX products and provider of KNX training courses.
You are welcome to comment on this article below.