By Jesús Arias García, KNXin.
It is amazing how the electric vehicle has gone from being a utopian dream to a reality. Electric cars are on the road now, and established car manufacturers such as BMW and Renault, as well as newcomers such as the successful and market-leading Tesla, are putting lot of effort in this technology.
The efficient, strong (with amazing torque from scratch) and silent electric motors have been combined with combustion engines in order to support long distances. When the car runs out of battery power, the fossil-based engine carries on. Sometimes the motor and engine work together, resulting in smaller combustion engines and a commensurate impact on fuel consumption. This technology is called 'hybrid'.
To be honest, I prefer the 100% electric motor, and my guess is that the industry is going in this direction, but there a couple of issues that must be overcome first, namely the charging points and the time it takes for your car to be charged. This is very annoying for a society that is used to immediacy.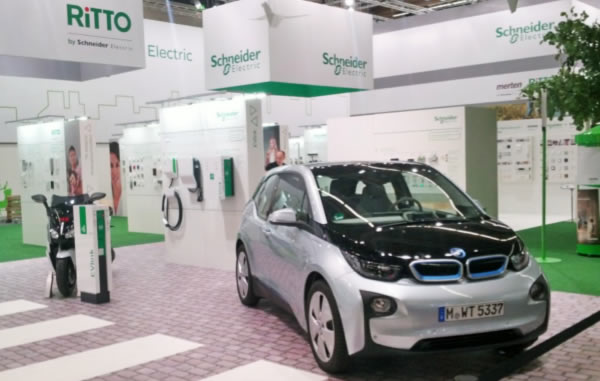 Technological progress does not happen overnight. Technology must be supported, and if it is good, it will end up becoming accepted worldwide. We are at this tipping point right now, where electric cars are going to change the fossil-based car paradigm.
Buildings – a place to charge your car
So, how is this related to our market? I maintain that our market forms a cornerstone in this matter. As already mentioned, electric cars need a lot more time to 'fill up' than their fossil-fuelled alternatives, but although the technology is improving quickly, it will be very difficult get on par with current cars. This means that petrol stations will continue to exist, but they will not be the only place where we can fill our 'tank of electrons'.
Since petrol and diesel are dangerous substances, they must be delivered to the consumer in a dedicated place, whereas electricity is available all over the place. This means that we can take a completely fresh look at where and how we 'fill up' our cars. For example, we can charge our cars and bikes in our buildings.
Most of the trips where electric cars already make sense to use (excluding couriers and public transport) are commuter trips involving people going from home to work and vice versa, and perhaps stopping at the mall, the gym or somewhere else. These are great opportunities to charge our electric vehicle. At home while we sleep, or at the office while we work, are two good examples.
So, the question is: who is managing this process? That's correct! Your building management system or your home automation system.
This was part of the message that the KNX Association spread during the last Light+Building show. Stop thinking of homes and buildings as isolated entities. They are part of the connected city, and we need to look after much more than just shutters, lighting and HVAC. Mobility plays a very important role in energy consumption, and now we can integrate that with buildings. This is, after all, another selling point of KNX.
OCPP (Open Charge Point Protocol) – do we need another standard?
As we have very specific standards for things such as lighting (DALI), industrial machinery (Modbus) or information exchange (OPC), car charging also needs a specific standard. The car industry is huge, and it is a challenge to get the different manufacturers to agree on something, but it is imperative to have standard charging points if the industry is to progress.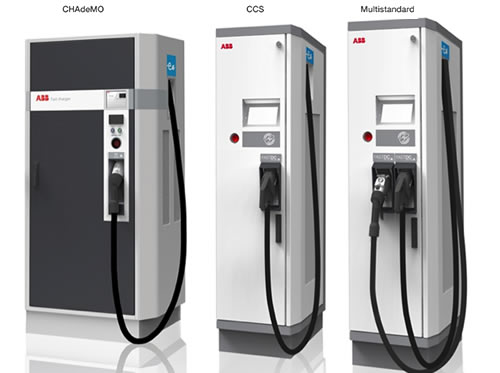 While the type of socket is something very important, there is another aspect that is just as important: the communication between the charging station and the management system to carry out the process in a successful way.
The OCPP protocol is an initiative that has come from the Netherlands, and it has been embraced by some very large car manufacturers, so it is likely to be accepted in the near future by all of the manufacturers in the car industry.
As KNXers, we love standards, so OCPP makes our life easier as we can include it within our BMS (Building Management System).
Electric Cars and KNX
Our KNX system can communicate with charging stations. For example, it could inform someone sitting in their office if the charging process has been successful and if their car is ready to go. The energy consumption can be shown on displays and be part of the energy management system. If we have photovoltaic systems, we can prioritise the use of free solar energy to charge our electric cars provided the right conditions are met.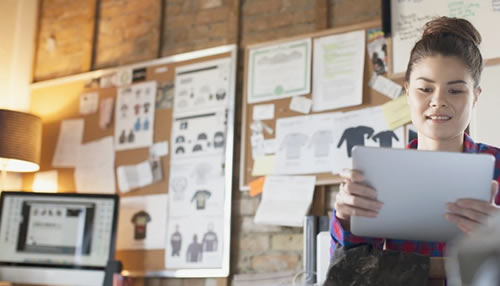 These are just few examples of what we can achieve by embracing this new protocol within our industry. In the end, we are achieving more efficient buildings and a decentralised network of charging stations.
This is supported by green building certifications such as LEED. You can score one point towards the certification of your building if you install electric vehicle supply equipment in 2% of all parking spaces. On top of that, by integrating this with KNX, it would be possible to measure all of the energy consumption in the building – something which is needed in order to score another point under the credit 'Advanced Energy Metering'. Also, solutions such as helping users to check the status of the charging process could help in order to gain up to five additional points under the credit 'Innovation'.
Conclusion
Integrating car charging within the KNX system is just the tip of the iceberg. We should always keep an eye on new trends and technologies. We cannot relax and become passive observers – we must be proactive and search for new opportunities and ways of making our buildings and houses more efficient.
We should always keep the bigger picture in mind, especially when it comes to cities – they are evolving, and we, including KNX, need to evolve with them.
Jesús Arias García is a freelance Engineering Consultant for KNXin, a consultant engineering firm specialising in KNX technology and green buildings. His co-authored book 'KNX for LEED' is available through the KNX Online Shop.
You are welcome to comment on this article. See below.