Ivory Egg have been a KNX Training centre since 2007 and have been training more KNX Partners year on year. This year has been their busiest to date with a course every month of the year so far!
With over 40 new KNX Partners trained by Ivory Egg this year alone and with plenty more courses still to come, this year has seen unprecedented demand. Ivory Egg have built a formidable reputation in the KNX industry for being a centre of excellence and have established an incredibly loyal and ever growing customer base. Many Integration business send repeat business Ivory Egg's way and as such Ivory Egg offer a reduced rate for new trainees coming from companies where previous staff have been trained by Ivory Egg. With a pass rate of 100% and Ivory Egg students consistently obtain extremely high marks, there's some friendly rivalry between class mates for the 'Top of the Class' accolade. Recently a number of students have reached exam scores of 100%, highlighting the benefit of having the UK's most experienced KNX Tutor.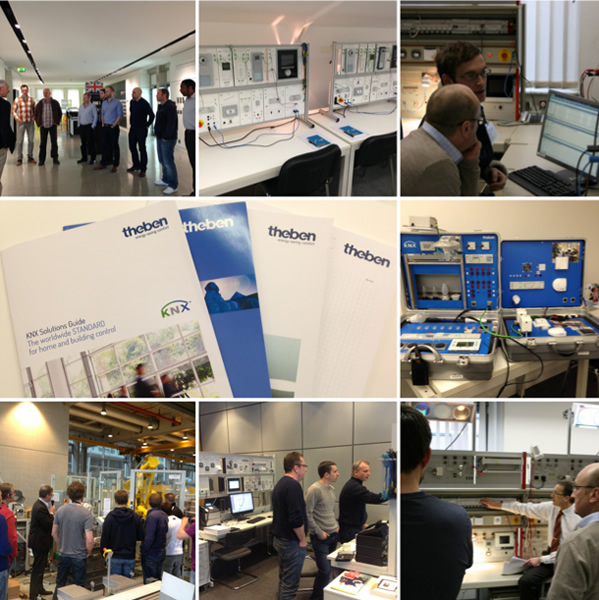 The importance of training is a key concept, as shown by the rise in demand for KNX Training. Ivory Egg's KNX partner course/Certification course runs over 5 days , Monday to Friday. Currently these courses are held at Ivory Egg's 'KNX Shed' in Bosham in West Sussex. It is a shed by name only and many visitors are surprised and impressed to find a converted Chicken Shed can look so smart! Other training providers have changed the format of the course but feedback from Integration business and KNX trainees coupled with the reality that the Ivory Egg courses are always full, means that in Ivory Egg's case, 'if it ain't broke don't fix it!'
The success of the Ivory Egg training school is down to a lot of hard work, attention to detail and putting the future KNX partner at the centre of everything. Ben Lewis, Owner and Director of KNX Consultants is the KNX Tutor for Ivory Egg and has been working with KNX for over 15 years. It is this level of expertise combined with additional course content garnered from his experience alongside the support of Ivory Egg staff that makes the training school the success that it is.
It's not all work though, the course is intense and to wind down after a day's hard work in the training room, Ivory Egg will shout the group a few pints and dinner. Taking time and money out of a business to attend training is a serious commitment, and one that Ivory Egg fully appreciates. Previous trainees have commented that time away in a new environment can help to bring new ideas into focus. An integral part of the training is making new connections and getting time with the Ivory Egg team to discuss your projects, what happens next or to ask any questions.
As well as providing KNX Basic Training, Ivory Egg offer advanced workshops in conjunction with KNX manufacturers on other topics complimentary to KNX such as Heating and Door Communications.
Don't just take our word for it, see what previous trainees think:
"Very knowledgeable and delivered everything to a very high standard." 

"A very comprehensive and informative course. The Trainer is a true expert and kept us interested throughout." 

"The course covered all and more than I had expected".
"The Ivory Egg staff are awesome and super welcoming. I found the training to be very informative – clearing up a number of areas which were otherwise something of a mystery to me. The trainer definitely knew the topic, and seemed to have extensive experience in the subject. It was also a great opportunity to meet chaps in the same field and share ideas and make new contacts. Overall 10/10 would do it again."
Places on the Ivory Egg courses are being booked daily so call 01243 572700 to enquire or book your place.