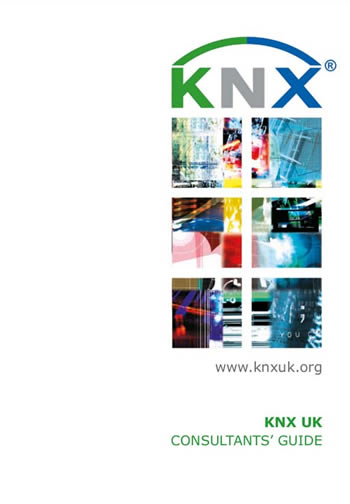 By KNX UK
KNX UK has introduced its new KNX Consultants Guide. Much more in depth than the first edition, it is designed for building services consultants and specifiers working within the electrical and mechanical industry, actively involved with the design of intelligent sustainable low energy buildings.
The Consultants' Guide introduces the concept of KNX Open Protocol integrated building control, highlighting its advantages compared with the traditional approach of many standalone separate systems. It also discusses why lifecycle costing must be considered at the specification stage of any project in order to achieve the carbon reduction targets set by Government and associated advisory bodies.
The Consultants' Guide is packed with many practical examples, case studies and illustrated with highly informative building layout diagrams.
Contact KNX UK to order your copy:
www.knxuk.org/index.php?option=com_content&view=article&id=114&Itemid=163