By Jesús Arias García, KNXin.
'Out of Africa' is the name of a popular shop in South Africa. It is present in all the South African airports, and it is about all the gear and souvenirs related to the local culture and, of course, stereotypes about this side of the African continent.
On this occasion, the name of this franchise has inspired the 'Out of Europe' title of this month's article. I am on my way to Kenya since I need to commission a KNX installation consisting of a very smart KNX/DALI lighting system, in a new nine-story building, in the heart of Nairobi.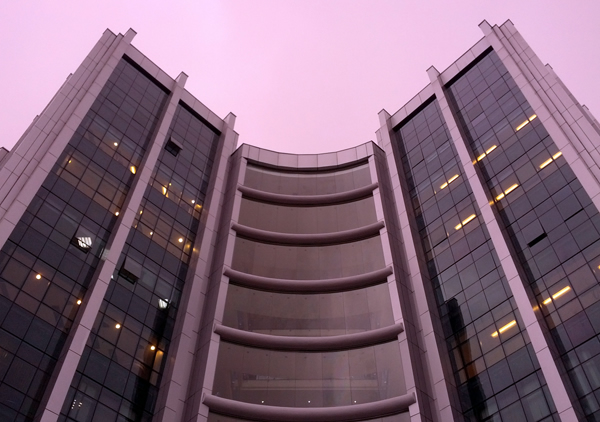 I have to admit that things are a bit tougher over here; installations do not run as smoothly as they typically do in Europe, and the gulf between the design team of electrical engineers, architects, etc, and the workforce on site, is huge, leading to all sorts of problems on site. 'This is Africa', they say, as justification of what happens here. But we cannot give up.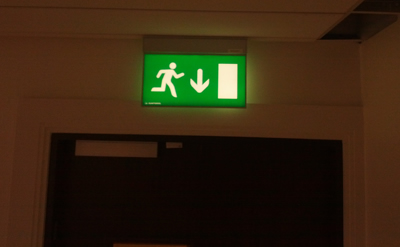 It reminds me of a recent trip to the Seychelles, where we had to wait a whole day to receive a multimeter for electrical testing. When the meter eventually arrived, it had to be shared between all of the electricians on site – a private island reclaimed from the sea, near Mahé, where more than 600 luxury houses are being built.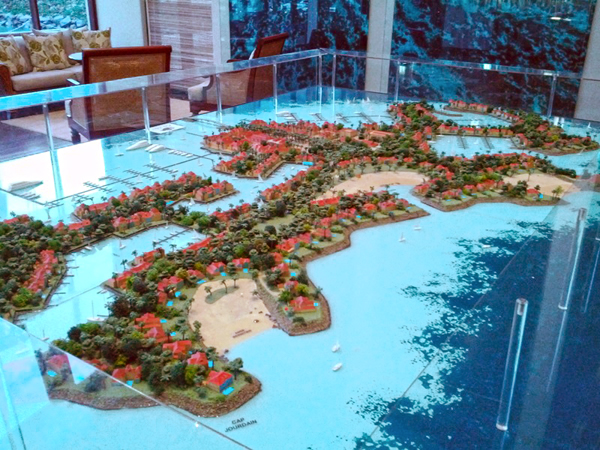 KNX – the Worldwide Standard
KNX is picking up outside of Europe. Asia seems very strong, with some huge projects underway. My good friend Taj Kollara, President of KNX India, and his team recently won an award thanks to an impressive project in Dubai International Airport. This shows the scale of KNX projects being undertaken outside of Europe.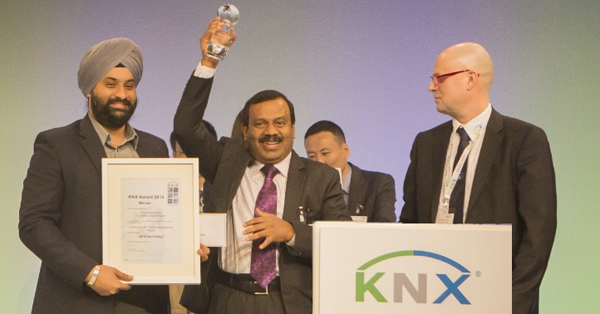 This is great news, but we cannot forget about the rest of the world. As KNX leads the market in Europe and Asia, we also need to push hard in other territories. With its Latin America theme, KNX Association showed its intentions during the recent and impressive Light+Building 2014 show. While there is a lot of work still to do there – for example, we are waiting to welcome the first KNX (manufacturer) Member from South America – the opportunity for new business is already apparent.
Markets such as this require local partnerships and a long-term business plan. Cultural aspects, for example, differ a lot from what we are used to, and strategies need to be adapted to local circumstances. Counting on a local partner is essential in order to find the winning formula.
Since there is a lot do in regards to infrastructure, commercial and governmental buildings are usually interesting projects to look at. In addition, we cannot forget high-end residential projects, which, due to the well-known extremes of wealth in these societies, are flourishing all over.
The Missing Link
As we all know, KNX has its roots in Europe, and while it is well known here and manufacturers have done well in this market, it is time to get the 'worldwide' standard out into the rest of the world.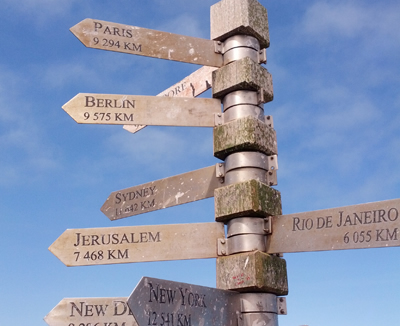 There is still one big nut to crack in the KNX story however, and that is the USA. Even though there are some KNX Members based in the US, KNX is still relatively unknown, although during Light+Building I had the pleasure of talking to an engineer consultant from California, who is involved in a large KNX project. Hooray!
The Californian told me that, as soon as he was introduced to KNX technology, he loved the concept. For an engineering company involved with real estate and building development, KNX is ideal as it allows brand-independence.
The Same Formula: Quality and Different Manufacturers
It is time to take the leap and open new markets. Indeed I know several KNX manufacturers who are already venturing out there with long-term strategies, and those efforts are bearing fruit – especially when using the winning formula as below.

Conclusion
In my last article I talked about the project management skills in relation to system integration, and this is especially important 'Out of Europe' where, in order to avoid seeing profits wasted and/or the project driving us mad, we need to develop hard skills in project management.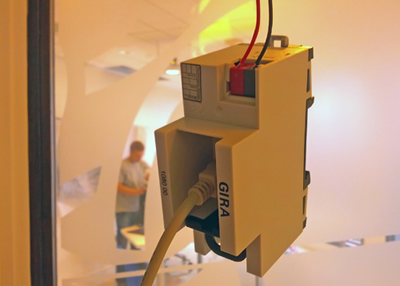 KNX is our passport to success, and it is the seed that we have to sow. Yes, there are challenges when we are taken out of our comfort zone in Europe, but there are also great rewards. And it seems that things are falling into place – I expect a high rate of growth of KNX in the American, African and Australian continents, and hopefully, by the time the next exciting Light+Building show comes around, we will have a lot more to tell!
Jesús Arias García is a freelance Engineering Consultant for KNXin, a consultant engineering firm specialising in KNX technology and green buildings. His co-authored book 'KNX for LEED' is available through the KNX Online Shop.
You are welcome to comment on this article. See below.