By Tony Cha, KNX China.
KNX China was established over five years ago jointly by Siemens, ABB, Hager and Schneider. Its day-to-day running and secretariat is managed by the Promotion Centre of Instrumentation Technology & Economy Institute, P.R.C. In addition to the four founder member companies, there are currently more than forty other member companies, with Siemens holding the presidency.
In May 2013 at the Diaoyutai State Guesthouse in Beijing, KNX was officially ratified as the recommended national standard HBES GB / T 20965-2013 in China. The ratification of this standard is almost certainly going to have a profound effect on home and building control manufacturers in selecting the KNX platform for product development in China, and on the promotion of intelligent buildings as a whole.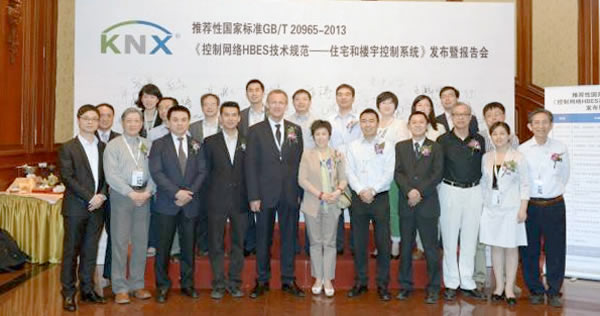 The goal of KNX China is to promote KNX home and building control technologies and standards in China. We want to help support domestic enterprises to develop products in line with the KNX standard, and promote the development of intelligent buildings. From the consumer's point of view, we aim to make 'KNX' as popular a term as 'iPhone', 'Wi-Fi' and '4G'!
KNX Projects in China
The influence of KNX in China has grown in recent years and its potential is almost unlimited. Chinese organisations have been involved in a large number of promotional activities, and there have been many KNX projects undertaken. Some of the more well-known ones include:
National Stadium (Bird's Nest).
National Aquatics Centre (Water Cube).
Beijing Capital International Airport T3.
Shanghai Pudong International Airport.
Shanghai Hongqiao International Airport.
Shenzhen Metro, Shenzhen.

Opportunities for KNX in China
There is rapid development of 'cities surrounded by countryside' in China, and there are great opportunities for KNX in helping to promote and improve them. Moreover, while KNX applications in China may not yet be as extensive as those in Europe, if you think of how large China is, many of its first-tier cities have populations equivalent to those of entire countries in Europe! The inhabitants of these cities expect a certain quality of life and they are open to new technology, which again results in great opportunities for KNX in providing the smart homes that people desire.
Promoting KNX in China
Through publicity campaigns, we aim to get more businesses and individuals to understand KNX and how it used, and to encourage more manufacturers to develop KNX products. KNX China has also established a training centre and a testing centre for domestic integrators and manufacturers.
For 2014, we have more promotional activities planned, including participation in exhibitions, as well as organised forums, seminars, etc. There is also the KNX China official website, micro-channels, microblogs, magazines and other media, and at least four KNX training courses are planned. In addition, we provide consultancy, help in purchasing ETS software, and other services.
Growing the Membership
KNX China currently has nine manufacturer members and 42 associate members. Of the manufacturer members, only three are Chinese manufacturers – the others are foreign companies, so our challenge is to help the domestic KNX manufacturing base to improve and develop.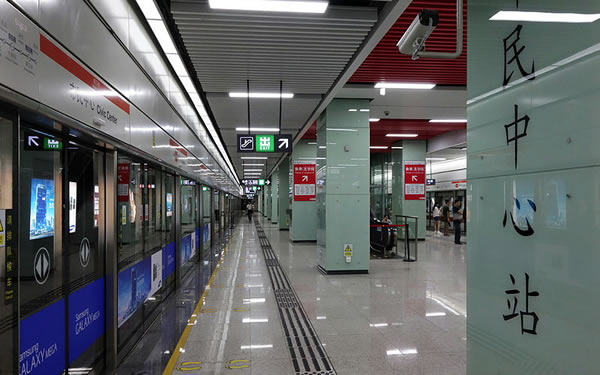 Indeed there are a lot of Chinese companies that have begun to develop KNX products, and several companies have already announced products that are undergoing testing and certification. Organisations within KNX China will increase KNX training, testing and technical support services for more companies during 2014, and we are encouraging and helping our members to play a proactive role in increasing recognition of KNX in the development of intelligent homes and buildings.
KNX China is happy to cooperate with all interested parties, but in order for a company to fully enjoy the organisation's services, such as free consultation, participation in the various activities, KNX training and product testing, we recommend that you join the organisation as a member.
Tony Cha is the President of KNX China and the business manager of Siemens Building Technologies Group (China) Industry Sector.