By Zoltan Karpathy, BSRIA.
In this series of reports, we highlight some of the key findings from our new and fully-updated study of Smart & Connected Home markets. The North America reports were compiled through findings from 40 interviews with key industry contacts throughout the region. The findings were analysed by BSRIA's Smart Home market experts, and incorporate existing technical and market expertise and extensive historical knowledge. The statistical data in this article is quoted from the Smart Home study, published in October 2013.
Smart Home Growth in North America
Driven by renewed momentum in the housing market, innovations, better affordability, and overall increasing end-user awareness, strong growth in the smart home sector is predicted in North America over the forecast period to 2015. By 2014 market revenues are expected to surpass pre-crisis levels of 2008. Despite growth, the penetration rate of smart home installations remains low, hinting at significant long-term opportunities in this market.
While the market for smart home products sold in commercial markets, such as hotels and offices, already increased for 2010 and 2011, strong signs of recovery in the residential sector were seen in 2012. Custom installations for the luxury segments will continue to account for the largest revenue opportunities in the North American smart homes market, but the highest growth is in mid- and low-range products. This also means that the market will become more spread out geographically and less focused on wealthy residential areas.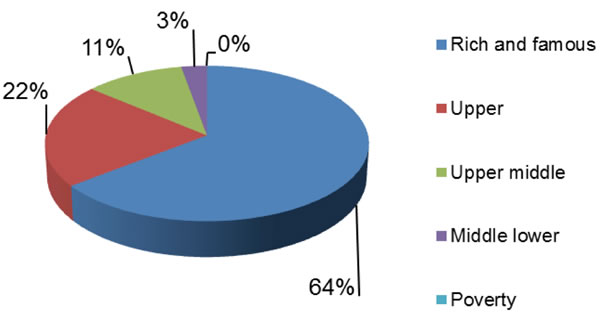 Applications
Constant progress and innovation in technology means future smart home systems will continue to increase in functionality and in their suitability for new applications. By 2015 this market will see an increase in the types of applications such as healthcare (health alert systems, patient monitoring, etc.), energy management (lighting controls, shading, intelligent thermostats, smart metering and grid-connected controls, etc.), as well as some smart domestic appliances (refrigerators, washing machines, dishwashers, etc.).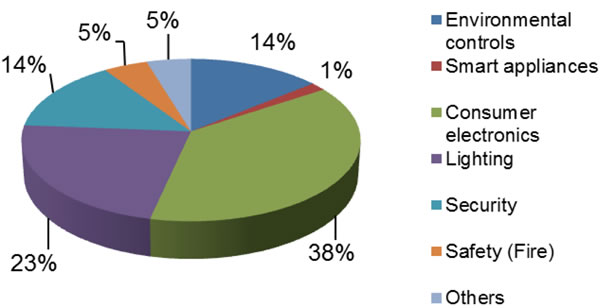 The Impact of the Smart Phone
Smart phone devices have already proven a real catalyst for growth in the smart home market. Like no other innovation, it has increased awareness of the benefits of smart home applications among a broad cross-section of end-users.
Constant innovation is a key imperative for success. It drives change in the fast-moving smart homes market, and is blurring the lines between adjacent markets such as home energy management and intelligent residential controls.
HEMS (Home Energy Management System) in North America
Despite noticeable growth, the HEMS market remains niche in the US, and the smart-meter-utility-driven mass-market has so far failed to materialise, and demand response features, which would fully develop the HEMS potential, are only available to small selected pilots. Utilities have been slow in the activation of smart meters, and consumers are still unaware of or misinformed about the potential of the product and about the value proposition of the key players. In an effort to make the product more accessible, simpler and user-friendly, most suppliers have launched new platforms and selected new channels to market, including telecom services and direct sales through retail or professional installers. The price for the solutions remains high, and payback is often too long to make the proposition attractive to cost-driven consumers.
The market for environmental controls is expected to grow in the next three years in the USA, although it will remain niche as a result of the high cost of its solutions.
Zoltan Karpathy is the Senior Manager, Intelligent Buildings and Homes, for BSRIA. BSRIA has recently published its new and fully updated study of Smart & Connected Home markets, covering North America and Europe. More information on the availability and costs of these reports can be found at the website below.