By Dr KNX.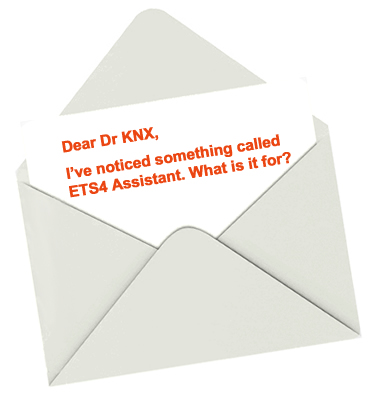 Dear KNXer,
I'm glad you've noticed the ETS4 Assistant. It is very useful for creating new projects in a very quick and convenient way.
For those of you who haven't come across it yet, you can find the ETS4 Assistant back in the Quick Action Tab under 'New Project (Assistant)'.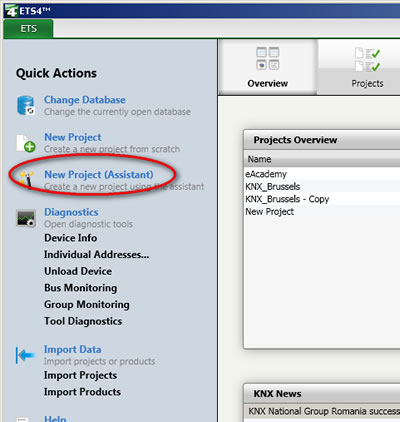 ETS4 Assistant is set up as a wizard and its data is based on templates.
In Step 1 you can either use one of the standardised templates or re-use one of the personalised templates.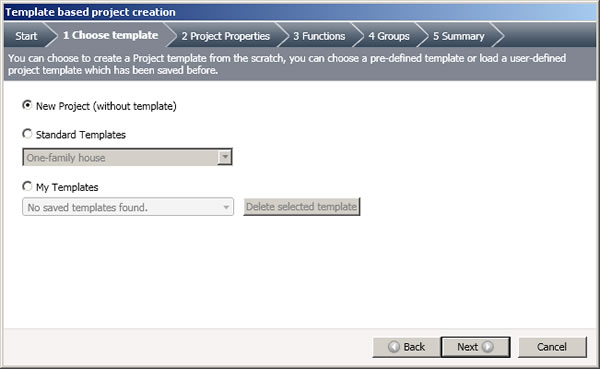 ETS4 Assistant makes it possible to create an entire project based on the chosen template in only five steps, regardless of its size. These projects contain the entire topology structure, all functions and all required group addresses.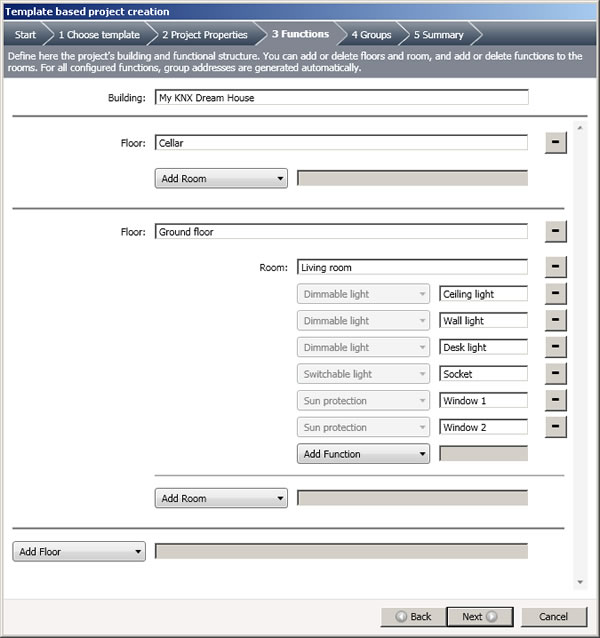 Did you forget something? No problem. Just click the 'back' button and add whatever you need to.
During the final step, you can save the current project as a template in order to re-use it in future.
Projects created with ETS4 Assistant can also be modified outside of the Assistant. Once a project is created however, there is no way back – you cannot modify existing projects with the Assistant. The Assistant only allows the creation of new projects.
More information can be found in 'ETS help'.
I hope that helps, but if you have any questions about this, or any other technical issue, please send me an email at info@knxtoday.com, and I will do my best to answer you.
Yours truly
Dr KNX