By Filomena d'Arcangelo, KNX Italy.
Despite the continuing economic crisis in Italy, the KNX market is growing. Indeed the KNX protocol is recognised as the real standard for home and building automation in Italy, thanks, in no small part, to the energy and activities of KNX Italy.
KNX Italy
KNX Italy was founded more than fifteen years by six members, all of which are manufacturers of KNX products. Since then, the association has grown to a point where it now has 23 members comprising manufacturers, systems integrators, wholesalers, universities, and a KNX-accredited test lab.
The board of KNX Italy has Massimi Valerii of Synapses as its President, and Giovanni Gambin of Vimar as its Vice President. Board members also include representatives of ABB Sace, Barber Siedle, Domoticalabs, BTicino, Gewiss, Hager, Siemens, and Theben.

Activities
The aims of KNX Italy are to raise awareness of the KNX standard and its applications, especially by promoting the visibility of the KNX system with qualified participation in trade fairs, as well as the organisation of events and seminars. We support installers, designers, and systems integrators wishing to approach the world of KNX, through the organisation of training courses.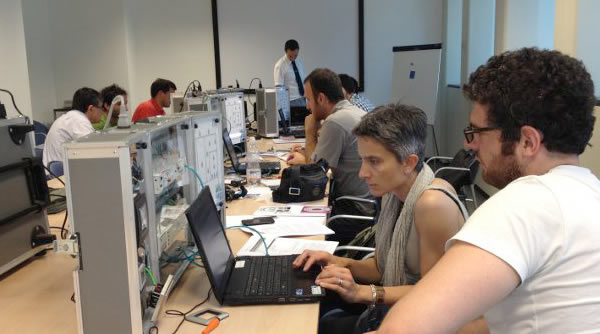 We also actively contribute to the standardisation of the KNX system according to existing standards, and provide technical support to electrical professionals for the harmonisation of standards and the development of technical documents of interest.
Every year KNX Italy organises a National KNX Award, where the best KNX national projects are given the recognition they deserve. All projects are published in our magazine, KNX Italy News, and can be downloaded from the website.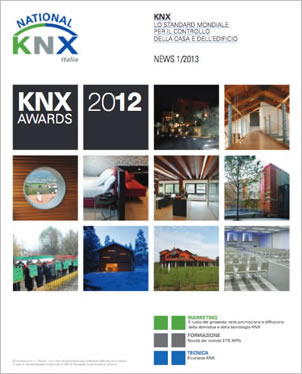 Growing KNX in Italy
There is growing interest in Italy in the energy management aspects of buildings, including smart metering, and this is focussing attention on home and building control systems. This is good news for KNX because KNX offers the advantages of interoperability, an open standard and certification.
To encourage and help new members, we hold several introductory and Basic KNX courses during the year, the schedule for which can be found on our website. We have already held three workshops around Italy and exhibited at the Elettricitta fair in Bergamo in May. For the remainder of the year, similar activities are also planned, including the popular special KNX Day and the third annual KNX Italy Awards.
KNX Projects in Italy
There are numerous projects in Italy, both commercial and residential, that are based on KNX. The most recent ones to be honoured with KNX Awards at the end of 2012 included a villa in Sicily that produces all of its own energy requirements; an assisted living project for a man who was seriously injured in an attack in Afghanistan; a public multipurpose civic building in Dambel that uses KNX to control the functionality, safety and fuel economy of the centre; a restored farmhouse that integrates home automation with thermal energy and electricity generation; and the four-star Devero Hotel in Brianza, that uses KNX for complete building management and energy saving of gas and electricity.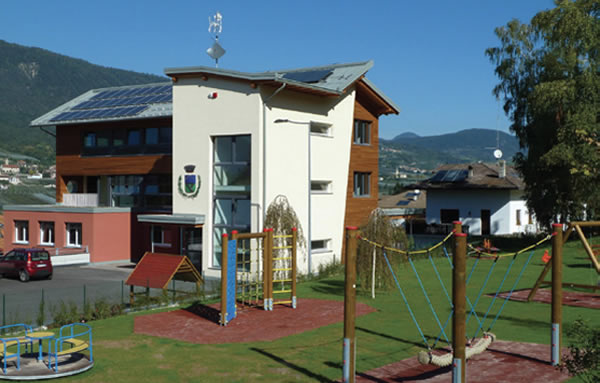 The Benefits of Membership
Being a part of the KNX network provides the opportunity for all members to exchange views and experiences, and decide upon activities that will make the KNX market grow. It also provides members with the opportunity to promote themselves and their KNX solutions in, for example, the KNX Italy magazine, on our website, through training courses, on associated documentation, during our workshops and during participation at fairs.
Getting in Touch
Interested parties are welcome to become members according to our statute, and if you would like to meet us, there are various opportunities to do so through the aforementioned events, more details of which can be found at the website below.
Ing. Filomena d'Arcangelo is the Secretary of KNX Italy.