By Geny Caloisi, KNXtoday.
Despite being Asia's fourth-largest economy, Korea has been hit by the global economic slump, resulting in a struggling construction and housing market. Facing the current issues of a growing population and limited natural resources, the government has taken strong initiatives for green growth. This is providing interesting opportunities for KNX in the country.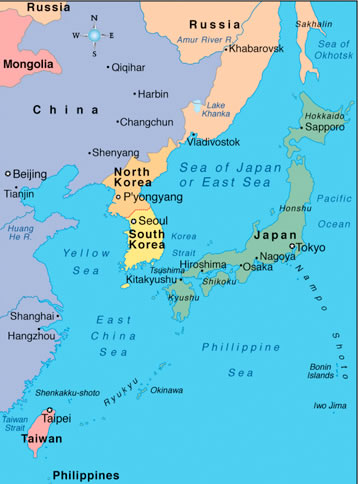 Daniel Lee, Marketing Senior BDM & PM at Philips Electronics Korea talked to KNXtoday about South Korea's challenges and the evolution of the KNX protocol in the territory.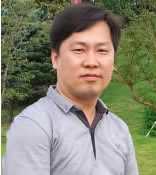 "The political and economic situation in South Korea is stable," explains Lee, "However, at the moment, the construction market is largely dormant, except for commercial buildings and hospitality. Indeed some companies in the construction and housing market are at high risk of bankruptcy."
The Korean government is pushing the market to use more energy-efficient lighting solutions and services. In 2008, President Lee Myung-bak proclaimed 'Low Carbon Green Growth' as "a new national development paradigm shift that creates new growth engines and jobs with green technology and clean energy."
According to reports, Korea dedicated 80 per cent of its US$38 billion stimulus programme into green growth in 2011. Furthermore, it committed two percent of its annual GDP over five years to the same national cause, with Seoul being looked upon as a good example of green-powered development.
Lee points out that the push to save energy is also aimed at avoiding blackouts and minimising having to import sources of energy. "Architects and Mechanical and Electrical (M&E) associations, have recognised and are requesting LED lighting and dimming control solutions as well as light balancing for daylight management" Lee says.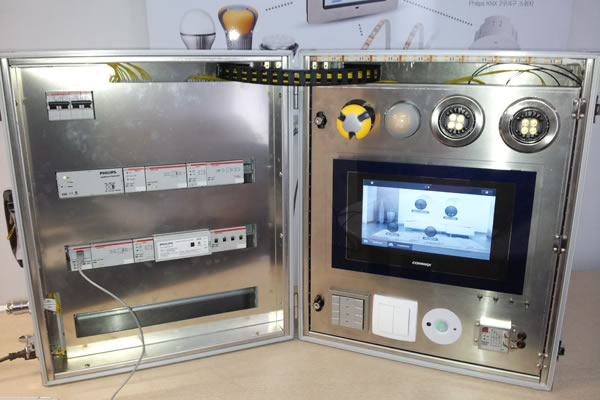 Local energy- and safety-related regulation have been reinforced in South Korea. The country has two main standards for green energy: the LEED (Leadership in Energy & Environmental Design) and G-SEED (Green Standard for Energy and Environmental Design). Also, new buildings have to prove that they comply with the EPI (Energy Performance Index) in order to get permission to be built.
KNX National Group Korea
The KNX National Group Korea was founded on February 28, 2012, with Ik Hwan Seo, Yun Hee (Daniel) Lee and Moon Sang Park being elected as President, Vice-President and Secretary respectively. KNX International took the opportunity, to present the National Group to the KNX Korean community in the afternoon of the same day, during the second KNX Korea Forum called 'Create a Green, Comfortable, and Energy Saving Environment for Modern City Life,' in which around 100 participants attended.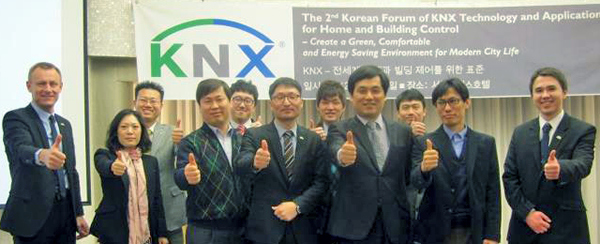 Lee, who has been a firm supporter of KNX from the beginning, recalls "From 2011, ABB Korea, Unisys and Somfy – the company I used to work for – came together, to prepare the ground for the official opening of the group in 2012. They also made sure that they met manufacturers and installers that use, or are interested in, KNX, to gather the greatest support possible."
The companies that founded KNX Korea are: ABB, Siemens, Somfy, Dana, Unisys, B2, and Jung. Now the members have grown to include big players, such as Philips, Kaser Solution, Unilux, and Commax.
"All our members' products and services are based on KNX. We cover all sectors: industrial, residential as well as commercial building sectors. And we are in frequent communication with manufacturers, designers, installers and systems integrators. At present, we're extending our commercial building business as a holistic world-standard energy-saving control solution," says Lee and adds, "Our main objective for setting up our KNX National Group is to help spread knowledge about KNX and encourage specifiers to adopt the protocol. We also want KNX to be seen as a consistent, transparent, sustainable and holistic solution."
The Government Gets on Board
Sejong Special Autonomous City, formerly known as Yeongi county, is a planned city in South Korea. In early 2007, the South Korean government decided to create a special administrative district out of parts of Chungcheongnam-do and a small section of Chungcheongbuk-do provinces, near Daejeon. This would house nine ministries and four national agencies that are currently located in Seoul. The city opened on 2 July 2012, with 36 government agencies slated to move there by 2015.

The Sejong Government Complex Project is one of the most remarkable KNX-based projects in Korea. The DALI-based LED Luminaires are controlled by DALI Multi Master. A KNX relay actuator controls its LED down light and heating power switcher. Also connected are the network switches and integrated motion and light intensity detection sensors; as well as the BMS integration, which uses a KNX OPC server. "In most cases, the BMS uses BACnet," Lee explains, "So we usually interface via Intesis gateway or OPC."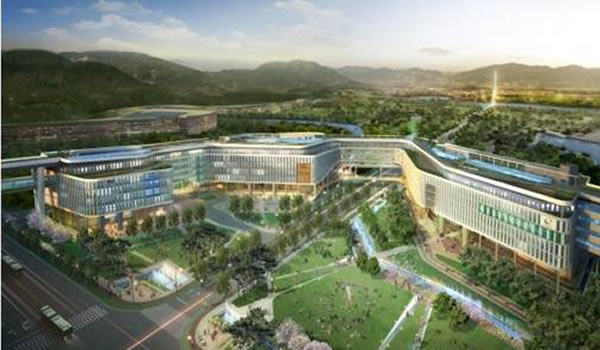 Another interesting project is a holistic KNX control solution for a church and the Association's technical forum.
Although KNX has been used in the residential and hospitality sectors, the areas of greater growth for the protocol right now are the commercial building, government and corporate sectors. "The KNX specification business is growing very fast for all of the sectors," says Lee, "Most stakeholders want to use standard open-protocol-based control solutions in order to ensure easy interfacing between products and simplify maintenance."
Joining in
KNX Korea has 10 members already and there are a further four candidates on the list. The group will be actively participating at events in the coming months. There is a Philips KNX Training for members coming up in October, and in November they will participate at the International Home and Building Show, which will be held at COEX (Convention and Exhibition Centre, Korea).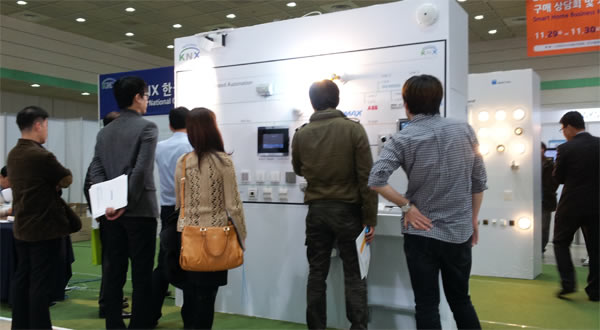 The national group is also in talks with certification body TUV Korea to create a local KNX Approval setup.
Through the association, members can find discounted or free entry to industry events and mutual collaboration for specification business applications, such as Integrated Proposal & Design, Joint Purchasing, Price Discount etc.
"Becoming a member brings many benefits, Lee concludes, "Just by joining, members not only get basic KNX training for two staff, but also support with their market and communications, including KNX brochures and flyers, they can use the KNX national group logo, and they can join in our bimonthly meetings."
Any company that wants to be a member of the KNX National Group Korea can ask to join and submit a company introduction, vision and portfolio for KNX business. Email info@knx.or.kr or Daniel Lee (VP) at daniel.y.lee@philips.com or Ik Hwan Seo (President) at knx@uni-sys.net