By Geny Caloisi, KNXtoday.
For the past few years, Greece has been going through economic uncertainty and recession. Fortunately, its main industry, tourism, is expected to boost its third-quarter GDP, and the country seems to have had some respite in the second quarter of 2013, according to the country's statistics body.
In these tough economic times, saving energy is a key issue, so building automation is a popular choice in Greece, especially when it comes to optimising climate control usage.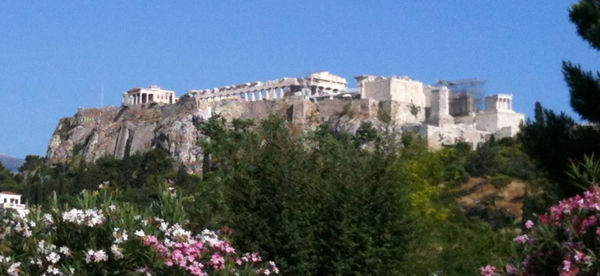 KNX Grows in Greece
Projects that have used the KNX protocol in Greece and Cyprus date back to 1998, thanks to the early opening of Siemens' Greek KNX training centre. Evangelos Vassilopoulos, Automation Engineer at Siemens AE, talked to KNXtoday about the country's situation and its growth potential.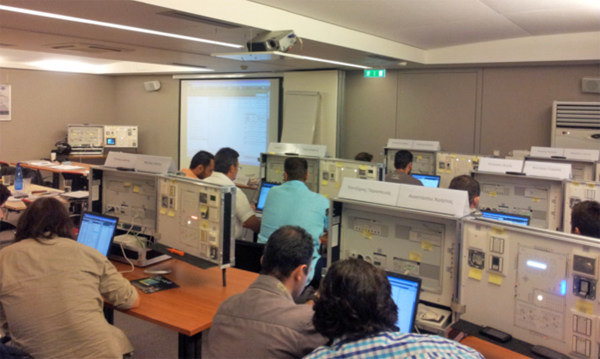 "The KNX National Group Greece opened in 2010," recalls Vassilopoulos, "Siemens, ABB, Schneider Electric and InAccess Networks SA were the first Greek companies to join KNX Association as members. The country now has four training centres and there are also two Greek companies that produce KNX products: InAccess and GDS. There is also a lot of KNX material in Greek, such as brochures and booklets."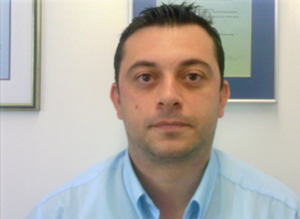 According to Vassilopoulos, "KNX technology is quite widespread in this territory, especially given that it is a small country with not a very large population. There are also many noteworthy projects that use KNX, such as hotels, stadiums, museums, public buildings, churches and monasteries, office and factory buildings, stores and houses."
Commercial Opportunities
When it comes to building automation, presence and motion detectors as well as scheduler programs, are some of the favourite features for the hospitality, education and corporate markets. "They save energy and money by making certain that the individual rooms are heated, cooled or illuminated, only when occupied," explains Vassilopoulos.
According to Vassilopoulos, the Mediterranean climate, including its famous sunshine, provides an excellent opportunity for KNX to apply its energy-efficiency capabilities with air-conditioning and blinds control. "Greece is a vacation destination for the whole world, and it has a tremendous cultural background. There are, therefore, many hotels and museums just 'waiting' to be enhanced with KNX technology."
While the economic crisis has hatched several smaller and cheaper building automation systems, KNX solutions have been used in various prestigious hotels such as Grande Bretagne (Athens), Grand Resort (Lagonissi), Costa Navarino (Messinia), and Princess Andriana (Rhodes), to name but a few.
Public buildings, such as the University of Cyprus, Library of the University of Thessaloniki and the Amphitheatre of TEI (Technical Education Institute) Piraeus have also had KNX systems installed.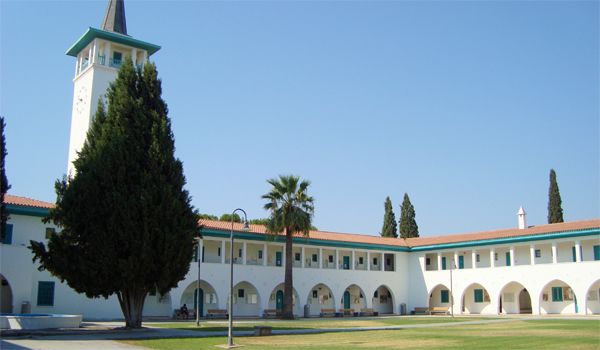 Residential Challenges
Between 40% to 60% of the KNX market in Greece is residential, as is the case in most Mediterranean countries. It is in this market where the economic crisis has had the greatest impact.
"When it comes to private home automation, people are having to lower their expectations," Vassilopoulos points out. "With less money in their pockets, customers have to settle for systems designed to provide 'A' class functions. KNX provides 'A++' class, but for the time being, the end customer is forced to make do with less."
Spreading the Word
To combat the misconception that cheaper automation systems will provide the same results, KNX Greece is setting out to educate the market.
"We plan to get in touch with members of the construction business and organise promotional meetings" comments Vassilopoulos. "Our major aim is to promote KNX building automation. With this goal in mind, we are organising presentations and promotional events where certain professional communities will be invited such as architects, civil engineers and electrical installers. We will promote the benefits of KNX, explain its capabilities and encourage team work amongst companies that might otherwise be competitors, with the objective of achieving a common cause."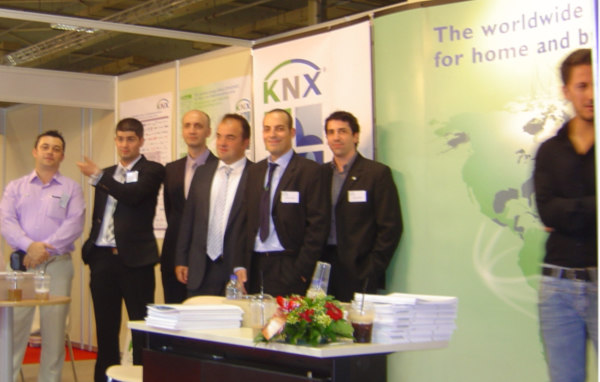 In 2012, the Technological Educational Institute of Western Macedonia (Greece) joined the
KNX Scientific Partner Forum as well. The purpose of this partnership is to establish communication and a mutual information exchange amongst universities, institutes of technology and/or research bodies and members of KNX Association.
KNX is included as part of engineers' education in Greece, and KNX training centre e-dreams Academy recently presented 'What is KNX?' for electricians. Vassilopoulos adds, "The TEI Piraeus has already included KNX laboratory exercises in its curriculum. This is also the case for Sivitanidios Technical School (Athens), TEI Heraklion (Crete) and several others."
KNX Greece Association
While there are now 771 KNX partners in Greece and another 100 in Cyprus, the KNX Greece Association has a total of five members, although Vassilopoulos says that they are actively looking for more recruits. "Our intention is to gather as many members in Greece as possible. Each Greek branch of any company that is already a KNX member in another country, should join us."
According to Vassilopoulos, the benefits of being a member of KNX Greece are company promotions and the strength that working together in a community that shares the same responsibilities and dynamics brings.
For the remainder of 2013, Vassilopoulos says the association plans to continue its various KNX training plus some special ETS4 workshops. "Any interested parties can get in touch with us through our website, which is currently being re-developed," encourages Vassilopoulos.
In the meantime, building automation specialist, Electrodata Lurdas, has set up a Facebook page www.facebook.com/knxuserclubGR.