KNX Consultants, a member of the KNX UK Association, has helped Matthew Crane to win a Bronze Medal at WorldSkills 2013, held in Leipzig, Germany, 2-7 July 2013. KNX was the chosen technology platform in the Electrical Installations category of the competition.
In preparation, Matthew underwent training in KNX at the registered KNX Training Centre of Ivory Egg in Bosham, West Sussex. KNX Consultants' Ben Lewis was course tutor and worked closely with Matthew and other team UK members.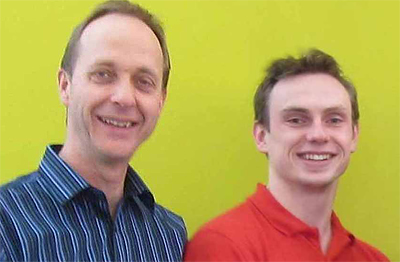 Matthew took the KNX Basic Certification Course during a five-day programme that taught him all the skills he would need for the competition. These included the concept and theory of KNX, its practical applications and the use of the KNX ETS software programming tool. At the end of the training, he passed a full KNX Partner Certification examination.
"We are delighted with Matthew's success and I am very pleased that KNX Consultants could make a contribution through the training provided. The choice of KNX as the chosen platform in the Electrical Installations category of WorldSkills reflects its importance in the fields of electrical installation, smart homes and intelligent buildings. We wish Matthew and all the young electricians who entered WorldSkills every success in their future careers," says Ben Lewis, Director and Principal Consultant of KNX Consultants.
For general enquiries about KNX UK Association, email admin@knxuk.org.
For technical enquiries contact a KNX UK member through www.knxuk.org