By Paul Russell, Schneider Electric.
The electrical industry is changing faster than ever before. New technology advancements aligned with changes in legislation and government incentives have ensured that the issue of energy efficiency has risen up the social agenda. The recently-launched Green Deal scheme in the UK is one example and allows homeowners to make energy efficient improvements in the home, at no upfront cost.
The Drive Towards Energy Efficiency
As fuel prices continue to rise, schemes such as the Green Deal are anticipated to generate a significant increase in energy-efficient installations as more and more consumers look to technology to help improve energy performance, to make cost savings and to future proof their properties.
For those planning to build a new luxury home or commercial premises or for those looking to refurbish an existing building, the issue of energy performance is an important consideration. In the UK, the code for sustainable homes and other legislation have forced some policies onto house builders and developers, but there are other potential solutions that can help our homes and businesses automatically.
Building management systems for example, have been a common sight within commercial premises for many years, but less so in residential. That is all changing now as a consequence of legislation and increased public awareness. Energy efficiency, home automation and state-of-the-art control features are highly sought after and realised in many new builds.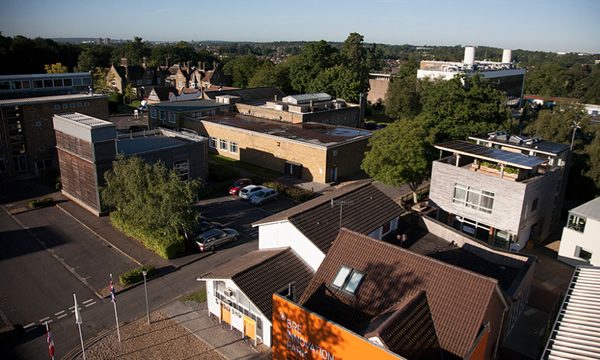 Design Considerations
There are ultimately five fundamental factors that must be considered when designing an automated electrical installation for a building; flexibility, comfort, cost-efficiency, safety and security.
Regardless of the building's purpose as a commercial or residential premises, these five factors, and experiences gained in the commercial sector, have been integral in shaping the way in which home automation technologies operate today.
KNX Control
A fully automated home using a control solution such as KNX would mean that all aspects of the building operate at the greatest efficiency. Lighting control could be co-ordinated with windows, blinds, curtains and desired lighting level for the ultimate in comfort. Furthermore timing and presence detection can be added to ensure only those areas which need to be, are lit. This gives further efficiencies. It can also provide a security alert if presence is detected when a room should be vacant.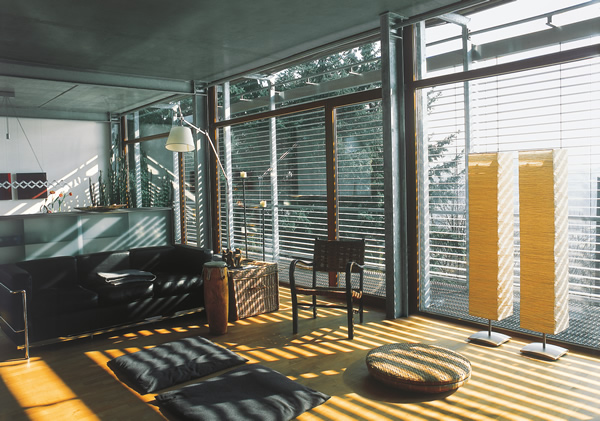 Intelligent heating controls, which can also be included in a KNX system, can actually reduce energy costs by up to 30 per cent, resulting in a massive saving on the annual energy bill.
Adaptable
One of the key elements of the Code for Sustainable Homes is the concept of Lifetime Homes where a building is designed not just for use now but also in the future, meaning that it needs to be able to adapt to changing requirements. The obvious answer in terms of an electrical control solution would be to install a system that is future-proofed and can be adapted to the changing needs of the end user. With KNX, any new equipment installed into the system has to comply with the standards laid down by the KNX Association; ensuring that it will always work seamlessly with any already-installed KNX equipment.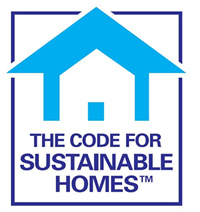 Another advantage of KNX is that devices can be added at any time after initial installation, up to the limits of the system, which is vast. In this way it becomes very flexible. It is also easy to re-program devices should the use of a room or area be changed, for example if a lounge becomes a home cinema room or a bedroom becomes an office or vice-versa. This flexibility is equally beneficial in commercial premises. KNX allows the building configuration to keep pace with the users' needs.
Moreover, KNX is an example of the technological innovation that will help drive energy efficiency within our homes and businesses. It is not the only automation solution available within the market, but if offers the greatest flexibility and security with regard to the Lifetime Homes standard.
Conclusion
It will take a considerable amount of time to educate people to change their behaviour and use energy more wisely. It is ultimately our responsibility as an industry to help them to become more efficient and to provide them with the tools to help make it happen. There are over 300 KNX-compliant manufacturers around the world and growing, and thousands of KNX installers, so designing a building based on KNX not only offers comfort, cost-efficiency, safety and security to existing users, but flexibility to accommodate future needs using products and techniques that are familiar to any KNX-certified installer.
By Paul Russell is the KNX Sales Manager for Schneider Electric, a global specialist in energy management offering integrated solutions across multiple market segments, including leadership positions in Utilities & Infrastructure, Industries & Machines Manufacturers, Non-residential Building, Data Centres & Networks and in Residential.