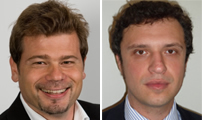 By Piero Russo & Oleksiy Danilin, BSRIA.
In this series of reports, we highlight key findings of our European Smart Home Market Study which was carried out during 2011 with a view to anticipating how the market will develop over the coming years. We undertook the research by interviewing and exchanging information with the top players and stakeholders around Europe, and the resultant study is the one of the first to comprehensively analyse all of the available knowledge on smart home technologies and generate reliable market data. The project includes nine in-depth reports on different European markets: Germany, France, UK, Netherlands, Belgium, Norway, Sweden, Denmark, and Poland. In this issue, we will summarise the results for Denmark.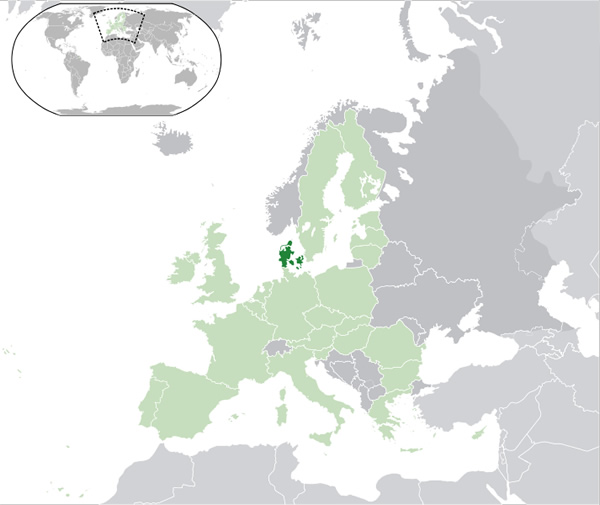 Denmark is one of the few European markets, where the value of the smart home market has showed a decline over the part few years. According to BSRIA estimates, in 2011 the smart home market in Denmark accounted for almost 10 million Euros, which is 4% lower compared with the previous year. This decrease in market value is the result of a continuing decline in new construction, both residential and non-residential. Such a great correlation with new construction trends and developments is rather unusual for smart homes and suggests that the market has no proper incentives for development.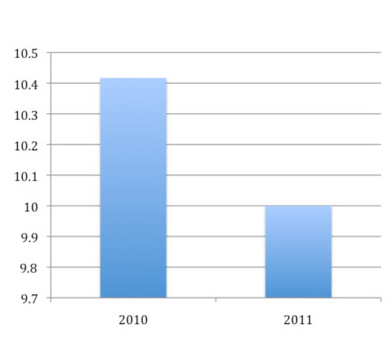 KNX Penetration in Denmark
The share of KNX solutions in Denmark is one of the lowest in Europe. According to BSRIA estimates, in 2011 KNX installations generated only 39% of the total value. Moreover, the bulk of KNX value – over 90% – was concentrated in the commercial sector, since in the residential sector it cannot compete with basic solutions of LK (Schneider Electric) due to much higher prices and non-compatibility with Danish
standards.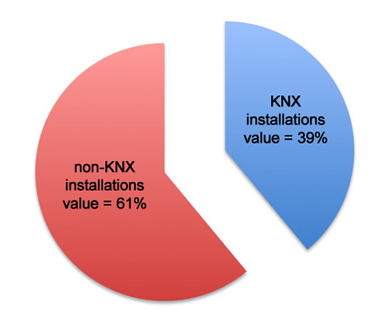 Indeed, the omnipresence of LK (Schneider Electric), which uses a closed proprietary protocol and has an exceptionally strong historical influence over electric installation standards and installers, is one of the major impeding factors for the development of open-protocol KNX solutions.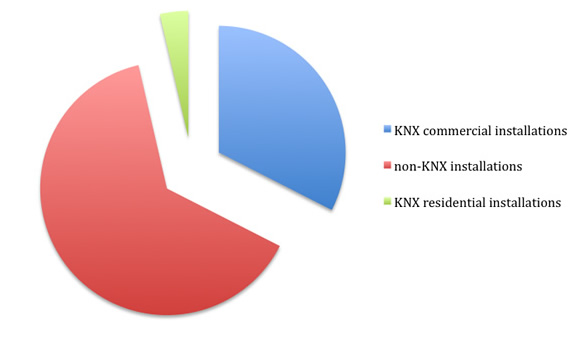 Conclusion
BSRIA expects that this situation will change in the medium term as the competitive pressure from KNX brands continues to increase, especially in the sector of commercial installations. In the medium term, their role will be increasing due to the advantage that they offer in terms of open protocol, which allows integration of several applications. Also, we expect that Schneider Electric itself will be more proactive in developing and introducing KNX solutions. The growing competition, on the other hand, will push down prices and boost the market.
Piero Russo is a Senior Market Research Consultant, and Oleksiy Danilin is an International Research Consultant for BSRIA, a specialist consultancy that offers worldwide market intelligence across a broad range of building infrastructure products and services.