Hello [NAME]
With everyone having geared up for a now-postponed Light + Building 2020, there are some announcements that cannot wait, so we have created a Spotlight on Spring 2020 Products. Keep checking back regularly as this will be updated throughout March and April.
ISE 2020 was just ahead of the coronavirus having reached crisis point in Europe, and so it was able to go ahead. We therefore start this month with Simon Buddle's fascinating show roundup of KNX developments that caught his eye, mixed with a little nostalgia, as the show is moving from Amsterdam to Barcelona. Also Mark Warburton gave an excellent presentation at ISE on integrating AV with KNX, and has condensed this into an illuminating article.
Another crisis we all face is the climate, and you will notice from now on that our focus will be increasingly on how brilliant KNX is for saving energy. In his View from America this month, Phil Juneau looks at exploiting the sun to save energy by using KNX to harvest daylight and heat through striking a perfect balance between natural and artificial light and HVAC.
Our articles are rounded off with a case study by Bhavesh Doshi of Entelechy on a luxury hotel development in New Delhi, India, where KNX has been used to save energy whilst facilitating the ultimate guest experience.
Last, but not least, we congratulate KNX Association on KNX IP Secure becoming the world's first vendor-independent security standard for building automation, as EN ISO 22510. This is a great achievement, and is among a number of top stories, events and resources this month. And if that's not enough, there's plenty more at the website. In addition, if you have any news, projects or topics you would like us to consider for publication, do get in touch!
- Yasmin Hashmi, Managing Editor
- Stella Plumbridge, News Editor & Publisher
ARTICLES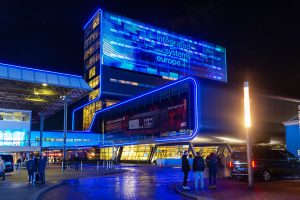 ISE 2020 Show Report: KNX marches on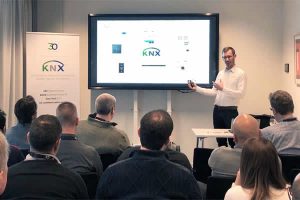 ISE 2020 Education: integrating AV with KNX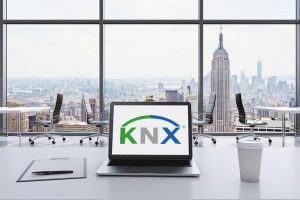 View from America: exploiting the sun to save energy with KNX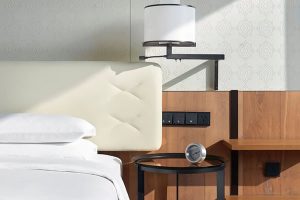 Case Study: KNX saves energy whilst providing a luxurious hotel guest experience in New Delhi, India
SPRING 2020 PRODUCTS TOP STORIES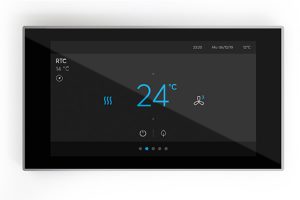 ABB Introduces RoomTouch KNX Room Controller Featuring Swipe Technology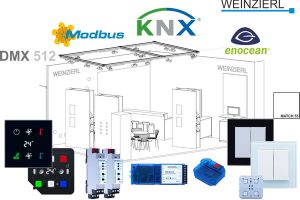 Weinzierl Introduces New Solutions for Dimming and Lighting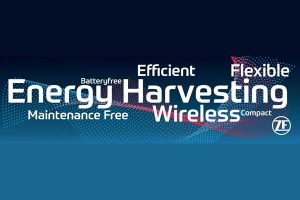 ZF Offers Revolutionary Batteryfree and Wireless Switch Modules Incorporating Energy Harvesting Technology
PRIORITY NEWS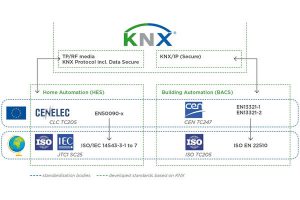 KNX IP Secure Becomes World's First Vendor-Independent Security Standard for Building Automation as EN ISO 22510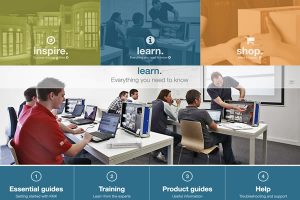 Ivory Egg Continues to Build a KNX Resource Library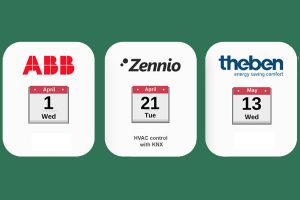 BEMCO Offers Free ABB, Zennio and Theben KNX Product Training in April and May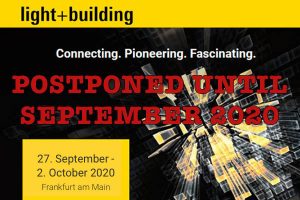 Messe Frankfurt Announces New Dates for Light + Building – 27 September to 2 October 2020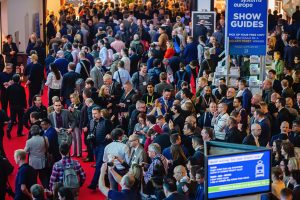 ISE Departs from Amsterdam in Style