Hello [NAME]

Following the recent KNX Association General Assembly in Frankfurt, we were keen to know what the KNX Executive Board's thoughts are on KNX's recent achievements and its direction of travel. Our resulting Industry Opinion piece covers various board members' KNX highlights from last year, what they are looking forward to in the near future, and what their top priorities are for 2019.
Flavio Sanches of ComfortClick provides a fascinating case study of a hotel complex in Greece that uses KNX to reduce energy costs, increase guest comfort and safety, and provide enhanced control for hotel staff.
Our regular columnist, Simon Buddle, makes the case for clear and accurate documentation in helping with installation and programming. He cites real-life examples and gives some great advice on correct procedures, including witness testing and formal handover.
As more KNX Secure products become available, it is essential to understand the practicalities of programming a KNX Secure system using ETS. To this end, our regular columnist, Mark Warburton, provides a brief background to KNX Secure, followed by some excellent programming tips on how to configure KNX Secure systems, and how to enable KNX Secure functions.
We also have plenty of news at the website, plus the resources section which is packed full of useful documents and videos. If you have any projects you would like us to consider for publication, do get in touch, and don't forget to send a picture of you, your smile and the KNX logo for our 'Where is KNX?' gallery!
-Yasmin Hashmi, Managing Editor
---

If you would like to update or unsubscribe from this newsletter, please use the link below. If you are reading someone else's copy and would like your own, please complete our registration form. By registering you will receive a free subscription every month with the option to unsubscribe at any time, and we guarantee that we will not sell/pass your details to any third party.
-Stella Plumbridge, Publisher
---
ARTICLES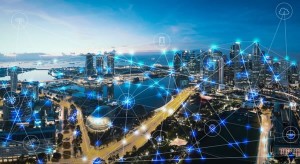 Industry Opinion: the KNX Executive Board on KNX so Far and Further Ahead - By Yasmin Hashmi, KNXtoday. Worldwide, the KNX standard is cutting across vertical markets and being increasingly recognised as the technology for making buildings more comfortable, secure and energy-efficient. KNX Association's achievements are impressive, and in this fast-changing world, where the ...
---

Case Study: 5-Star Hotel in Greece Automated with KNX and a Custom GUI
---

Trade Talk: The Art of Clear and Accurate Documentation
---

Programming Tips: KNX Secure
---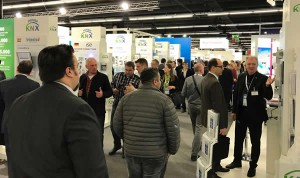 KNX Association Presents KNX IoT Energy Management at ISH 2019 - ISH is the world's leading trade fair for HVAC. Taking place from 11th to 15th March 2019, the 2019 edition of ISH is expecting over 200,000 visitors. KNX Sector Coupling presented at ISH This edition, KNX will be presenting KNX ...
---

My KNX Store Expands Team in North and South England
---

BEMCO Offers Steinel Training Day at London Wandsworth Branch on 19th March
---

KNX Association Announces 50% Off ETS Inside License + Mini-PC Super Lottery in March
---

JUNG Updates KNX Energy Sensor for Measurement and Monitoring of Energy Consumption
---