Hello [NAME]

The recent Integrated Systems Europe (ISE) show was the largest ever, and is now a major part of the KNX calendar. It is a must-attend for those involved in the wider home and building automation and entertainment integration world, and so we bring you a two-part report that covers the highlights from a KNX perspective. Part 1 focuses on AV, servers and gateways, whilst Part 2 looks at KNX IoT, KNX Secure, HVAC, Switches and Sensors.
Our regular columnist and KNX expert, Mark Warburton, did a sterling job at ISE on both the main reception desk and training area of the KNX Association booth. For those of you who missed his fascinating presentation on common problems with KNX projects and how to solve them, there is a second bite of the cherry, as he has written up the talk especially for us!
Our final article is a country profile on KNX in Vietnam, by Bui Huu Long of Vietek. Vietnam is forecast to be the one of the fastest-growing emerging economies by 2025, and two major buildings in Hanoi, namely the Vietnam National Convention Center and the National Assembly Building, are already benefitting from KNX control. Bui Huu Long tells us how the uptake of KNX is progressing in Vietnam, and how he hopes to connect with other KNX providers to accelerate this process further.
We also have plenty of news at the website, plus the resources section which is packed full of useful documents and videos. If you have any projects you would like us to consider for publication, do get in touch, and don't forget to send a picture of you, your smile and the KNX logo for our 'Where is KNX?' gallery!
-Yasmin Hashmi, Managing Editor
---

If you would like to update or unsubscribe from this newsletter, please use the link below. If you are reading someone else's copy and would like your own, please complete our registration form. By registering you will receive a free subscription every month with the option to unsubscribe at any time, and we guarantee that we will not sell/pass your details to any third party.
-Stella Plumbridge, Publisher
---
ARTICLES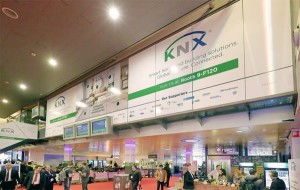 ISE 2019 Show Report: Part 1 – AV, Servers and Gateways - By Yasmin Hashmi, KNXtoday. Integrated Systems Europe is the world's largest event for audiovisual and systems integration. Held at the RAI in Amsterdam, 5-8 February, the show filled 15 halls with 1,301 exhibitors, 225 of which were companies exhibiting at ...
---

ISE 2019 Show Report: Part 2 – KNX IoT, KNX Secure, HVAC, Switches and Sensors
---

Solutions: Common Problems with KNX Projects and How to Solve them
---

Country Profile : KNX in Vietnam
---
PRIORITY NEWS & ISE 2019 TOP STORIES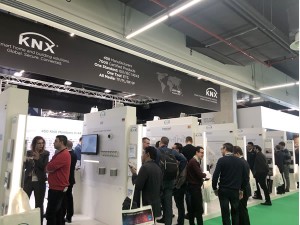 KNX Debuts as Presenting Show Partner at ISE 2019 and Expands AV Reach - At this year's Integrated Systems Europe (ISE) tradeshow at the RAI in Amsterdam, 5 – 8 February, KNX became the most important partner thanks to its new role as ISE Presenting Show Partner. ISE is the world's largest exhibition for ...
---

KNX on Track for Success Again in 2019: Sector Coupling and IoT in focus
---

JUNG UK Seeks Key Account Manager
---

Iddero Announces New HC3‑KNX 7-Inch Capacitive Touch Panel with IP Connectivity and Door Phone Function
---

Ivory Egg Launches New Training Programme
---

ISE 2019 Connects the World's AV Community and Attracts a Record 81,268 Visitors
---

Weinzierl Introduces Compact KNX Devices Supporting KNX IP Secure at ISE 2019
---