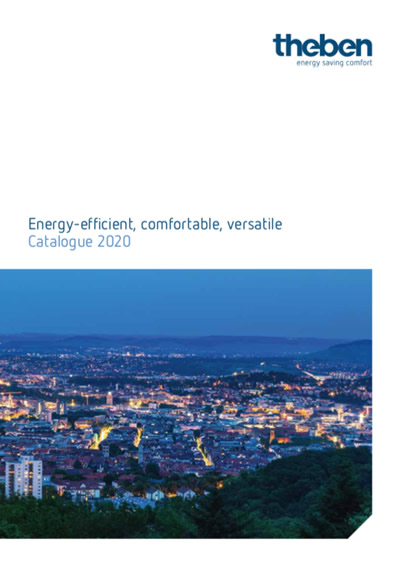 From light and heating control to smart homes and smart metering – the technologies, products and solutions in building technology are increasingly merging, becoming more automated and more closely networked. Even so, it is not just the big-time innovations that are making real progress. Targeted improvements to little details and product innovations that might at first seem unremarkable also provide significant benefits in the areas of efficiency, ease of use and security. And that's precisely in line with what our slogan communicates: "energy saving comfort".
Two examples of this can be found in our product catalogue for 2020. The new KNX flush-mounted wireless actuators, for instance, are the perfect solution for retrofitting a KNX-based smart home system. Thanks to KNX Data Secure, the actuators also provide encrypted, tamper-proof communication pathways. KNX Data Secure ensuressecure communication in this case, too. Both products are also available in versions for the LUXORliving smart home system, adding to its fantastic ease of use by making it even simpler, more convenient and more secure.
But there's even more to talk about besides that. You can look forward to seeing these innovations and many more, both large and small, in our catalogue.
www.theben.de/assets/PDF/ENGLISCH/CAT-Catalogue-en-EN-2020-02-17-LR.pdf