The latest KNX solutions provide more security and convenience
KNX, the world's leading standard in smart home and building (ISO / IEC 14543), combines high comfort, maximum safety, energy efficiency, and environmental protection in a single system. Numerous manufacturers will be demonstrating how this interaction works this year at the International Consumer Electronics Fair (IFA) from 6 to 11 September in Berlin. At KNX booth 123 in Hall 11.1, KNX professionals will present their latest KNX solutions and offer visitors the ideal opportunity to explore smart applications using Artificial Intelligence (AI) for more security, convenience, and assistance in everyday life.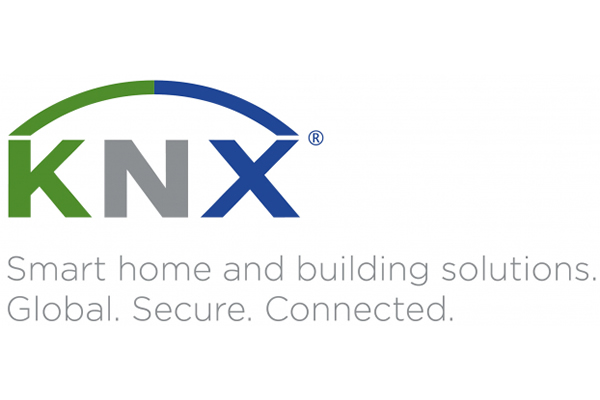 "Smarter living" thanks to Artificial Intelligence
With KNX, Smart Living becomes reality. Thanks to the standard, private homes can be quickly converted into smart homes. These can then be easily controlled via app on a smart phone or tablet. Numerous everyday household activities are automated in such a way that users no longer have to worry about them: from the control of room temperature, ventilation, and lighting to the smooth interaction of all smart household appliances and effective burglary protection With a smart, integrated energy management system, KNX also ensures energy savings, which not only reduces costs but also protects the environment.
Best protection against cyber attacks
To ensure that the Smart Home does not become an attractive target for hackers in the first place, KNX also places special emphasis on IT security. With KNX Secure, every Smart Home receives a sophisticated security architecture based on internationally standardised security algorithms (ISO 18033-3) and CCM encryption according to AES 128. The communication and data exchange between all smart devices in the home is completely encrypted and authenticated with KNX Secure so that they are protected against unauthorised access and manipulation. KNX is the only standard for Smart Home and Smart Building that meets the highest global security requirements in cyber security.
Expert advice for all IFA visitors
To date, over 370 million KNX devices have been installed in smart buildings worldwide. IFA visitors who would like to find out first-hand about KNX, the technology of the future, can obtain comprehensive and free advice on the versatile applications and numerous advantages of the worldwide standard from KNX experts at Stand 123 in Hall 11.1.