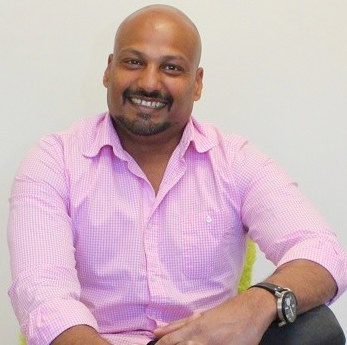 Romesh Anandaraja has experience in almost every aspect of the AV and automation industry. Over the past twenty years, his work has involved some of the world's most sophisticated residential and superyacht projects, many of which have won international awards. Now, as National Sales Manager for distributor and training provider, Ivory Egg ANZ, Romesh gives us his take on the KNX market in Australasia in this exclusive interview with KNXtoday.
KNXtoday: What trends do you see in the KNX market in Australasia?
RA: We're seeing three major trends in the New Zealand and Australian markets. Firstly, there is healthy growth in the building controls industry as a whole, with more tenants, building owners, builders, architects and engineers being aware of the benefits of good building control, and viewing these technologies as desirable and attainable in their projects.
Secondly, we are seeing a rapid increase in the market share and awareness of KNX in our region, and a real appreciation of the benefits that an open protocol, standardised solution such as KNX can offer compared to the proprietary single-manufacturer solutions that have been the mainstay of building controls in our market historically.
Thirdly, we are seeing integrators taking a more integrated and complete-view approach to building controls. For example, integrators who have traditionally offered only AV or lighting control solutions, are now expanding their control offerings to include shading, HVAC control and energy management. We've seen this be a real driver of business growth for those integrators, and we're also seeing the delivery of better buildings.
KNXtoday: What other opportunities are there?
RA: We have an ageing population in New Zealand and Australia, and we foresee an increase in the demand for assisted living technologies, and the improved convenience and comfort that KNX can offer.
KNXtoday: What are the challenges facing KNX in Australasia?
RA: The biggest challenge is education and support. The number of KNX Partners in New Zealand approximately doubled last year, and all of these new KNX Partners require design and technical support to secure and successfully deliver their first projects. The challenge in New Zealand and Australia is to manage the rate at which integrators adopt KNX as their preferred building control solution in order to ensure they and their clients have positive first experiences.
KNXtoday: What is being done to help the market to develop?
RA: Once again, I think education is key. The fact that KNX is an open protocol, the worldwide standard for building control, and now the New Zealand/Australian regional Technical Specification for Building Control are compelling reasons for integrators and end users to choose KNX. One of the most important things we can do as a community is to have the conversation with engineers, architects, builders and end-users about the relative merits of leaving a building un-automated, using proprietary control solutions, and using KNX for control.
KNXtoday: What activities are taking place in Australasia to help promote KNX?
RA: We're spending a lot of time educating electrical and mechanical engineers, architects and builders on the merits of KNX and how to ensure their projects comply with best practise and the new SA/SNZ ISO/IEC TS 14543.3/1-6:2018 Technical Specification for Building Control which recommends the use of the ISO/IEC 14543.3 protocol for building control. This is the protocol on which KNX is built. When educating people in New Zealand about this technical specification, we go further and recommend KNX specifically.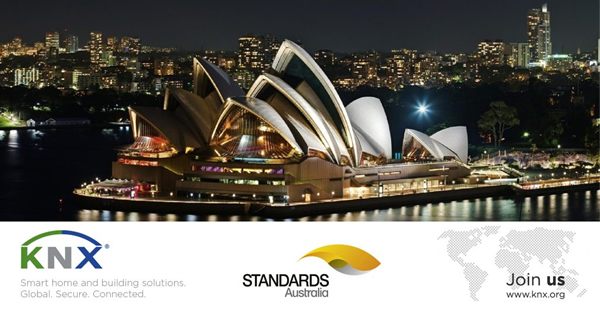 A number of our dealers are using home building and improvement shows and expos to great effect to promote KNX. One of the real draws is the range of beautiful aesthetics available in KNX keypads.
KNXtoday: Where do you see the Australasian market being in a year's time?
RA: We're expecting to see growth of around 50% for KNX in our markets for 2019, with the same drivers for growth we see now still in play. We expect to see continued growth of awareness about KNX amongst both industry professionals and the wider public, and we're hopeful this will continue to fuel the growth of KNX over the next few years.
KNXtoday: You clearly feel very proud of what KNX has achieved so far. Where do you think it will go from here?
RA: I believe we are in the most vibrant and profitable part of the technology curve for building controls in our market. The market is mature enough that there is a healthy and growing rate of adoption of the technology, and it's early enough that it hasn't become commoditised and entirely about price. It's a great time to be involved in the industry, and those integrators who become leading proponents of using building controls, who expound the benefits of complying with the relevant standards and best practise, and who choose the right technology to deliver their projects, will enjoy growing profitability and a strong strategic advantage over those who do not.
Romesh Anandaraja is the National Sales Manager for Ivory Egg ANZ, a leading supplier of KNX products and education in Australasia.