By Simon Buddle, Future Ready Homes.
I've been on this one particular project for 18 months now. It has meandered its way slowly downstream, stopping for a break at non-payment signs and Russian Orthodox holidays. It has been something of a slow burn. The client would come, almost daily, to validate the striations in the marble or the hue of paintwork, and occasionally, to simply while away a few hours whilst her bodyguard intimidated everyone on site by blocking out the light from the sun. It is fair to say that there has been no sense of urgency throughout the project.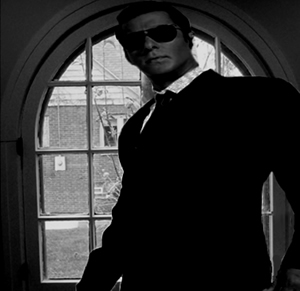 Shifting Sands
Back in the day (as it nearly was then), we had be given a luminaire schedule from the lighting designer. From the number of circuits and lamps, we then worked out the lighting panel size and power requirements – all standard fare. Cables were pulled, panels built, programs written and, in due course, the completion certificate was signed off.
One day, a forty-foot (12m) container lorry with Italian number plates arrived outside the property, and from it emerged freight crate after freight crate, all suspiciously large in size. They were lovingly carried off to the rooms that would become their homes.
Then came the first shock of the year. And it was a big one. A design that had been finished and signed off by the client, the lighting designer and M&E consultant in the summer of 2014 suddenly caught fire, metaphorically, and quite a few of the site team were about to get badly burnt, and not necessarily metaphorically.
The first crate was prised open, and out came a beautiful handmade chandelier. It was truly stunning, with cut glass hanging from wire threads, spider-like internal metal arms for all the cables, and a mass of lamp holders. Each chandelier had around twenty four lamp holders and they all had 40W lamps in them, and there were twelve of them. No, thirteen… fourteen… and finally fifteen. This was turning into that scene from Fantasia where Mickey Mouse falls asleep and wakes to the horror of hundreds of mops and buckets in the Sorcerer's house.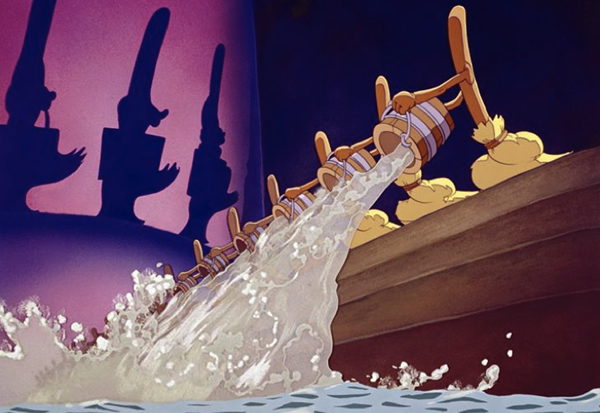 The Client is Always Right
We checked the specification, as you would, in a bit of a hurry, if truth be told. The luminaire schedule said two client-purchase chandeliers; one for the drawing room and one in the dining room. Where had all of these others come from? Italy, as it happened, but it didn't really matter – they were here and they were staying.
We immediately set about ordering power boosters and new dimming modules. And then it dawned on us. The cable in the walls would not support this kind of current draw. It also no longer complied with Building Regulations which states that 75% of fittings must be energy-efficient. The total current draw for the chandeliers was in excess of 50A.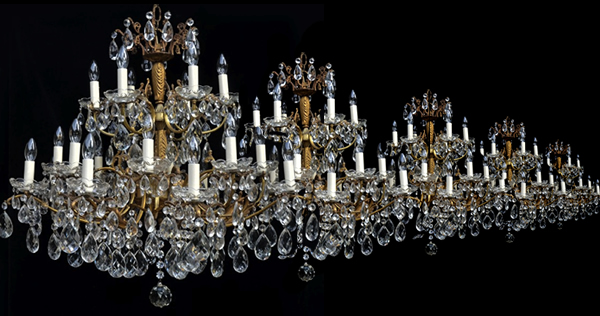 Each lighting panel had been designed for 16 circuits with a maximum load of 4000W, giving us a 17.4A maximum load. With a 32A 6mm cable into the panel, we were well covered – until you begin to swap out a 150W load for one that is 960W. Even the tri-rated cable looms inside the panels might have to be replaced. Panic set in. What to do?
Stand By Your Paperwork
In the end it came down to a simple choice for the client. We had checked our specification and subsequent documents. We had installed what we said we would install, and the electrician had put the cables in correctly. And we had the paperwork to prove it. The choice was, at client expense, to rewire or to change to LED lamps. So we called a meeting with the client and her man-mountain bodyguard. She didn't much like the idea, we began to realise, as the room turned ominously dark. She was not happy with the colour temperature of LED; aesthetically it didn't work for her in the chandeliers.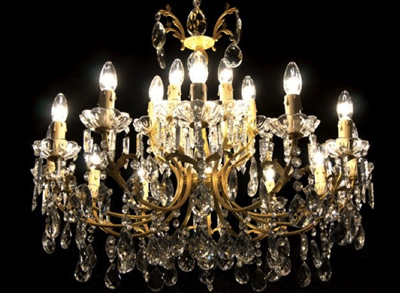 Work out the Cost of Changes
So I ran the annual running cost figures for her in the meeting. They went something like this (just for the chandeliers):
Assuming a GB£0.13 per kWh electricity tariff and a lamp 'on' time of 5 hours per day (averaged over the year), 5 days a week, each lamp would cost £6.76 per year. This would mean that each chandelier would cost £162 per year, giving us a grand total for all 15 of £2433. Then there is maintenance. The equivalent LED candle lamp is only 6W. With the same set of criteria that comes out to £363 per year and it lasts two and a half times longer. This was the turning point in the conversation.
So we ordered one of every candle-shaped LED lamp we could find and, after a couple of lengthy evenings, we found a lamp that she was happy with. We bought enough for all of the chandeliers and a few spares, and fitted them over the next few days, avoiding any Del Boy and Rodney moments, and made a little bit of money out of it.
Conclusion
The sun came back out, and the client is happy. I'm not sure what the moral of the story is – I just thought you might like to hear about it. After all, it's not often that a client changes their mind, is it?
With thanks to the boys at Mosaic AV who kept the bodyguard at bay whilst I did the sums.
Simon Buddle is a consultant for Future Ready Homes, a specialist in BMS and ELV services system design. Simon is also a regular contributor to KNXtoday magazine.