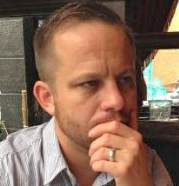 KNX is becoming more widely used in homes and businesses across the world, but in some countries, such as the UK, KNX is still relatively unknown. In order to better understand the advantages of being involved with the technology, we asked certified KNX trainer, Tim Robbins of My KNX Store, about what being KNX certified could mean to you and your business.
Q: Why should people use KNX?
A: KNX is the only worldwide standardised protocol for building control and automation. Given its open nature, it allows the installer the flexibility of delivering a fully-integrated control system for both commercial and residential properties.
KNX is completely scalable. It can be implemented as a small one-room system, or installed to control the functions of a larger complex, such as a hotel or hospital. KNX can also be employed as a 'back bone' system to other third-party solutions, such as audio/visual or security systems.
From a client's point of view, KNX offers a greater aesthetic choice of finish of wall plates and interfaces, whilst also removing the need for unsightly 'wall acne' that can result from having too many proprietary systems' control interfaces being mounted within the same area. Why use several wall plates when one elegant solution can deliver all of the required functionality?
Q: Is KNX the future in home/business improvement?
A: Given KNX's open protocol nature, the fact it is the ONLY worldwide standardised control system, and the fact that there are in excess of 300 manufacturers offering, and constantly developing, product for the protocol, it is clearly the most future-proof and forward-thinking system within the marketplace.
Q: Why did you decide to become a KNX engineer/tutor?
A: I initially became a KNX partner when I was looking for a lighting control system for a project that I was involved with as an electrical contractor. Upon further investigation of many different proprietary systems, I found KNX and it was clear that, given its open nature and its ability to do so much more than just lighting and shading schemes, this was where the future of building control systems was destined to go.
The reason I went on to become a tutor is simple: the more people we have in the UK specifying, programming and installing KNX, the quicker the word will spread about this amazing system. And of course, any new entrant into the KNX marketplace needs to equip themselves with the correct skills in order to deliver well-planned, well-installed systems, so to do this we need tutors that are willing to pass on the knowledge!
Q: What does a basic KNX training course entail?
A: Using our training course as an example, the basic course teaches the candidate the fundamentals of the KNX protocol. Subjects covered include: project design, topology, commissioning, fault finding, communication and several other topics.
The candidates are also required to sit both a practical and theoretical exam. Upon successful completion of the course, the candidate with leave equipped with the basic skills to plan, program and commission their first KNX installation.
Q: Can KNX training help get me a career?
A: Yes, absolutely. The building automation industry is a growing sector. Employers are keen to expand their work forces to cope with the demands of a rapidly-growing industry.
Q: What are the career prospects for a KNX-certified technician?
A: With a focus on carbon footprints, and the increasing costs of utility bills, we are constantly being challenged to implement control systems that will help reduce the day-to-day running costs of residential and commercial properties.
KNX has a proven track record with the implementation of green technologies and this is an industry that will continue to grow for the foreseeable future. Add to this all of the additional functionality that can be provided by a KNX system and the continued growth of the building automation sector, and you have the basis of a very stable career path for any up and coming technician.
Q: What benefits does being KNX certified bring?
A: Becoming a certified KNX Partner allows you to display and use the KNX Partner logo. All Partners are also entered onto the database of registered partners on the KNX Association website, so they can achieve instant visibility to a worldwide audience.
It also provides any client with the reassurance that the Partner has undertaken the relevant training as laid down by the KNX Association, and has agreed to work to the standards as recommended by the KNX Association.
Q: What additional training is needed when working with KNX manufacturers?
A: Manufacturer training is an essential part of staying current for any integrator or programmer. The development of new products is a constantly changing environment, and the only way to keep abreast of these developments is either via literature or attendance at manufacturer-led courses. I have attended many events hosted by KNX manufacturers such as Gira, Schneider and Theben, and I have generally found them to be very informative and extremely useful.
All manufacturers that make KNX-certified products are Members of the KNX Association, which is based in Brussels. There are also national KNX organisations and groups, such as the KNX UK Association, which organise meetings, attendance at exhibitions, PR, promotional tools and networking events. KNX has a great future. It has a massive presence in Europe already, was recently adopted by the Chinese government as the standard for building automation in China, and is growing in popularity elsewhere around the world. Getting in now, could give you and your business the edge!
Tim Robbins is the KNX Tutor at My KNX Store, a one-stop shop and training facility for all things KNX-related.