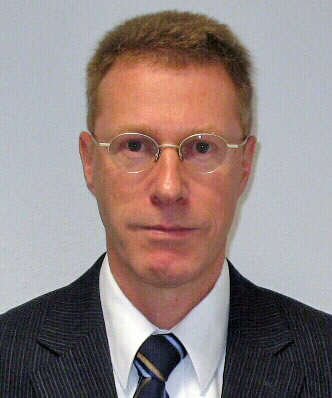 Jacob de Muijnck joined Gira in 1991, and is the Export Sales Manager Northern Europe. For the past ten years, he has been working in the UK regularly, and in this exclusive interview with KNXtoday, he gives us his take on the world of KNX.
Q: Why did you join the KNX Association?
A: Gira was one of the founding members of the EIBA (now called KNX) as we believe that the future lies in intelligent bus bar systems that connect the technologies of different manufacturers.
Q: What is your perspective on the KNX market at the moment, what trends do you see?
A: KNX is the fastest-growing building control technology across Europe, and the clear trend is that technologies from different suppliers are increasingly being connected. An example would be integrating music control and home cinema through KNX.
Q: What excites you at the moment?
A: I am convinced that KNX will soon be the basic required standard – like switches and socket outlets today – for all utility buildings such as offices, hotels and schools. We are already seeing this trend in Germany, and the car industry has shown us that bus bar systems are already a basic requirement for nearly every car.
Q: What are the challenges facing KNX?
A: I cannot see any weaknesses in the KNX concept, so I don't think that the challenges facing KNX are do to with the technology. If anything is putting the brakes on, it is the economic climate in Europe, but the fact that KNX now is a world standard is a clear sign of how it is being judged and appreciated outside Europe.
Q: What do you recommend as a strategy in helping the market to develop?
A: The existence of KNX User Clubs is very important as they help the market to develop. They organise various activities for KNX professionals and provide support and a platform for discussion. For example, the existence of the KNX User Club in the Netherlands, and the hard work of all of its members, has really helped KNX to make progress in the Netherlands, and has also resulted in new products and features, all of which helps the KNX market as a whole.
Q: How do you keep in touch with the market?
A: Gira participates in major trade fairs where we get to meet customers and gain useful feedback. In the UK for example, we exhibit at 100% Design and EcoBuild, both of which are in London, and more internationally, the Light+Building fair in Frankfurt in April 2014 is of course a must for all KNX fans. Besides that, I regularly get to meet our systems integrators through the training we give them.
Q: Where do you see the industry being in a year's time?
In terms of new products, obviously I cannot answer on behalf of our competitors, but I can say that our new developments will be shown at the various trade fairs in Germany and elsewhere. When we look back in a year's time, I'm sure we will all be encouraged by how far KNX has progressed thus far, while at the same time wishing that things could move even faster.
Q: What is your advice to the industry?
Focus and rely on your own strengths. KNX is broad enough to accommodate great products from many different manufacturers, so systems integrators have the flexibility to design and install the best solutions for their customers. In my view, the KNX system is brilliant!
Jacob de Muijnck is the Export Sales Manager, Northern Europe, for Gira. Gira provides intelligent building technology for future-fit and flexible solutions, combined with a high quality of design.

www.gira.com